yARNaBLE Finished Objects + Extra FO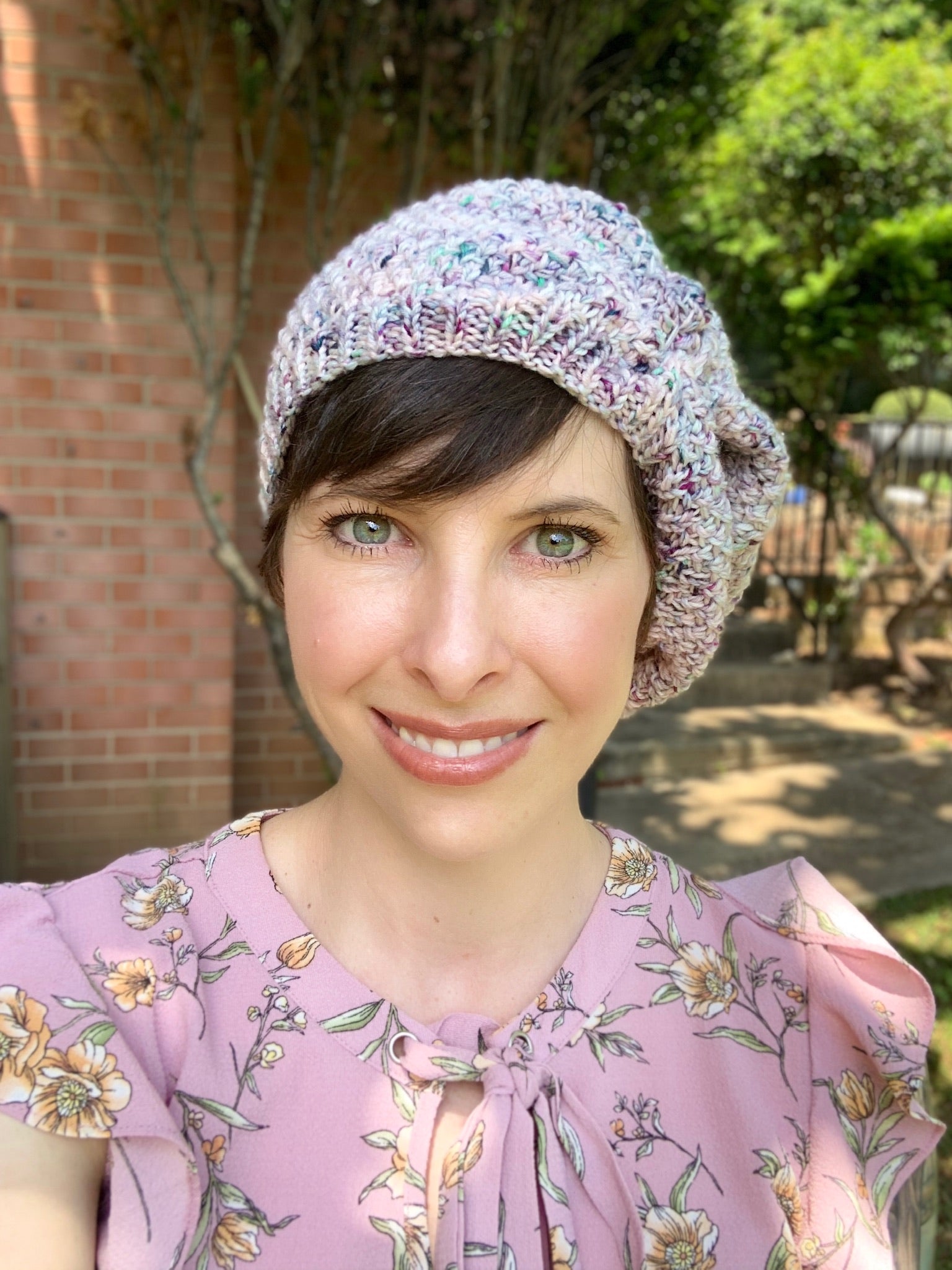 Hey y'all!
Yes, I'm still alive.  I get so caught up in knitting, sewing, crafting, and life that I forget to blog and share all of my amazing projects with you.  I don't know about ya'll, but I am completely spoiled to Cheryl's amazing yarn. The colors and softness are beyond compare.
I have FOUR finished projects to share.  The first 3 are yARNABLE skeins.  Below is March's colorway-Happy Go Lucky.  The pattern is Crazy Sock Lady's Butterfly Kisses Socks. The pattern is an easy-to-remember repeat.  I had all intentions of gifting these to my mother but I kept them instead.  Oops!
 
Next up, April's yARNaBLE colorway-Hocus Crocus.  The pattern is Spiral Cowl from Keri McKiernan.  I found the pattern by searching for free cowl patterns on Ravelry.  I've never worn cowls but the yarn told me that is what it wanted to be. Who am I to argue with yarn?  I did change the pattern and instead of picot edging, I did 2x2 ribbing.  No reason, just wanted to.  I REALLY like the cowl. I like the loose, but not long circumference which also means it's not heavy on the back of my neck and it gives a bit of pizazz to an outfit.  I feel a lot better about myself when I look nice, especially during these lazy quarantine days. Adding an accessory seems to do the trick!  
My eyes exploded with hearts and starts when I received the most recent yARNaBLE subscription, May.  The colors and dye method are everything I love.  I decided on the Blue Beret pattern from AbbyeKnits. The pattern uses DK weight so I held my fingering skein double.  The pattern is an oversized extra slouchy beret.  However, when you are all done knitting, you grab a healthy chunk of the hat, do a little twisty action, thread some yarn and stitch your twist in place. This brings up a lot of the extra slack in the hat.  I feel very French wearing this beret. (I'm not French at all, btw but one can dream! lol).
That wraps up the yARNaBLe skeins but I still have one more FO to share. 
I recently ran across Light Summer Shorts by Holly Watson.  I had to knit this pattern.  There was no question about it. Wool yarn would be WAY too hot for summer lounge shorts so I finagled my way into two skeins of cotton fingering weight yarn Cheryl had dyed a while back.  This yarn was not put into the shop.  The remaining cotton she had was sold during the Facebook Live sale a few weeks ago.  I don't believe she will be dyeing more-sorry for sad news.
The pattern was very easy to follow.  If you are wanting easy and comfy shorts, I recommend the pattern.  However, I did make many changes based on my preference of fit. I used a smaller needle size and cast on more stitches according to my gauge swatch.  A bit of math told me the cast on number based on the waist circumference I needed.  I followed the instructions of the pattern but stopped increasing when I got to my desired hip circumference.  I continued knitting until the body of the pants was a long as my rise + an extra 1/2"-1" ish for comfort before separating the legs. The yarn was a dream to knit.  It's soft, light, and airy.  It's almost like I'm not wearing anything at all (I mean, who is wearing pants these days, right?). I have almost an entire skein left over and am on the hunt for another pattern that talks to me-I'm hoping for a top of some kind!
Thanks for reading!  Happy crafting! -Brianne