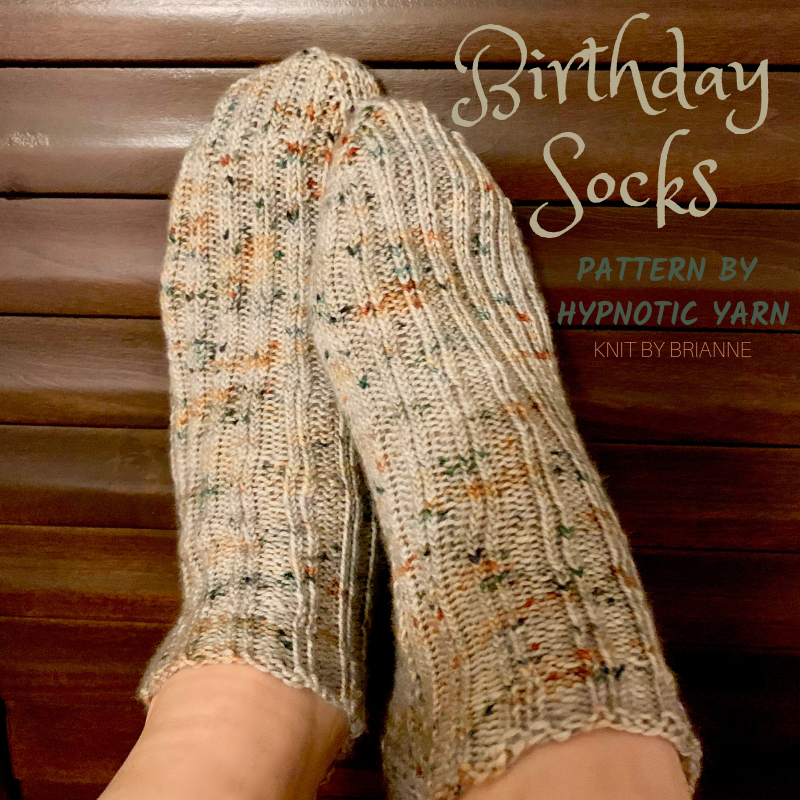 I am such a bad blogger these days!  It's so much fun to knit and I forget to take pictures and blog about my FOs before moving on to the next project.  
I have THREE finished objects for you today.
Hypnotic Yarn's first knit-a-long is underway.  We started on March 25th and it ends April 29th. Everyone who enters a completed project will be put into a random drawing to win a free skein from HY!  It took me about 1 month to knit the sweater.  If it is the only project you work on, you could finish  much faster.  But of course most of us have multiple projects going on at once!
Sizes: 
XS (S, M, L, XL, XXL, 3XL, 4XL).
Recommended ease: approx. 4-6" (10-15 cm) of positive ease.
Finished Measurements:
Bust circumference: 34¾ (38, 42, 46, 50, 54, 58, 62) inches; 87 (95, 105, 115, 125, 135, 145, 155) cm.
Armhole depth: 6¼ (6½, 6¾, 7¼, 7½, 8½, 8¾, 9½) inches; 16 (16.5, 17, 18, 19, 21, 22, 23.5) cm.
Upper arm circumference: 12¾ (13¼, 13½, 14½, 15¼, 16¾, 17½, 18¾) inches; 32 (33, 34, 36, 38, 42, 44, 47) cm.
Length from underarm to hem: 15 inches; 37.5 cm measured along the side.

Yarn requirement:
670 (760, 840, 970, 1090, 1260, 1390, 1510) yards; 615 (690, 770, 885, 1000, 1150, 1270, 1385) m of fingering weight yarn.
Materials:
Needles: US 4 (3.5 mm) and US 2½ (3 mm) circular needles, 32" long.
Other notions: Stitch holders, tapestry needle.
There is a fingering version and a sport weight version.
The Lounging top by Joji is a top down sweater with no seaming.  However, it is knit in sections.  You begin with the right back yoke, cut your yarn and knit the left back yoke then join the two.  Then you pick up stitches along the right back shoulder to knit the right front shoulder and cut yarn.  Repeat the steps with the left front yoke and join with the right front.  The sweater is sleeveless  so while you knit the yoke, you knit a few stitches on each edge of garter to create the sleeve edge.  It's a very clever construction!  Once you have knit long enough to complete the armscye, you join in the round and finish the body.  Once the body is done, you pick up stitches to finish the neckline.  The instructions has the bottom hem and neckline to be a few rounds of garter stitch. I don't really care for garter stitch, so I did 2x2 ribbing for the hem and neckline.  The body of the sweater is knit straight down with no shaping.  In hindsight, I wish I would have done some waist shaping.  Again, that is just personal preference based on the fit I prefer and my body shape.  
I used Hypnotic Yarn's Forgot My Umbrella.  I absolutely love how the sweater turned out! I love the color and I really like the fit. 

Mother's day is rounding the corner.  My mom has a thing for frogs. She has frog artwork, a big box of plastic frogs, ceramic frogs, metal frogs, dishes with frogs, fake frogs to pose in her bromeliads, a lot of frogs.  She does not have a knitted frog.  I was cruising Ravelry not long ago and checking out BonBon and discovered she also has SO MANY other cute stuffies too.  I bought BonBon, Fiagro Frog, and the Voodoo doll.
I had a skein of OOAK DK HY yarn that yelled "frog" to me.  
Monsieur Fly (that's what I named this frog) only took me a week to knit! I was really amazing how easy it is.  Even though each part is knit separately, there is absolutely NO seaming.  The stitches are left live so they are directly knit together with it's matching body part. 
A bit of advice-use a pretty small needle size.  The directions recommend 1-2 sizes smaller than usual for the yarn size you use.  I used DK weight for the frog and 3.5mm needles.  I should have used 3.25mm.  You want the fabric to be really REALLY tight so the stuffing doesn't show through.  Overall, I really like my frog, but I will definitely use smaller needle next time.
Also, the yarn weight does not matter on these projects.  A heavier weight yarn will just make a slightly bigger stuffie.  Fingering weight yarn will still result in a decent size doll.  Or do my favorite of holding two strands of fingering together.  That equates to DK weight and I love how coordinating colorways mesh together. 
I used buttons for the eyes, not safety eyes.  If I were going to give it to young child, I would definitely use safety eyes.  But this is for my mom; I think she can handle button eyes.     
My daughter's 7th birthday is on May 4th (Star Wars day!) and I am casting on BonBon for her.  I have pulled out fingering and sport skeins to hold together for hers. 
The Birthday Socks are the newest HY pattern.  I've been wearing these like a crazy person.  They fit sooo well!
needles: US 1 (2.25 mm)
yarn: fingering 200 - 250 yards (183 - 229 m)
The birthday socks have a 2x2 ribbing down the instep and through the toe decrease.  The ribbing hugs to your foot for a custom fit.
This is a beginner sock pattern but I recommended to have knit at least 1 sock  because there are no instructions on knitting method or needle/stitch distribution.  I prefer this so I can pick my favorite sock method.  I used to only use DPNs or tiny circs but with my new FlexiFlips, they are the bomb for socks!
The pattern has a heel flap and gusset. That is the only type of heel I've done with socks.  I desperately need to give an afterthought heel because it looks really good!  FYI: the FREE Espresso Sock pattern and Magician Shorties both have afterthought heels!
I used HY's Campfire songs for these socks.  I had a wee bit left over from my Wool and Honey sweater.
Lastly, here is the Mystery Yarn Club reveal video.  This is my favorite club yarn yet!
Thanks for reading and Happy Crafting!
Brianne