March yARNaBLE Featured Maker: Arkansas Yarn Co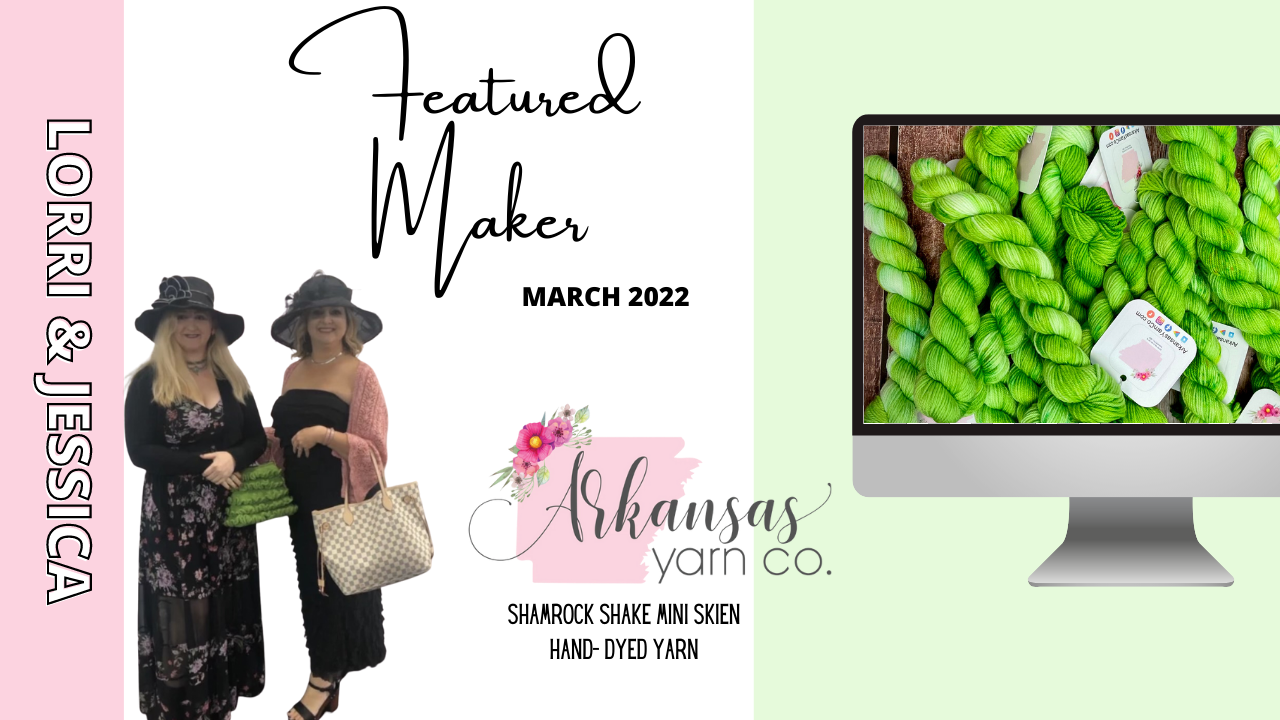 Welcome Lorri and her daughter Jessica from Arkansas Yarn Co to our Yarnable club!
Lorri and Jessica run a brick and mortar yarn store in Malvern Arkansas and an online shopify store! It's more than just selling yarn to them, they are contributing members of their community as well as creating a fiber community within their store. They love for people to come to their Stitch Nights on Thursdays or any other day of the week. Just be aware that you will most likely leave with a hug!
Arkansas Yarn Co specializes in Hand Dyed yarn and the super cool thing about their business is that the have a personal relationship with each of the dyers they carry.
They love being a small business that supports other small businesses! Lorri is a big believer of Community over Competition and her business reflects that.
They currently have over 3000 square feet of retail and classroom space as well as a state-of-the-art dyeing studio! They are expanding in September to create an upper level, where they will house a corporate office, the dyeing and distributing center and expand their current showroom to hold even MORE hand-dyed yarn!!
They are a destination yarn store and many of their followers have placed them on their "bucket list' of yarn stores to visit. So far they have brought 45 of the States to their small town!
Another super cool fact about Arkansas Yarn Co, is they have their very own shopping app you can download on your smart phone!
Be sure to give Lorri and Jessica a follow on social media & check out all their gorgeous yarn!
Thank you, Lorri & Jessica!