April yARNaBLE Featured Maker: Simply Organic Soap
Let's welcome Sandy Palisch the visionary and owner of Simply Organic Soap! Sandy fell in love with organic soap while vacationing in Breckinridge, Colorado with her husband and their 3 boys. After her stash of souvenirs ran out, she decided to take matters into her own hands and engineer something organic that created a similar spa-like user experience.
They officially launched the company in 2016 and now offer a dozen scents of handcrafted healthy soaps as well as lotion bars, bath bombs and bath salts.
They are all about creating the perfect balance of relaxation and enlightenment. Simply Organic Soap isn't just the place where you can find the best organic, handmade soaps - it's also their goal to bring good, clean, fun into people's lives by providing them with an experience that will make their skin happy from head-to foot!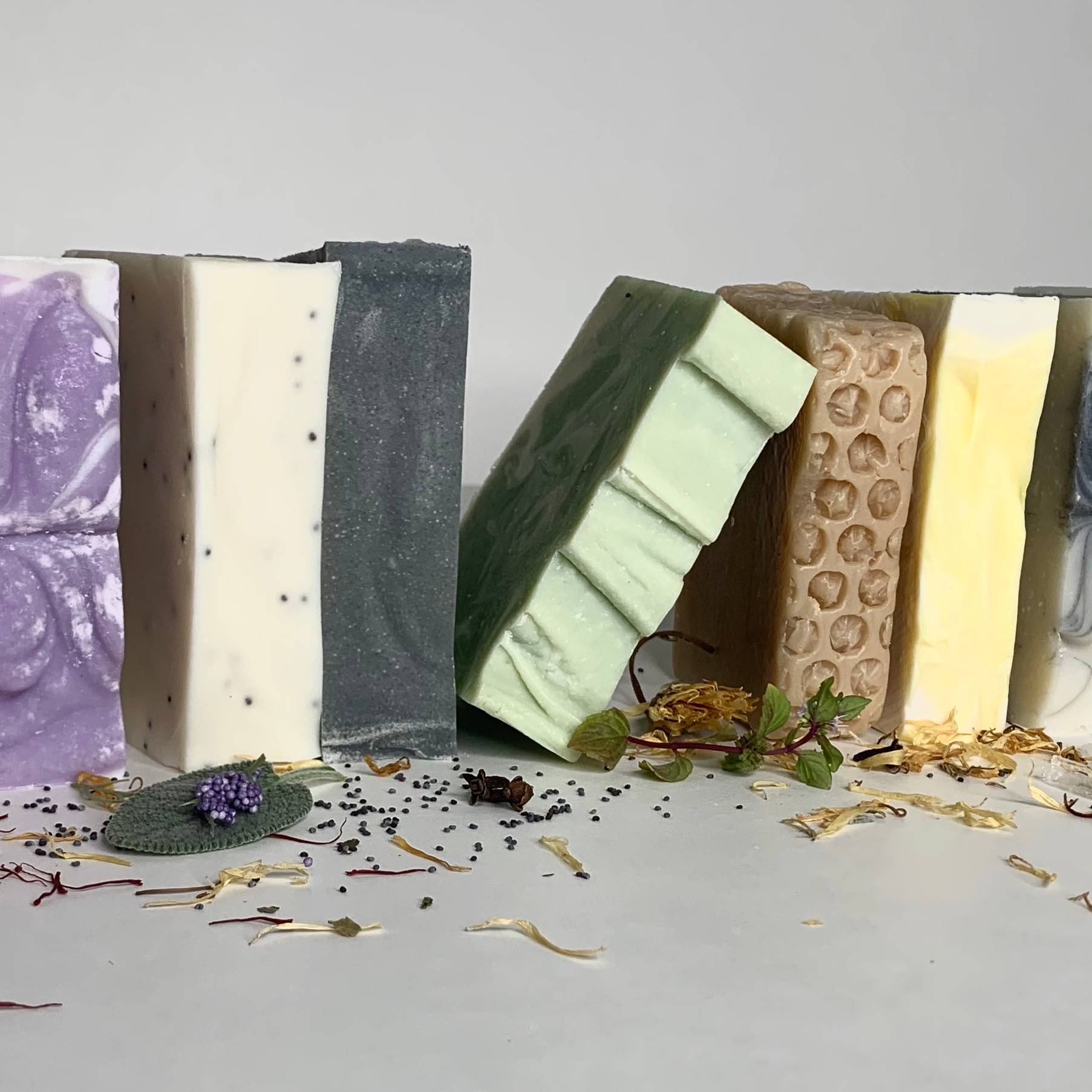 Their products are created with organic, skin-quenching ingredients you can trust. They use vegan butters and oils, clays and salts to create products that are non-toxic, paraben and fragrance-free that leave your skin clean and healthy.
One of our favorite questions to ask our featured makers is what is their personal favorite item they have created! Sandy's favorite creation is their Signature Scent that is currently used in their Organic Soaps, Lotion Bars and Bath Bombs! It is a combination of Lemon, Lavender & Patchouli essential oils that smell amazing. Her wish is for everyone to be able to have aromatherapy experience like this every day!
They have so many wonderful products to check out, and they wanted to offer all of you 10% off your next purchase!
​
Valid Through June 30, 2022
They offer special orders, workshops, wholesale and pop-up shops! Give Sandy a call, text or email to brainstorm how they can partner with you for your next event or help your local boutique shops!
​
Thank you, Sandy!