Makers Gonna Sell Podcast Episode 4: Breaking into an Oversaturated Market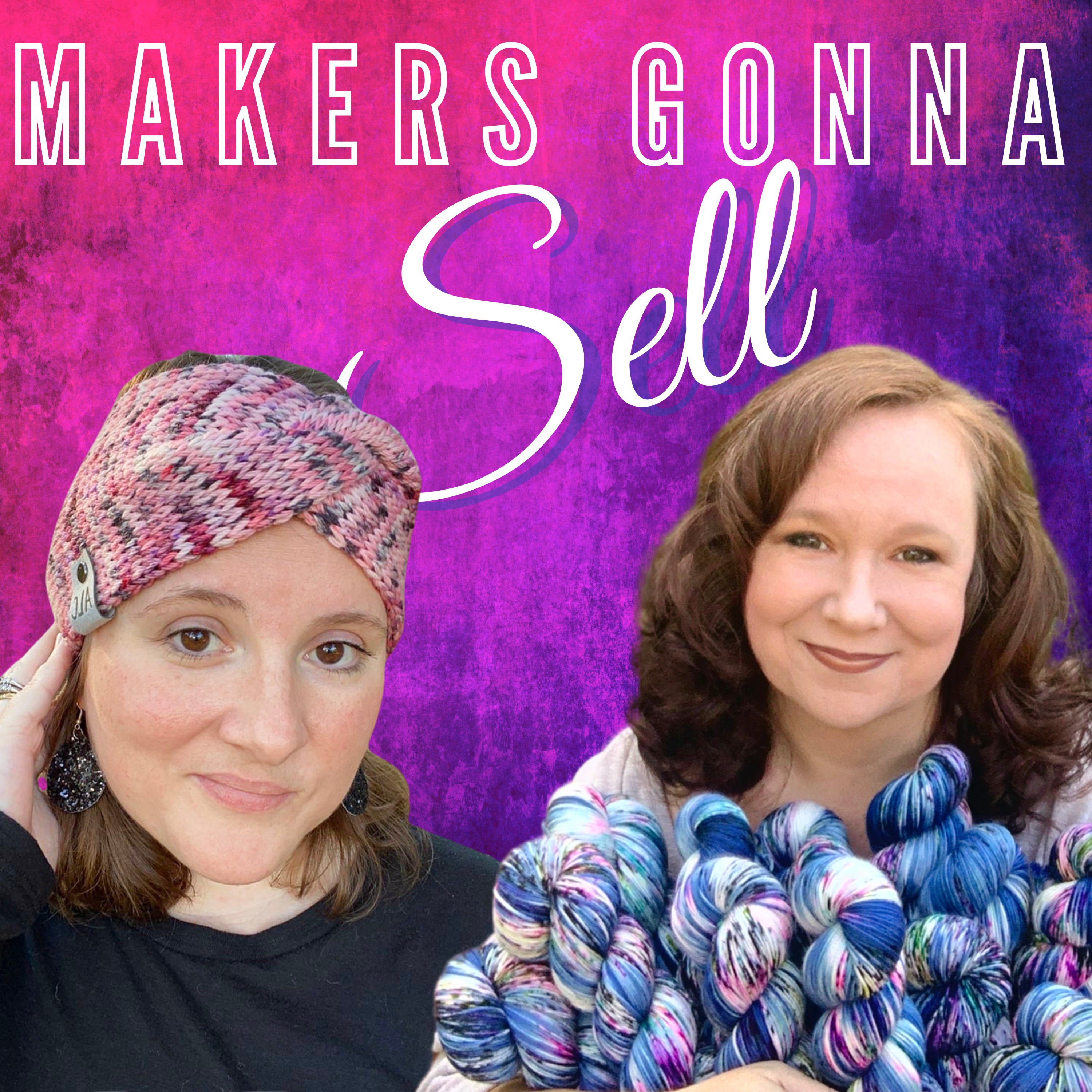 Are you worried that the market you're trying to break into is oversaturated and there's no room for you to stand out? Or maybe you think that getting ahead means you need to outshine the competition?
If you've ever struggled with how to get noticed and feel like you're attempts to be seen are falling on deaf ears, it's not your fault. It super hard to blaze your own path. And if you've done your fair share of Googling, you know that information on this topic is scarce. 
You are not alone! 
We felt this way too when we were starting out, but then realized that we're not actually in competition with everyone our market, and actually, there is plenty of room for all of us.
In today's episode, we share our thoughts on strategies you can use to stand out and grow your business, even when it feels like everyone else is selling the same thing as you. 
Topics discussed in this episode:
There's room at the top for everyone [00:03:15]

Switching your mindset from selling product to building a community [00:14:53]

How to serve instead of sell [00:29.40]

Why it's so important to get yourself a business buddy  [00:34.50]
...and so much more!
Needle Mover 
We're closing out every episode by declaring a Needle Mover in each of our businesses. You learn more about what a Needle Mover is and what it isn't in episode 2 of the podcast.

Cheryl's Needle Mover [0:45:48]

Nicky's Needle Mover  [0:46:40]
Don't forget to share YOUR Needle Mover with us on Instagram by posting it to your Stories and tagging us, or shoot us a DM. Together, let's make a BIG impact in our businesses over the next 2 weeks!
Listen to the Episode!
You can find the Makers Gonna Sell podcast on your favorite platform or at the below:
Come find us on social media - we would love to hear from you!