Makers Gonna Sell Episode 2: What the Tech?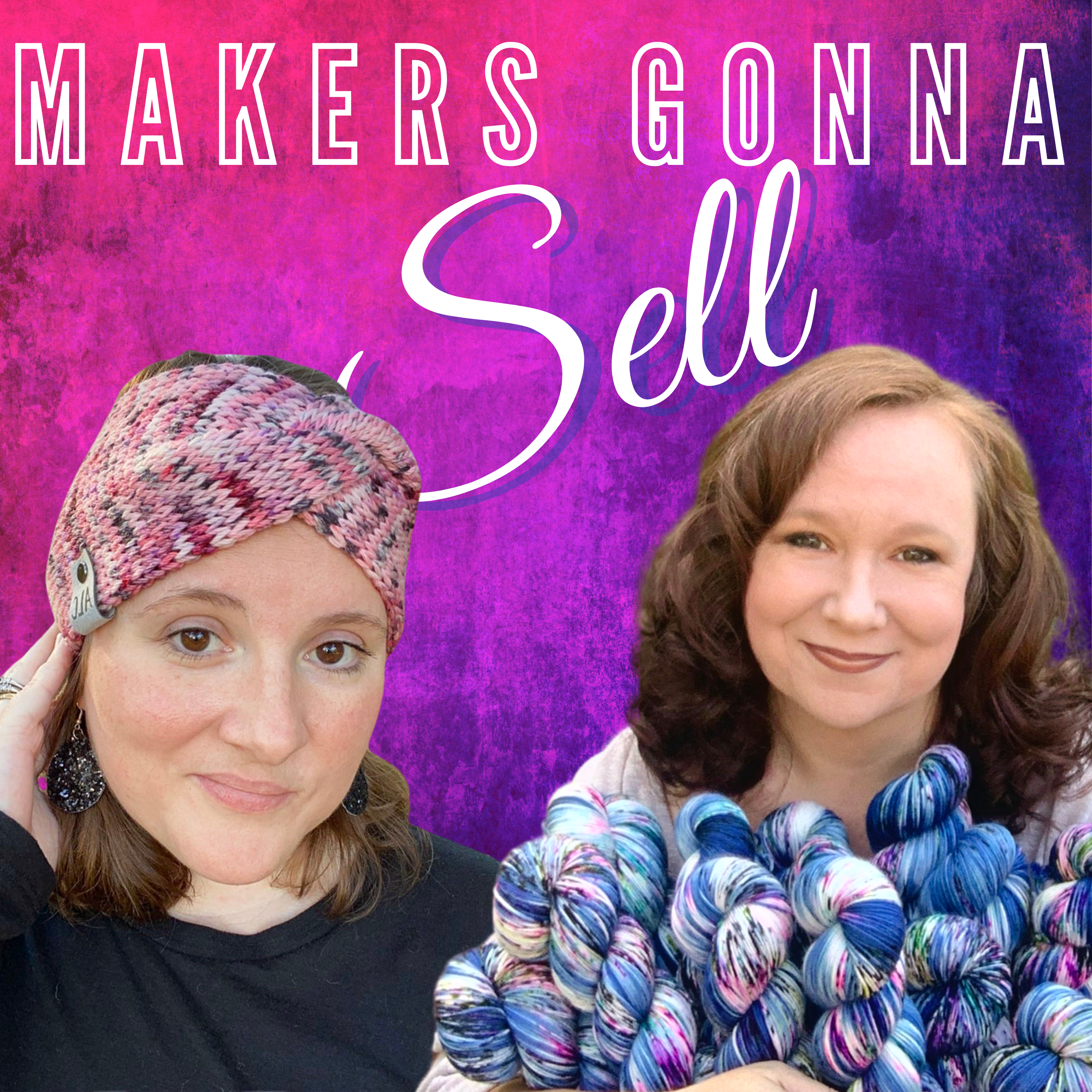 Episode 02 - What The Tech? Our favorite apps, softwares, and gadgets to grow your creative business.
November 15, 2021
Are you addicted to trying every app, software, and gadget out there - hoping to find that perfect solution to your productivity woes? If that sounds like you, then we've got you covered in today's episode. 
We may have gotten a teeny bit carried away, spilling the beans on all our favorite things. You'll definitely want to take notes because we cover some of the best business tools out there!
From apps that keep your social media marketing on track or software that makes life easier in general, these are great go-to resources for any creative business owner looking to get more done with less effort. 
Got a pen handy? Join us as we share our favorite business tools and tell you why we love them.
Topics discussed in this episode:
Nicky's favorite app for video editing [00:04:09]

Cheryl's 'hidden gem' software that makes text look like a sticker [00:07:32]

Nicky and Cheryl both love the voice communication walkie-talkie style app, Voxer.  [00:11:02]

Nicky's favorite software to schedule your social media posts [00:17:16]

Nicky's favorite cloud storage for photos [00:22:07]

Cheryl's must have, all inclusive business suite of products + cloud storage. [00:24:36]

Cheryl's #1 all-time favorite productivity software [00:28:30]

If you go LIVE on social media or record any audio or video for your business, then you'll want to know more about Cheryl's favorite microphone. [00:31:51]

Have trouble managing all your passwords or need to share login information with your team? Cheryl shares her solution to this problem. [00:34:04]

Nicky soft box studio lights [00:37:36]

Cheryl shares an interesting and fun way to elevate your videos [00:42:01]

Nicky utility cart [00:45:01]

Cheryl Rollo Printer [00:50:28]

Pirateship [00:55:47]
...and so much more!
We promised to share these links with you in the show notes:
FULL DISCLOSURE TIME
This list contains some affiliate links. We may receive a small commission if you purchase from these links. There is no additional cost to you, but it will help support the podcast. Please know that we would never list or recommend a product, app, or software unless we truly love it. 
Needle Mover 
We're closing out every episode by declaring a Needle Mover in each of our businesses - learn more about what a Needle Mover is and what it isn't [1:04:59]

Nicky [1:06:51]

Cheryl [1:10:19]
Don't forget to share YOUR Needle Mover with us on Instagram by posting it to your Stories and tagging us, or shoot us a DM. Together, let's make a BIG impact in our businesses over the next 2 weeks!
Listen to the Episode!
You can find the Makers Gonna Sell podcast on your favorite platform or at the below:
Apple
Spotify
Amazon
Come find us on social media - we would love to hear from you!