12th Holly Day: All Button Up Pillow Cover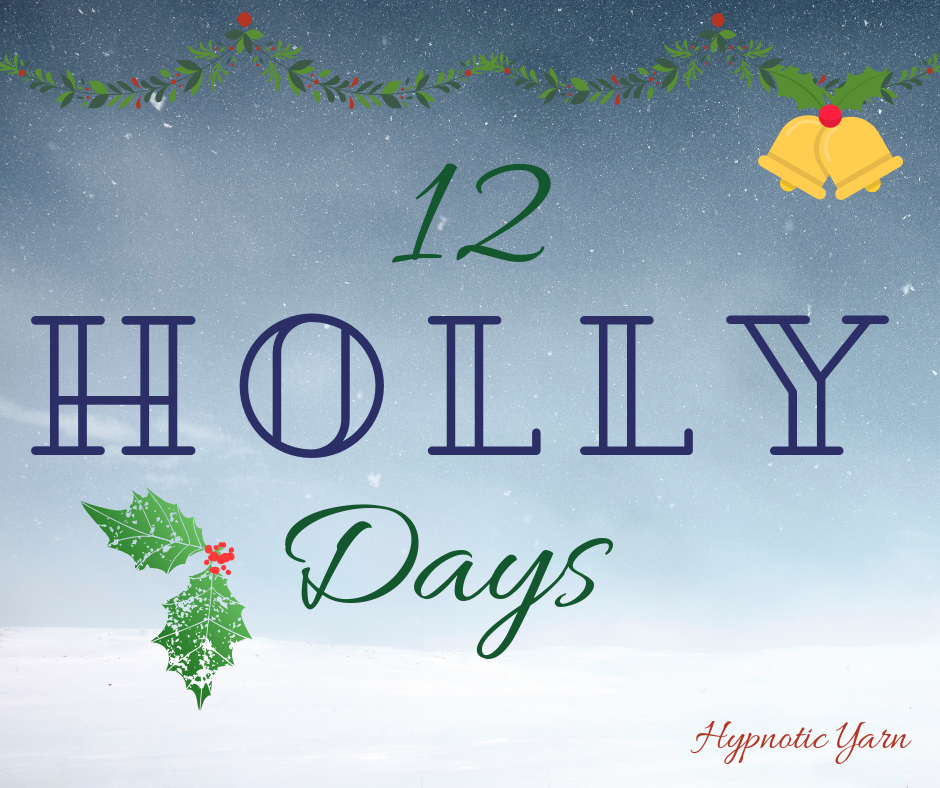 The last Holly Day is upon us!  The past 12 days have been so much fun for me.  I hope they have been fun for you too!
Last but not least, we have Buttoned Up-an envelope pillow pattern.
Once you knit the pillow fabric, jump back over to this blog for the finishing tutorial!
Step 1

: (top left photo) Lay your knitted fabric out, wrong side up.  Fold the bottom about 2/3 the way up.  Fold the top down so the button holes are about an 1 inch (2.5 cm) overlap from the bottom bind off edge. Move the top and bottom around until you are happy with the look.
Step 2

: (top right photo) Sew the buttons on the bottom fabric in line with your button holes. I used a large eye sewing needle and left over yarn.
Step 3:

(bottom left photo) Button Up your envelope
Step 4

: (bottom right photo) Turn your pillow cover wrong side out being careful to keep the overlap line where you want it. (Keep the buttons butted up!)  Using yarn and a tapestry needle, sew up the sides of your pillow cover.
Once sewn, you should be able to open up the button in the middle. Turn your pillow cover right side out.  Open the the other buttons.  Stuff your pillow cover with Poly-Fil.  Option-you can sew the envelope closed if you'd like (I did!)
Thank you very much for stopping by the last 12 days.  I had fun creating these freebies for you and I hope you have fun knitting them!
Please share your creations with us!  Tag #hypnoticyarn on Instagram or post your photo on the Hypnotic Yarn Facebook page!
Happy Crafting!
-Brianne