11th Holly Day: Zip Your Lips Beauty Pouch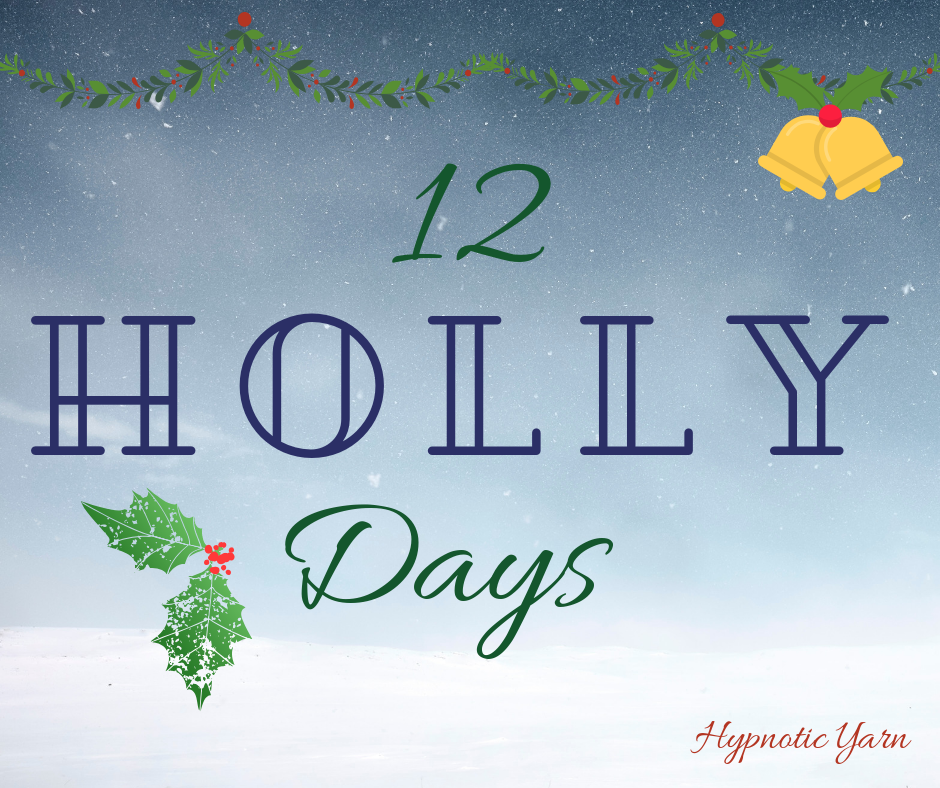 Zip Your Lips beauty pouch (<—-download link!) has become my most used pattern from these
12 Holly Days. I keep all of my most used lip moisturizers, lip glosses, and lipsticks in the pouch and keep it in my purse. 
It's also a perfect size for other feminine products.
Grab the free pattern from the link above.  Once you have knitted the body of the pouch, come back here for the finishing tutorial!
Step 1 (top left photo): Grab your zipper! From the zipper stop (bottom of the zipper), measure 6".  On the wrong size of the zipper, mark 6" on both sides of the zipper tape with a pencil.
Step 2 (top right photo): Right sides together, place your zipper raw edge along one of the 6" raw edges of your knitted fabric.  You want the zipper stop approximately 1/2" from the  edge of your fabric.  The zipper pull can be hanging off the other end right now.  Pin the zipper in place and sew the zipper at 1/4" seam allowance.  You can use a sewing machine or you can sew by hand.  If you sew by hand, simply make stitches that are approximately 1/8" long and 1/8" apart.

Step 3 (bottom left photo): Flip the zipper up to the right side and top stitch along the fabric, through the zipper tape.  If hand sewing, you can use a longer stitch length-approximately 1/4" long.
Step 4 (bottom right photo): Repeat the same steps as #2 but with the other size of the zipper and other 6" side of your knitted fabric.  It is easier to do this with the zipper closed.  Use your pencil marks to make sure both sides of your fabric are lined up correctly.
Step 5 (not pictured): Open your zipper completely (<--very important!).  Sew up the two sides of your pouch at 1/4" seam allowance.  Cut off any excess zipper tape hanging off.  Turn your pouch right side out.
Your pouch is done!  Yay you!
Please tag #hypnoticyarn on Instagram and/or post your finished projects on the Hypnotic Yarn Facebook page!