$5 Flat Rate US Shipping. FREE US Shipping on orders over $90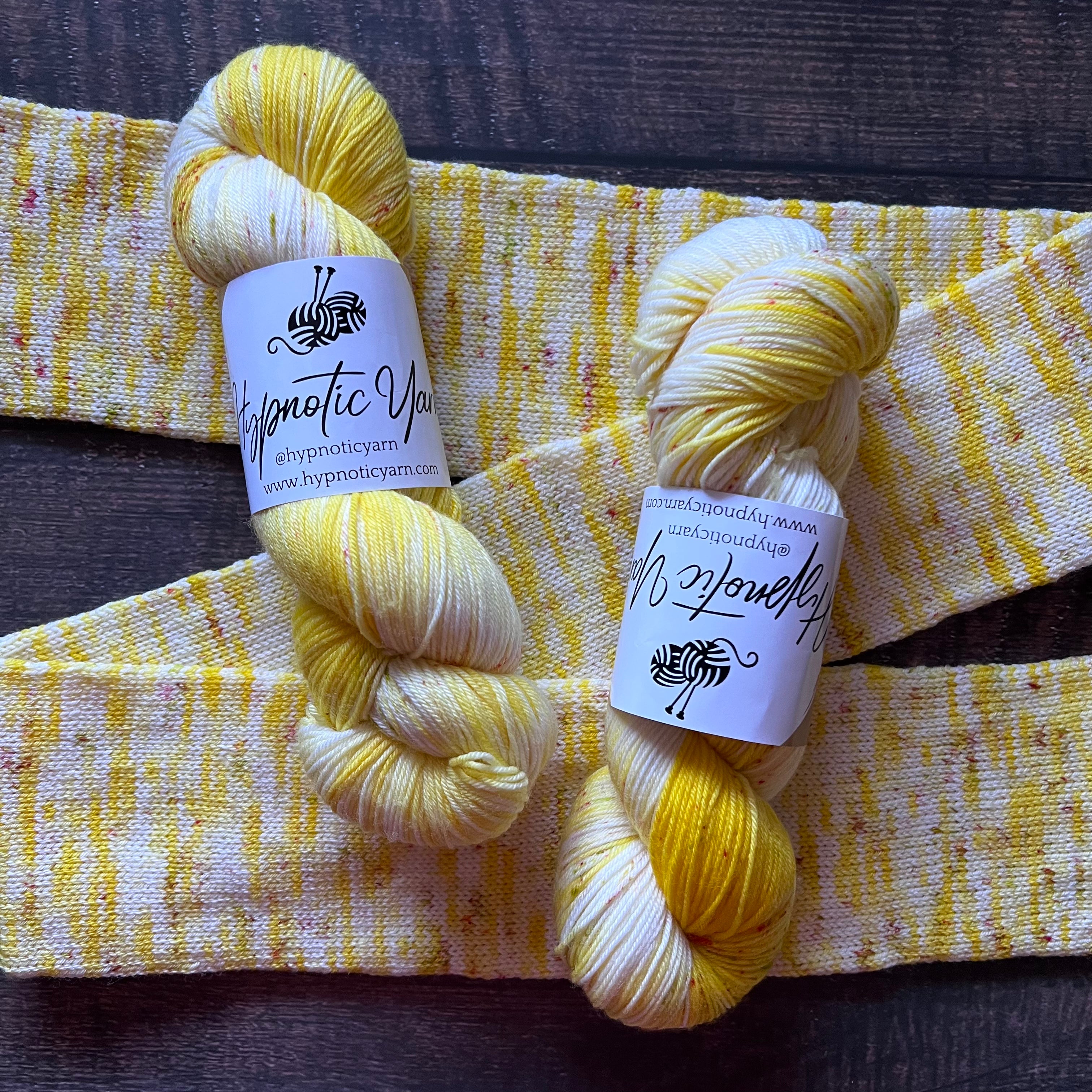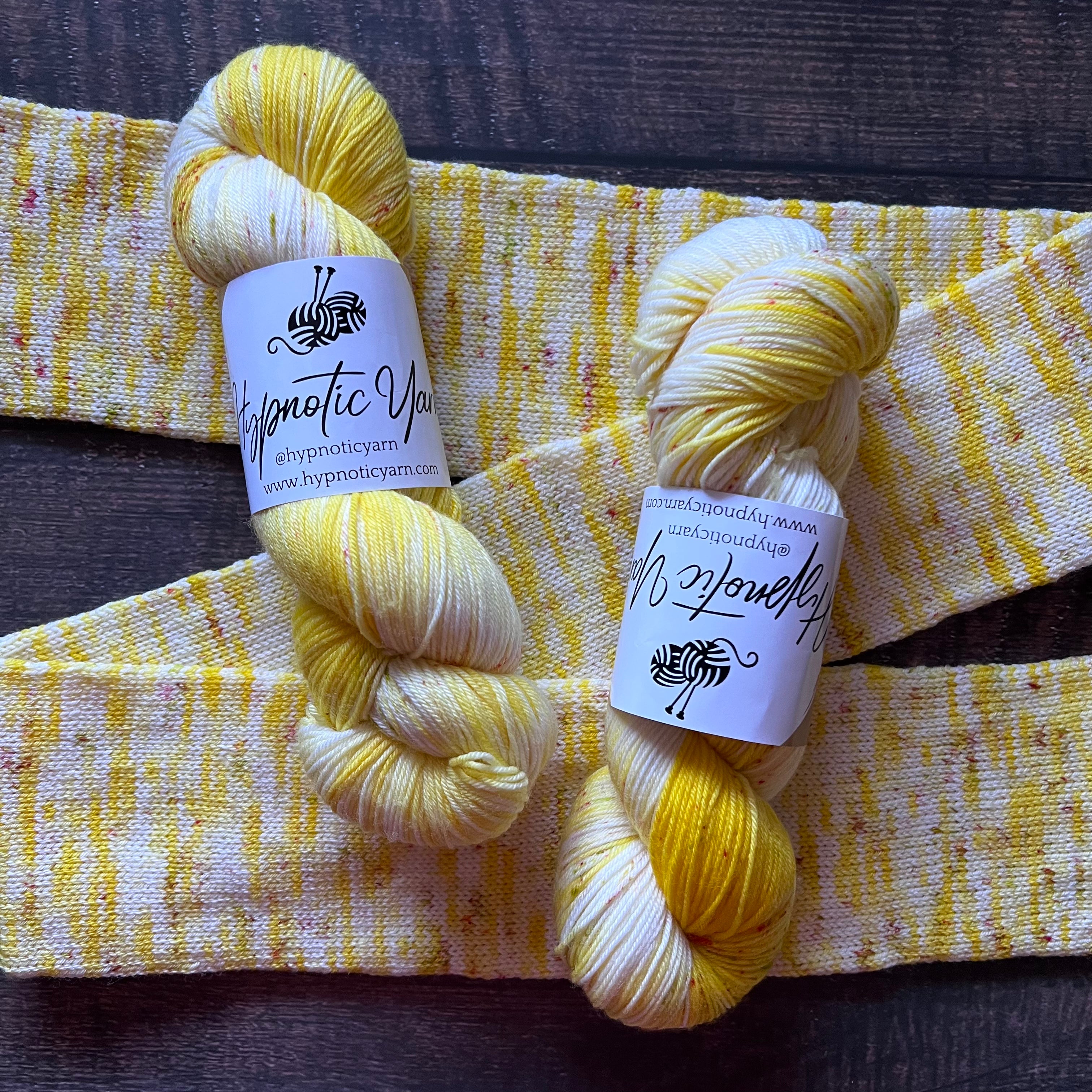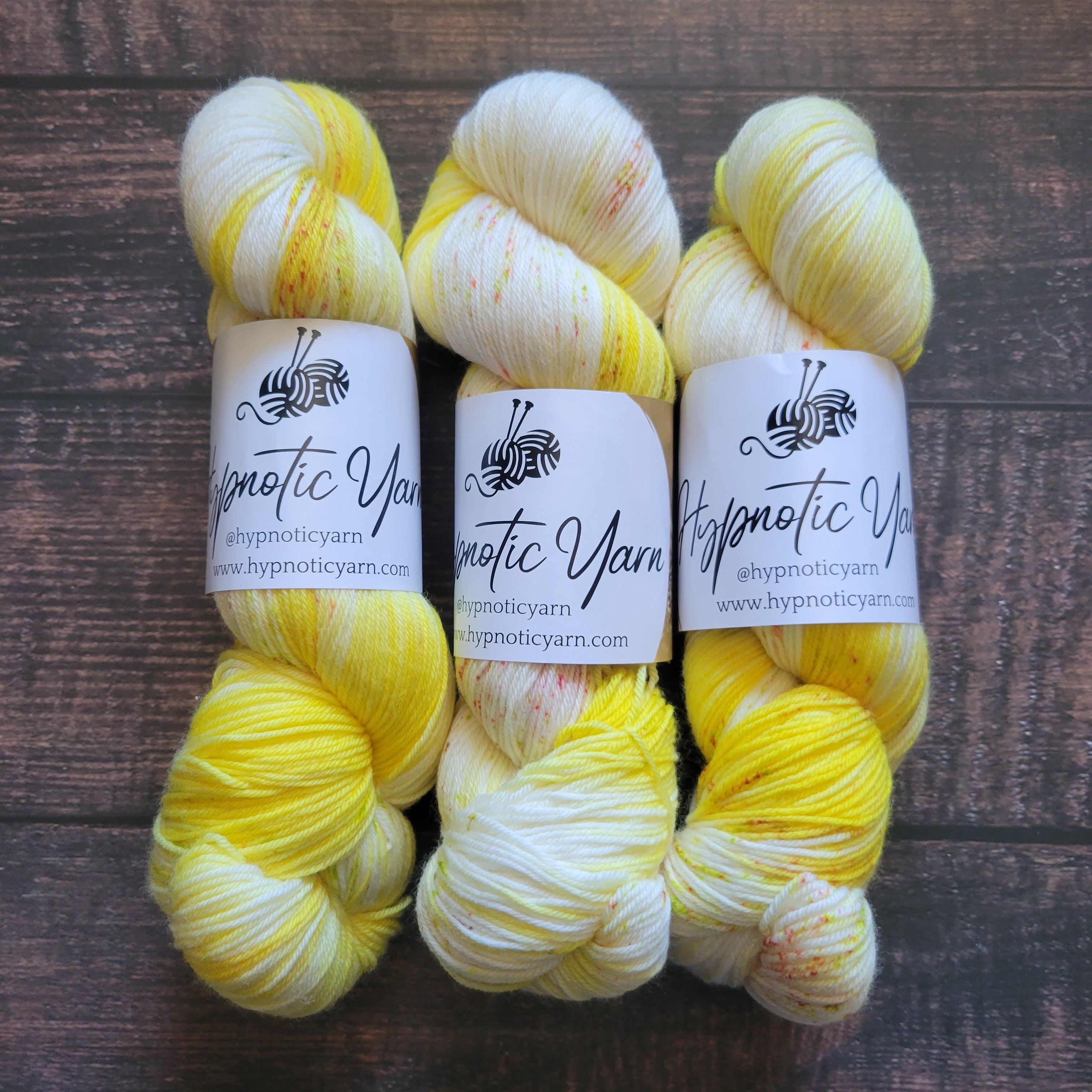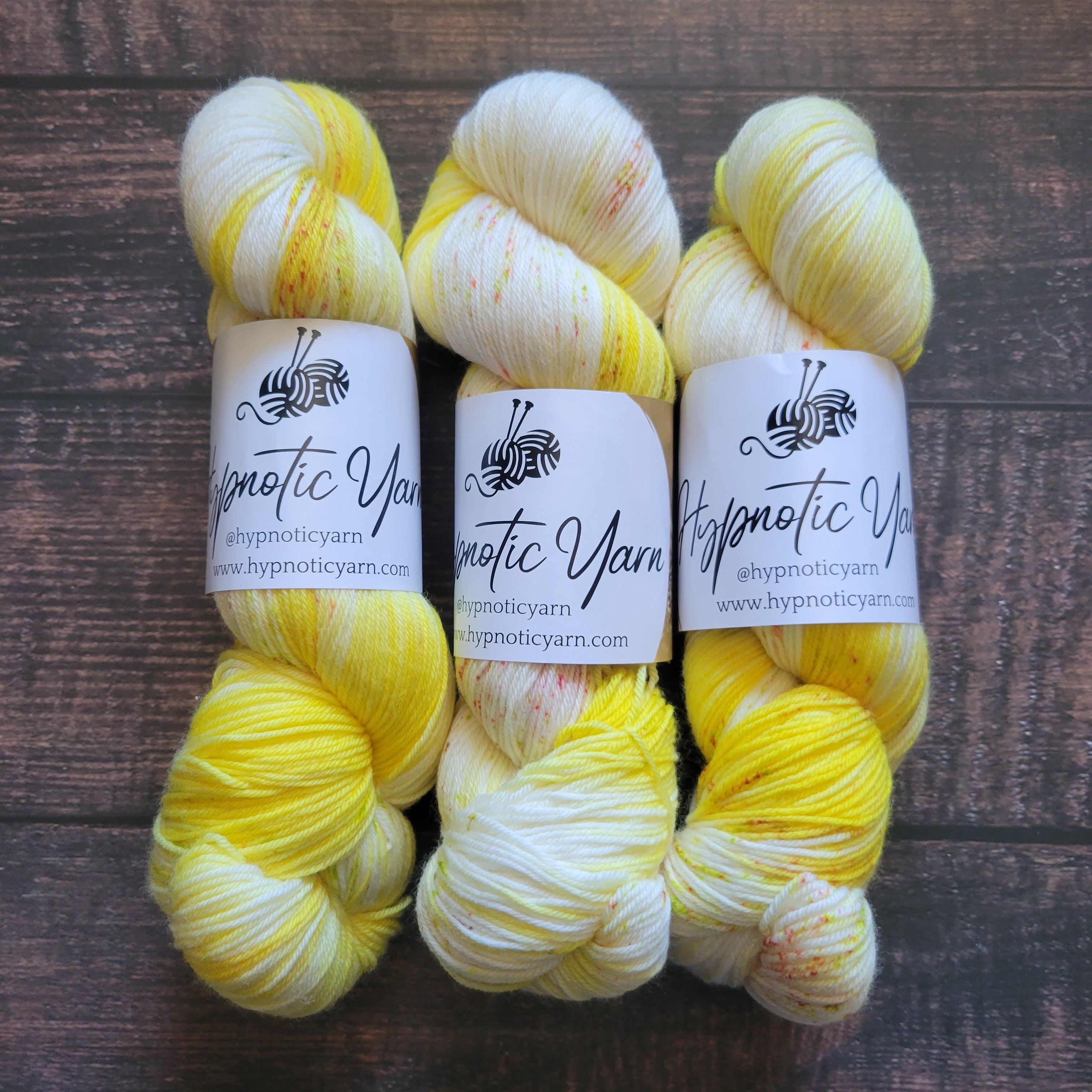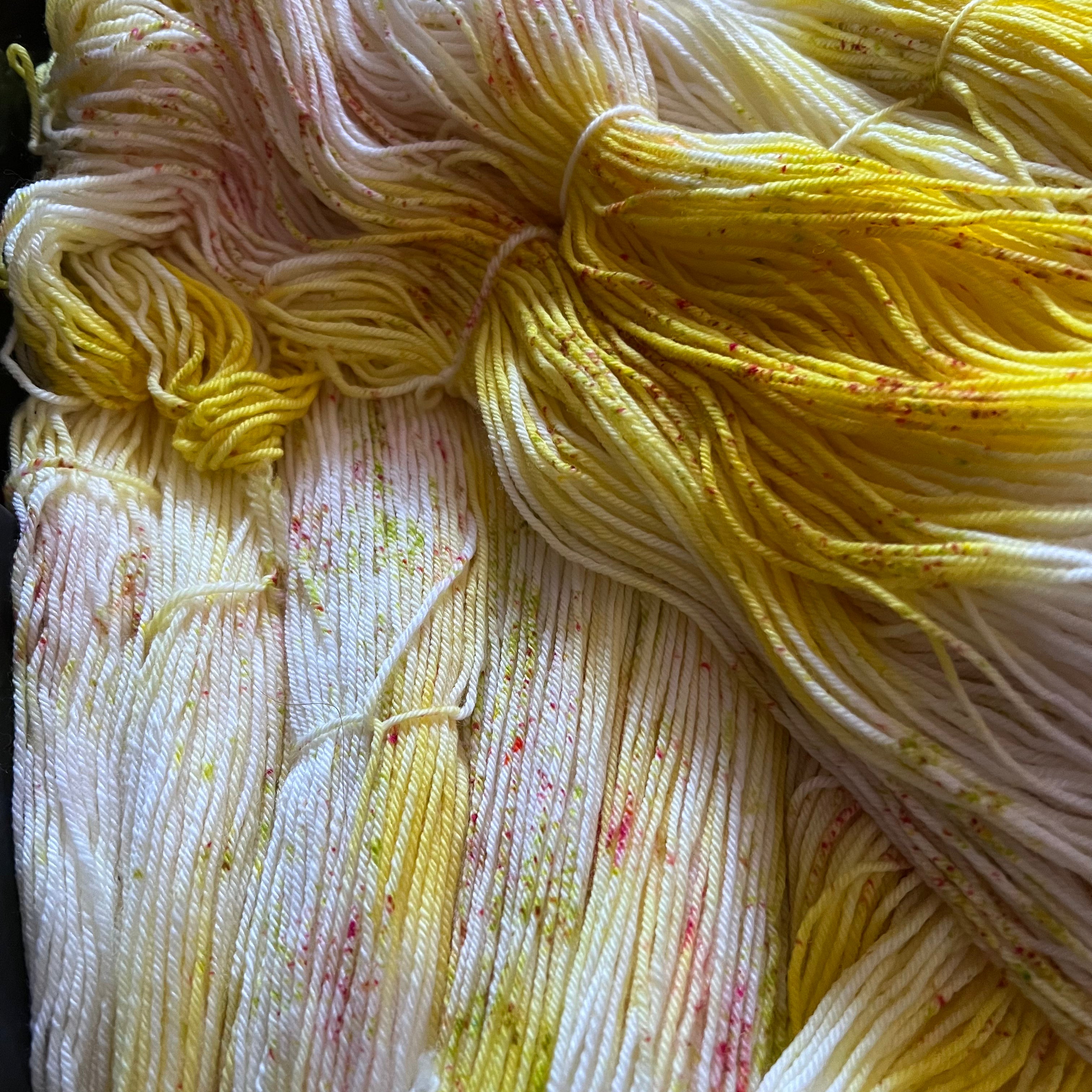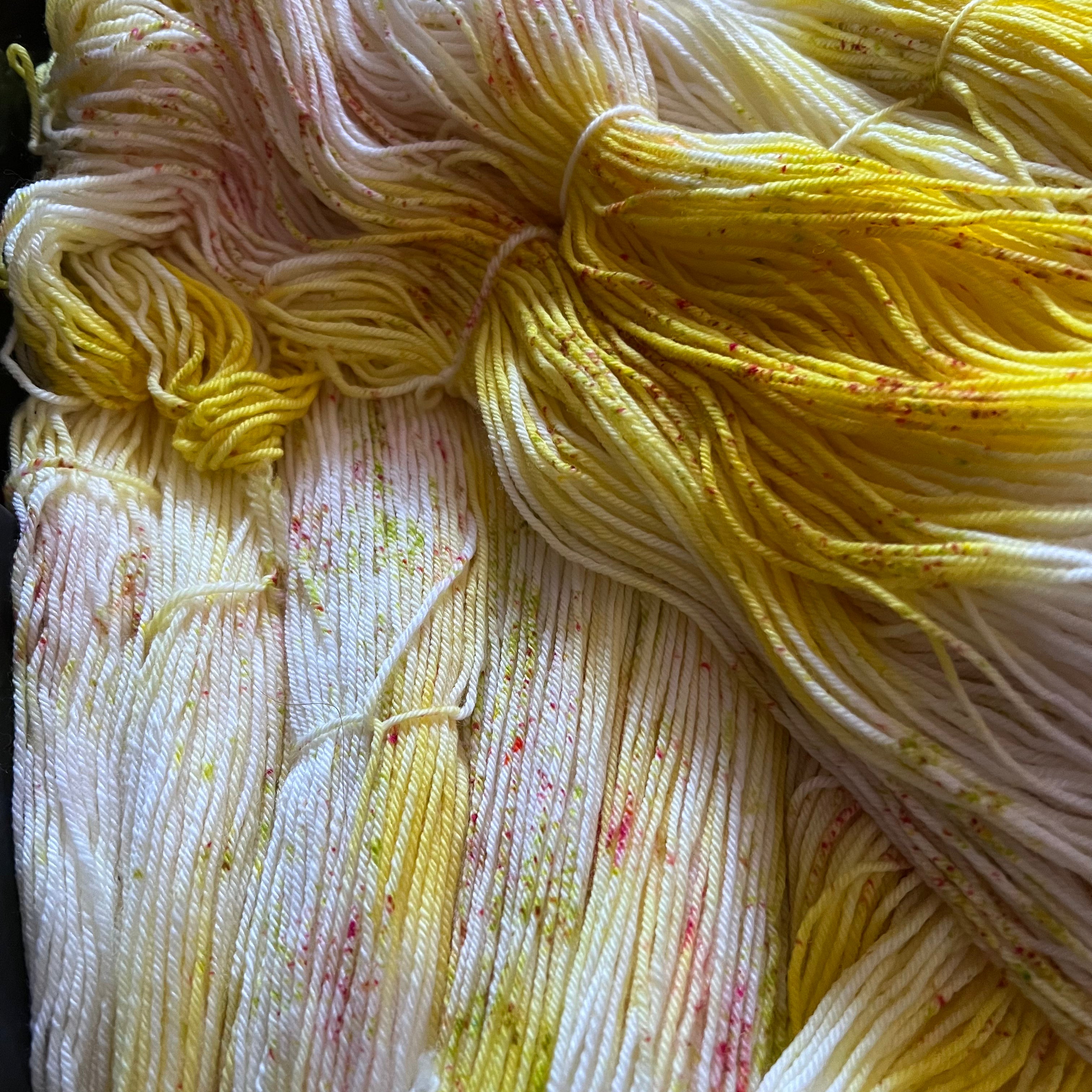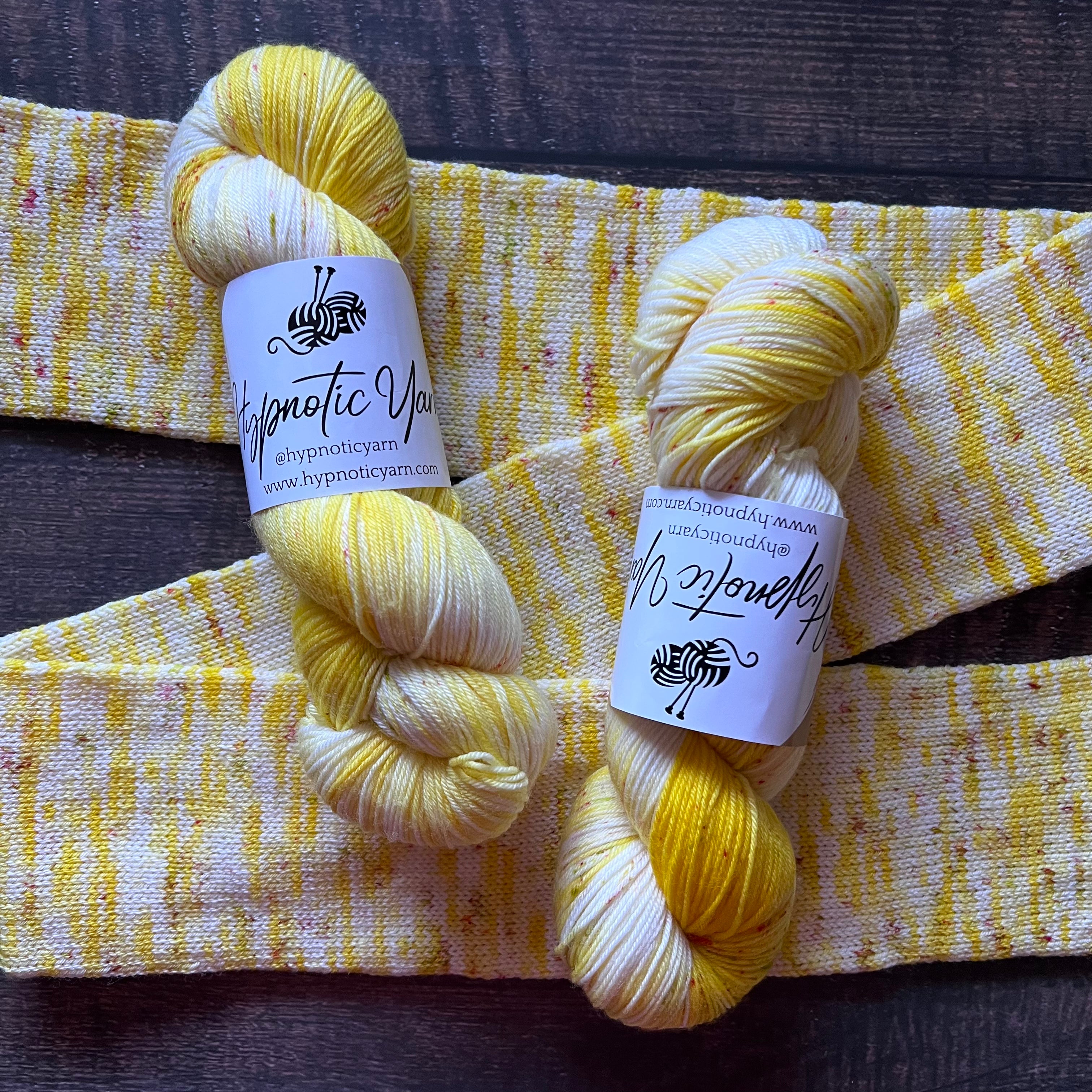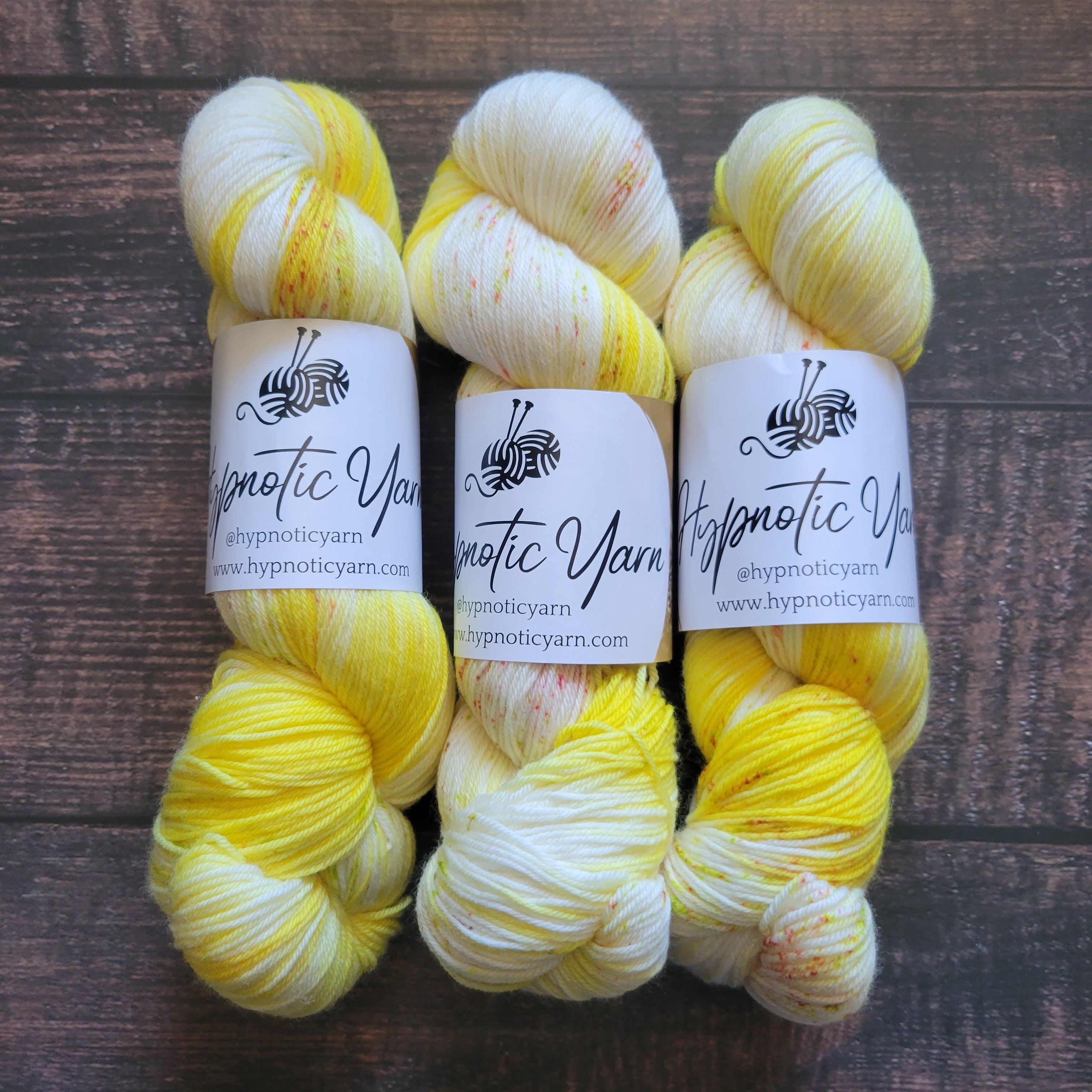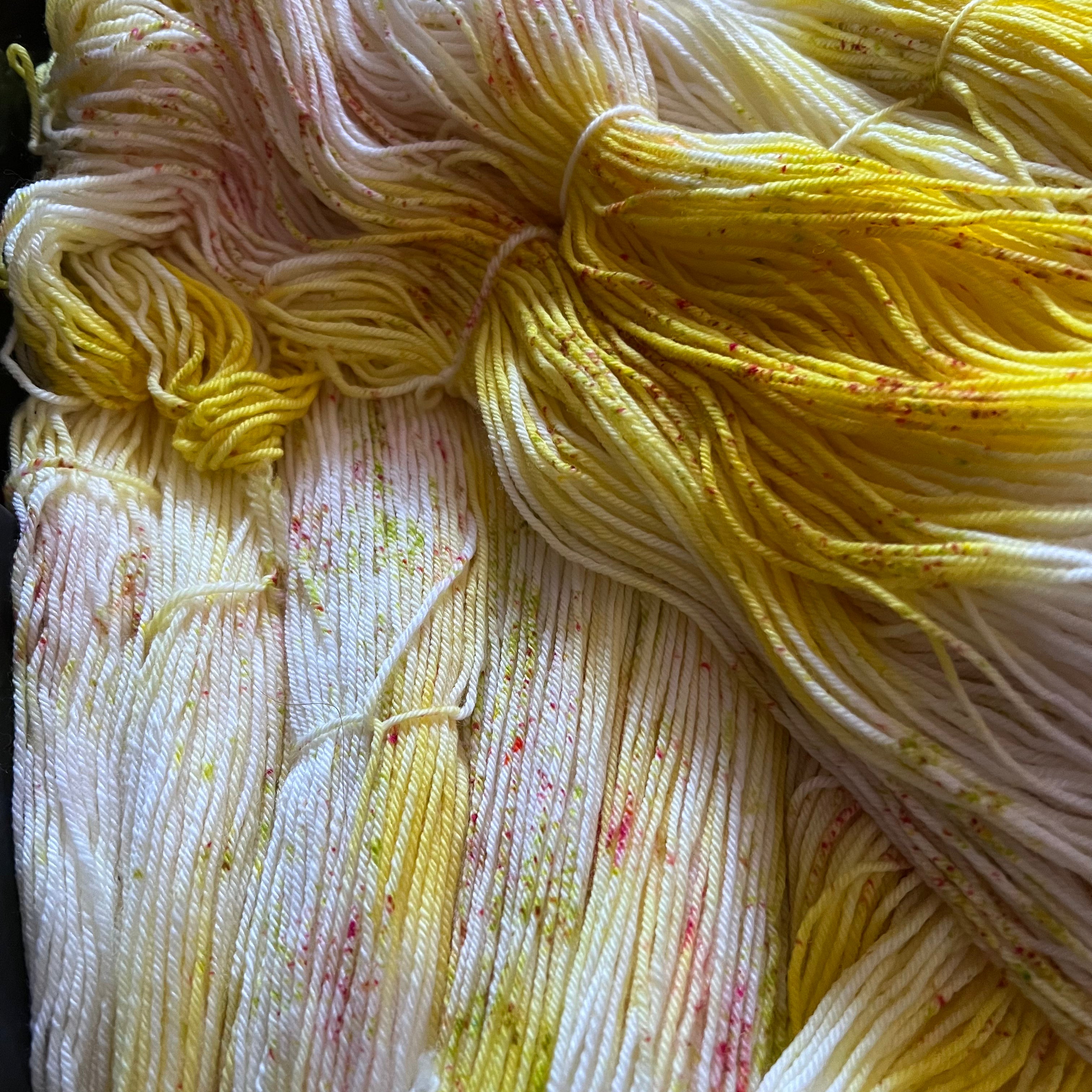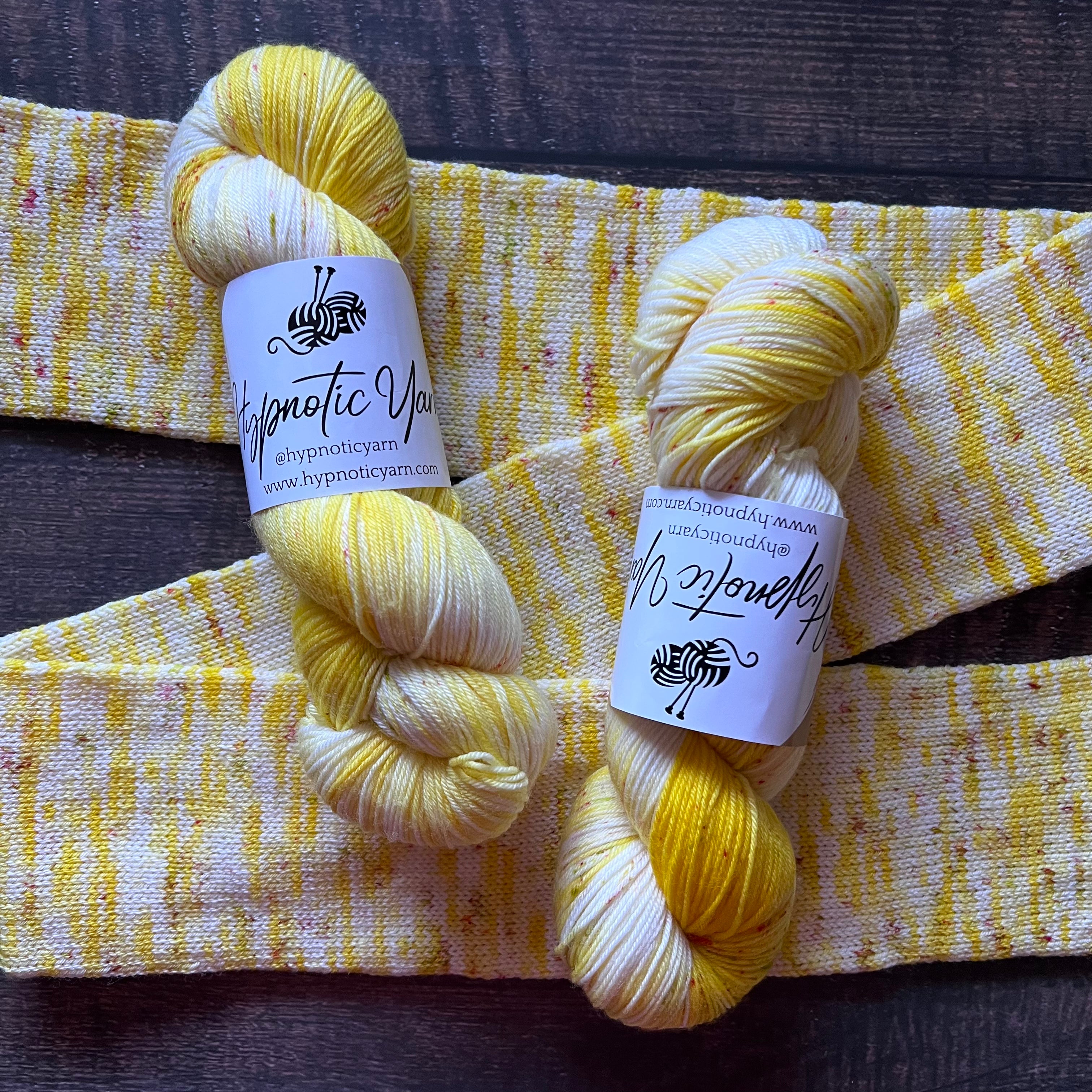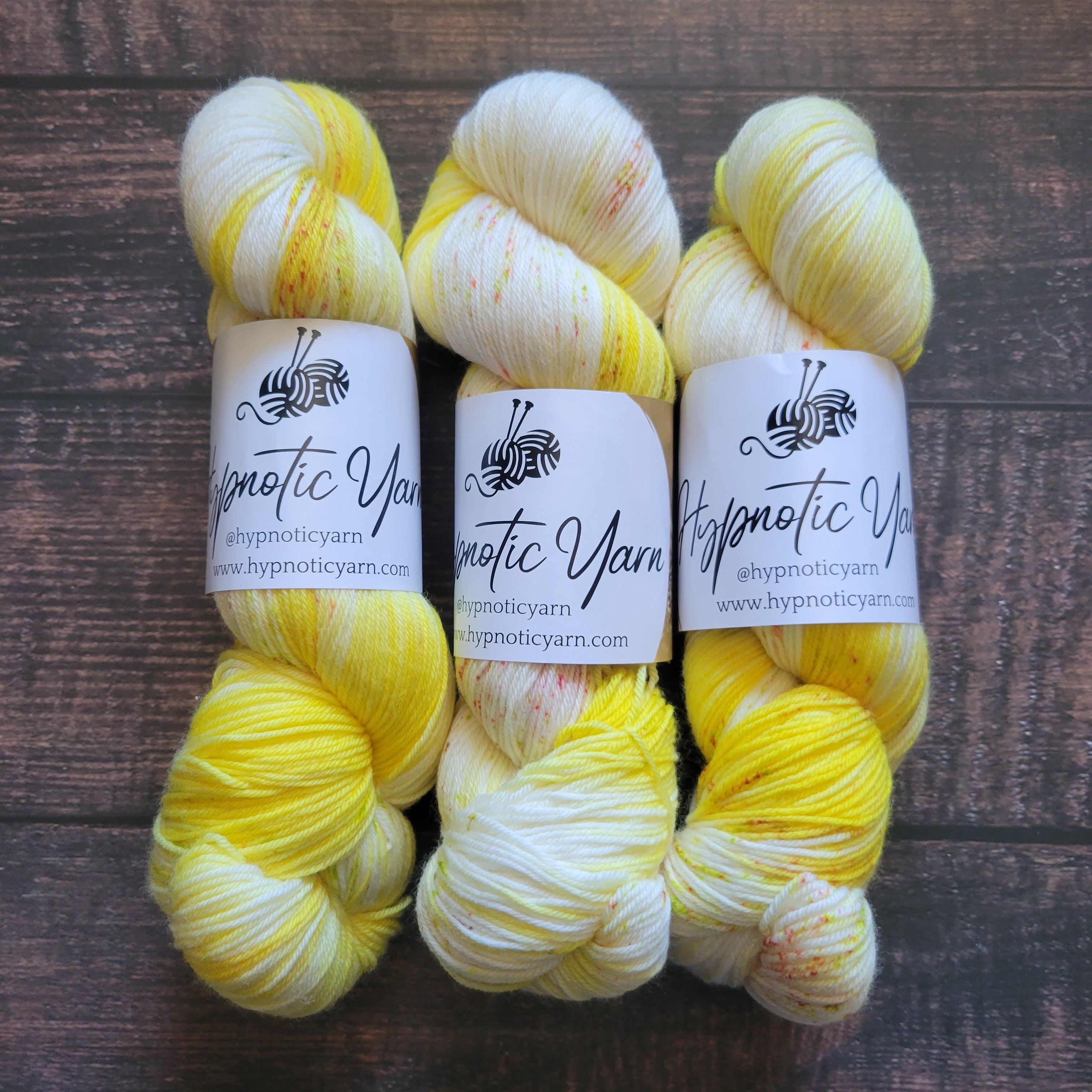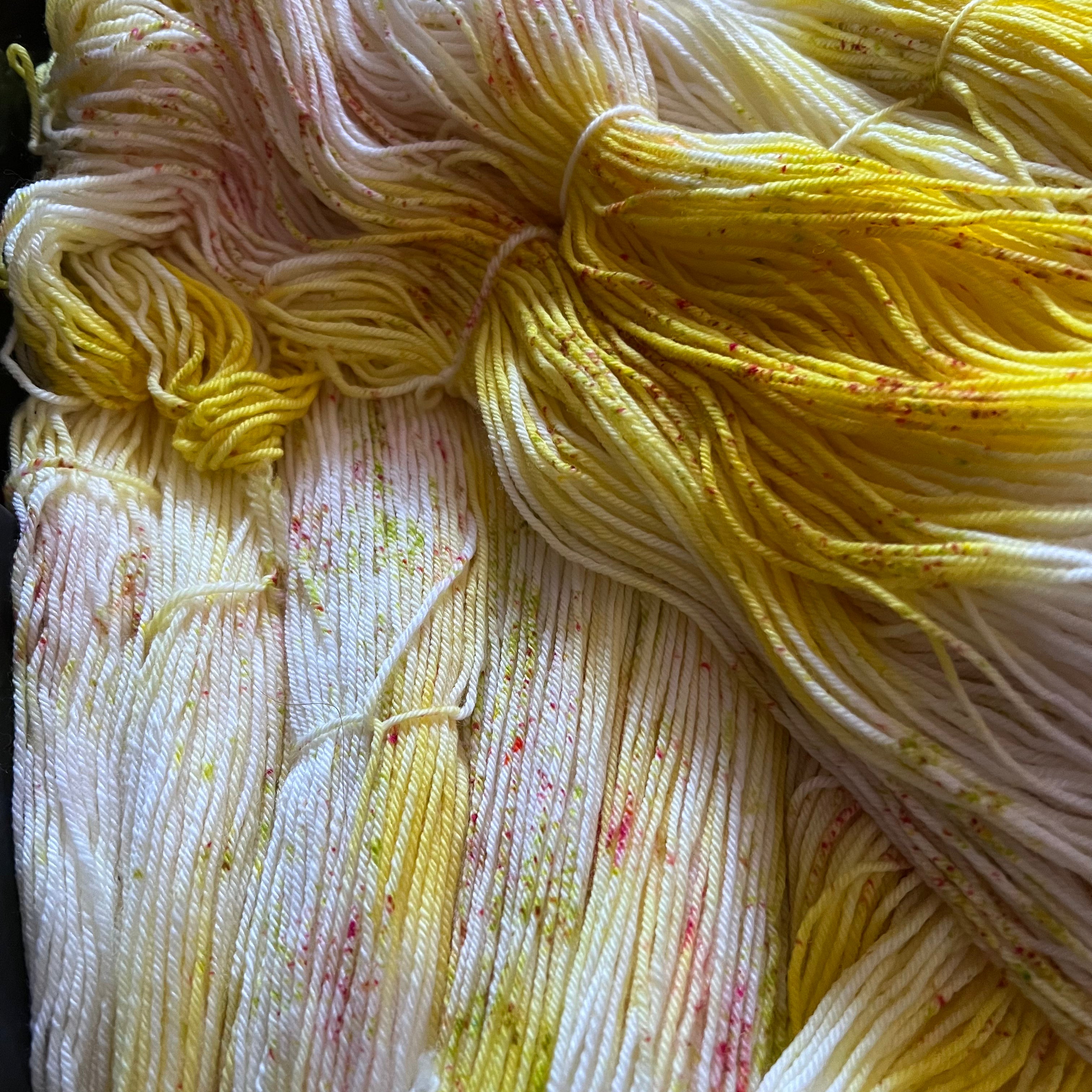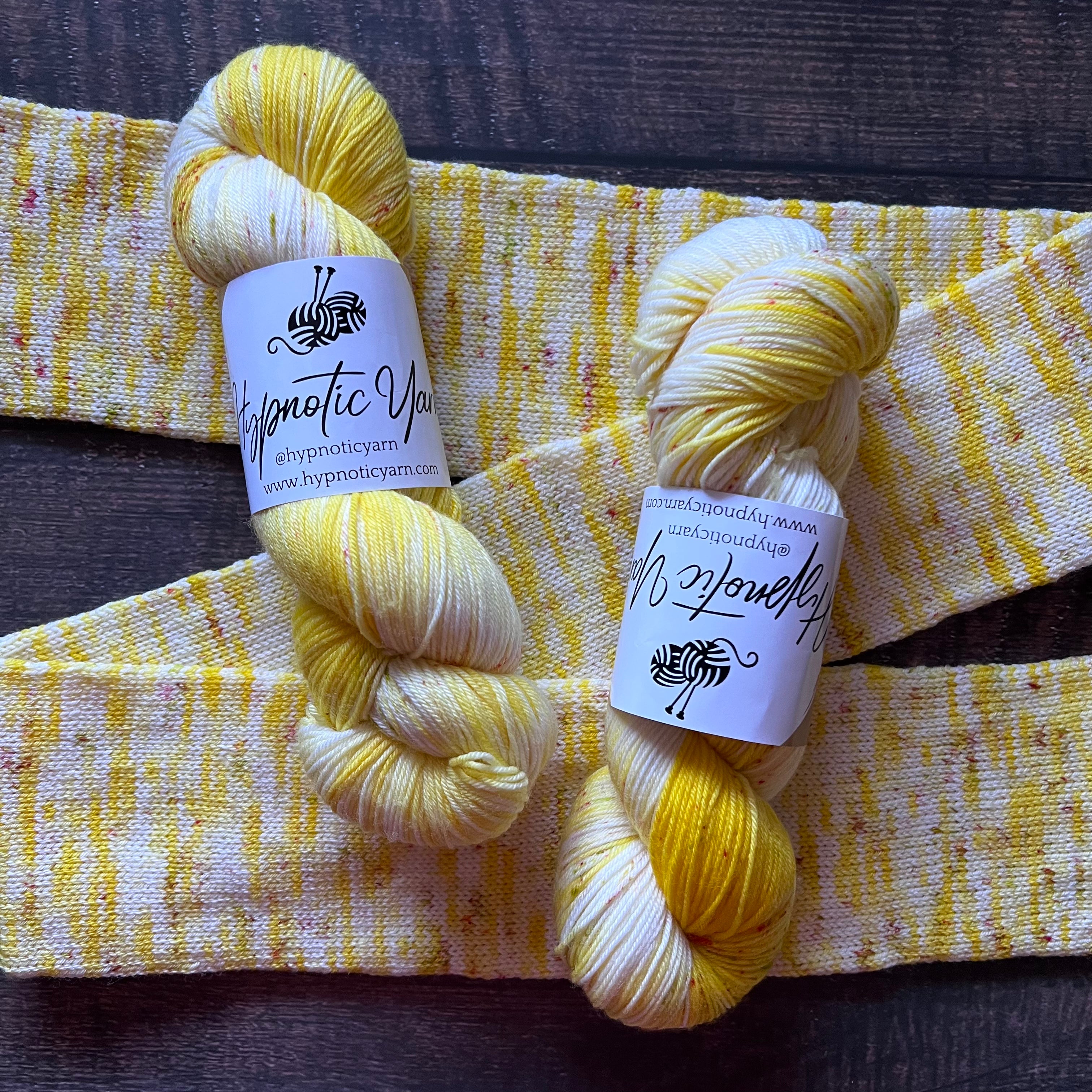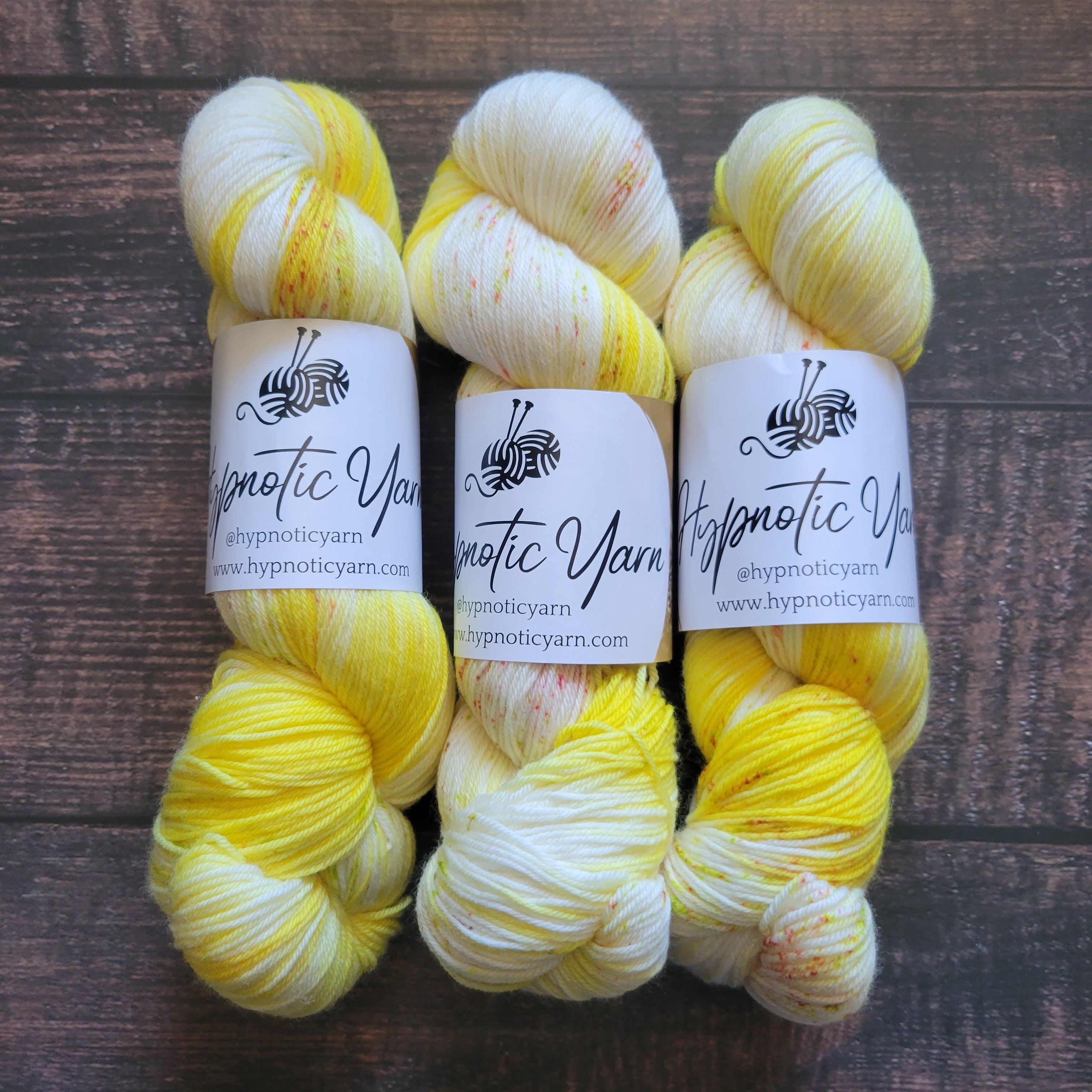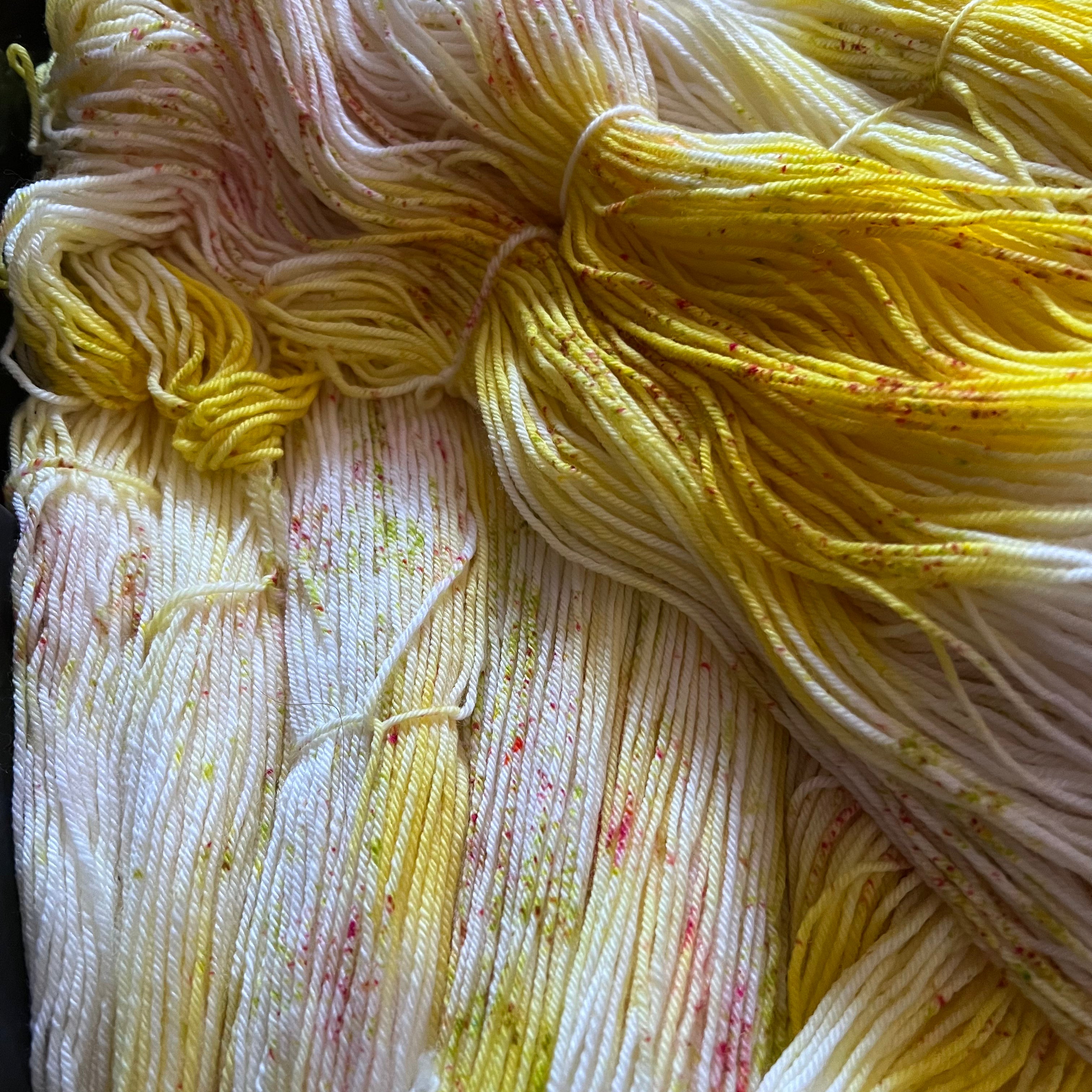 A Little More Summer Please Sock 100 gr
* Sock tube for photograph purposes only and not available for sale. Listing is for 1 hank of yarn in colorway shown.
Extra fine merino wool makes this yarn luxuriously soft and bouncy for next to skin comfort. A little nylon is added for extra durability.

The main factor determining the quality of merino wool is its softness which depends upon the fineness of the fibers. Plush Sock is created with extra fine merino wool (19.5 microns), resulting in a super soft yarn that feels gentle against the skin.

This yarn is extremely versatile and can be used for any next to skin project like shawls and sweaters as well as accessories like socks and gloves.where a little more hardiness is required.

Fingering Weight Yarn
85% SW Merino | 15% Nylon
437 yds (400 m) per 100 gr hank

Care Instructions: To keep your finished objects looking their best, we recommend hand washing in cold water and laying flat to dry.

Hypnotic Yarn is hand dyed with high-quality, professional grade dyes by Cheryl in her New Hampshire studio. Studio is smoke free and pet friendly.  Stay connected and follow us on Instagram @HypnoticYarn  To receive text alerts when new yarn is added to the shop, test YARN ADDICT to 1 (603) 928-7108 

Colors may vary slightly from monitor to monitor. Colors may vary between skeins, even within the same dye bath. Please purchase enough to complete your project and consider alternating skeins in multi-skein projects. It is normal to see some slight bleeding of color for the first wash or two.