Peek Inside January's yARNaBLE Box!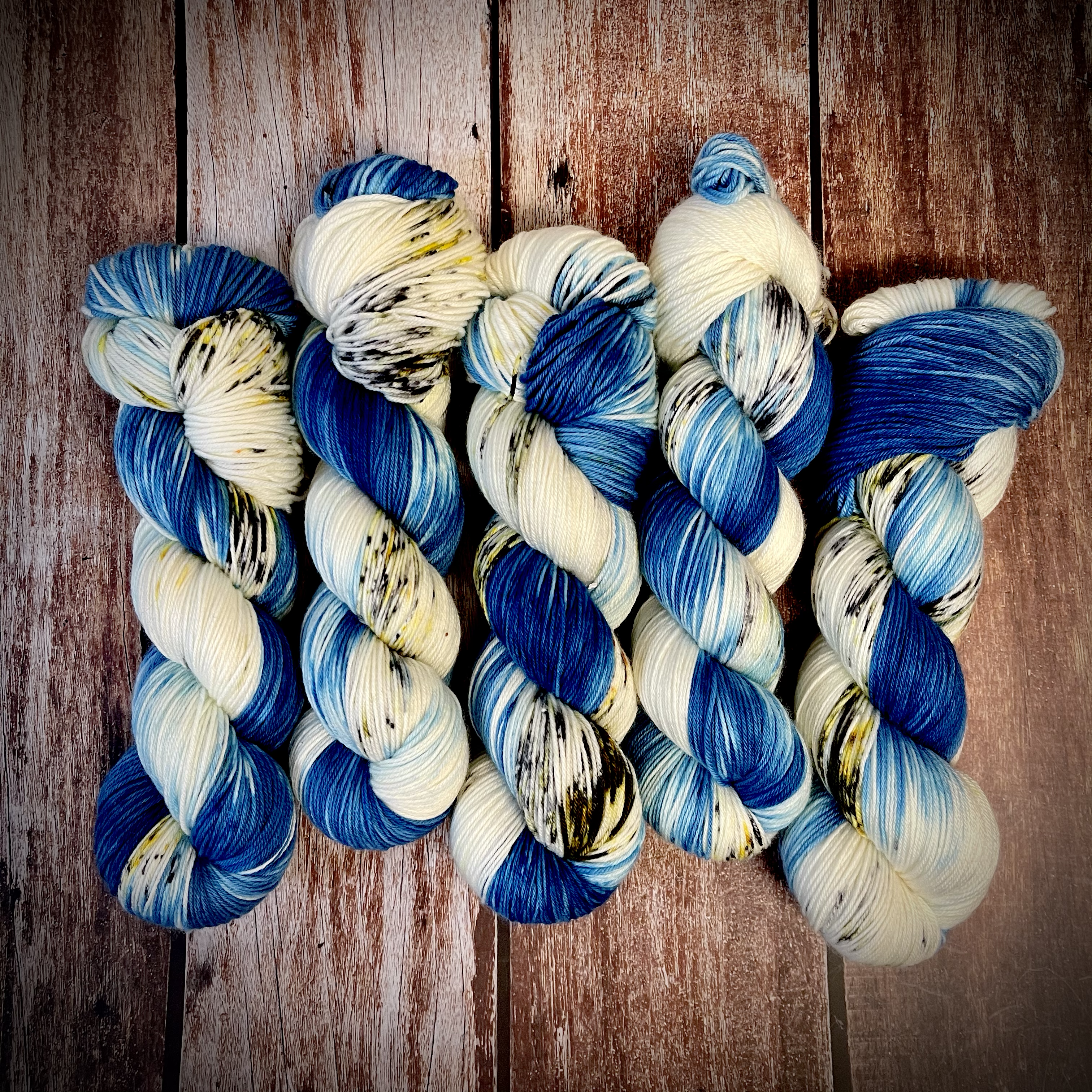 Boujee New Year January 2022 yARNaBLE box included a white/blue variegated yarn with dark speckles.  yARNaBLE subscriber, Karen, whipped up a pair of socks with her skein.  Didn't it knit up SO WELL?!
The extra goodies included:
​Caviar Face Mask from Naisture. Spend 15 minutes pampering yourself while allowing vitamins and minerals to detox your skin leaving your face smooth and moisturized! (Plus it smells so good!)
Write in style with Diamond Girl Solitaire Pen. As soon as my 9 year old daughter saw this pen, she stole it from me. I see her using the pen, but I swear she hides it from me so I can't take it back!
Last, but my personal favorite, extra from the January box is a yarn ball engraved phone ring holder/stand. I immediately swapped out my popout holder for this shiney gold blingy ring. Two reasons why I love it so: it has a yarn ball engraved on it! (obvious, but come on! I know you're a yarn addict, too) and it's smaller and thinner than other styles. It fits into my back pocket better and it doesn't completely cover my awesome phone case design.
I hope you enjoyed getting to know the January 2022 yARNaBLE box. Remember! Boxes ship on the last day of the month prior-meaning February boxes ship January 31st! Keep an eye on your email for your unique tracking link!