August yARNaBLE Featured Maker: The Grecian Soap Company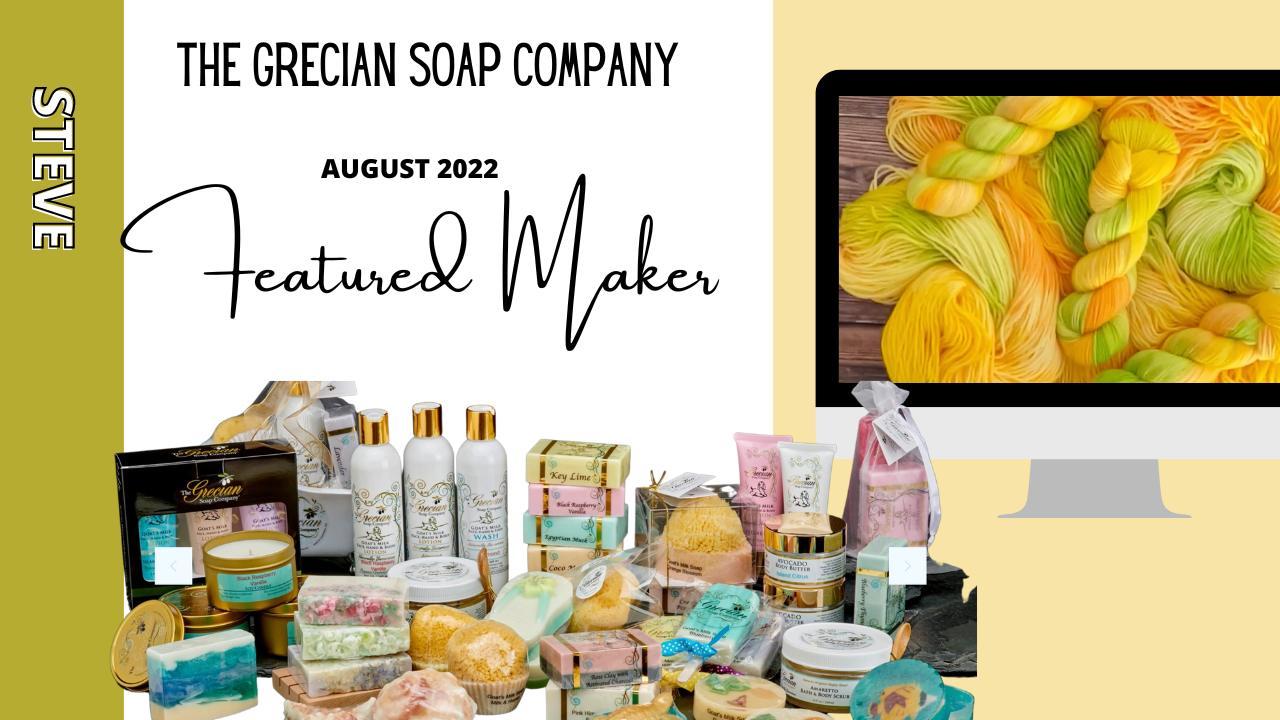 Say hello to Steve from The Grecian Soap Company. Steve discovered goats milk soap on a business trip to Florida and decided to start a business since it was such great product and it wasn't well known on the West Coast. It grew so much that he quit his executive job in high tech and grew the business to over 1200 stores!
 Their soap bars and some of their unique soaps such as popsicles, turtles, shells, fish and many other shapes are thier best sellers. They also sell organic goats milk lotions which are a crowd favorite!
The Grecian Soap Company stands out by combining goats milk and olive oil in their soaps, plus creating unique soaps in different shapes with great packaging.
Their next exciting venture will to be featured on QVC! Be sure to check out all they have on thier website today!!
Check Out The Grecian Soap Company
Thank you, Steve!