3rd Holly Day: Berry Cobbler Boot Cuffs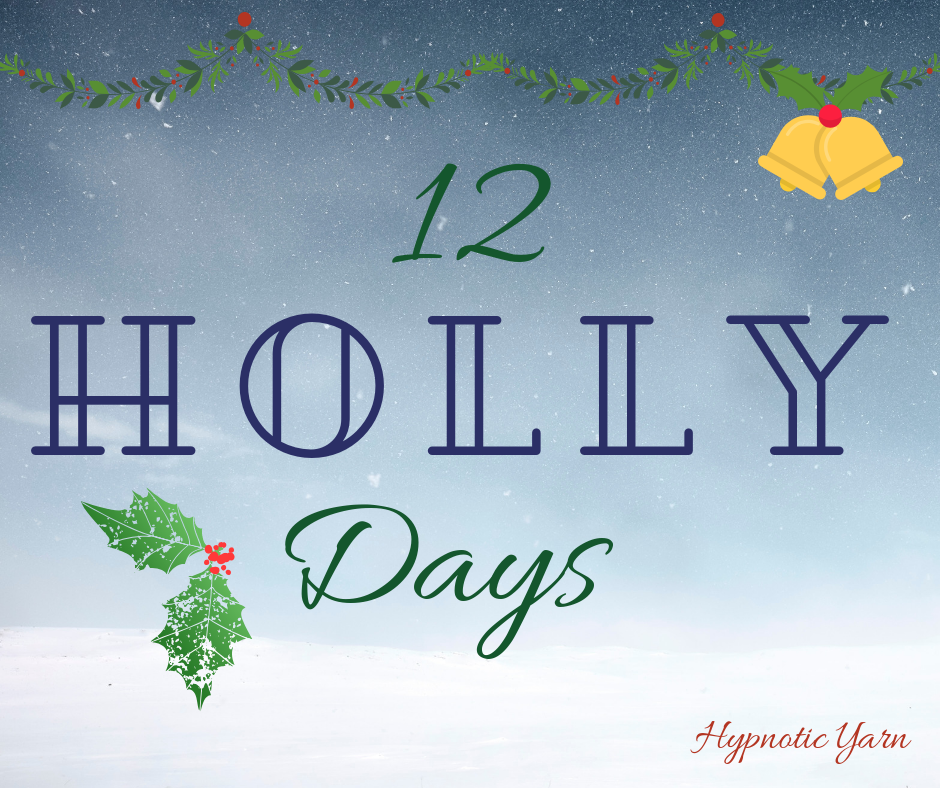 3rd Holly Day: Berry Cobbler Boot Cuffs!
I typically live in warm places (thank you Navy!) but I've always admired boot cuffs and how friggin' cute they are. I see so many adorable boot cuffs in the stores and between sewing and knitting, I always think "I can DEFINITELY make that!"  But I never have, probably because I usually don't get a chance to wear winter boots often. (believe me, I'm not complaining-I hate being cold! Once upon a time, I spent a week in Newport, RI in February.  That was pure misery.)
After I knitted the Berry Cobbler Hat, I had just enough yarn to make matching cuffs with the left over Apothecary.  Just to let y'all know-If you knit the hat and the cuffs as prescribed, you can get both patterns out of 1 skein of Hypnotic Yarn DK weight! Wast not, want not!
The Berry Cobbler Cuffs would be P-E-R-F-E-C-T for stocking stuffers, secret Santa gifts, Hanukkah gifts, the list goes on and on.  They are quick fast, satisfying, and easy-e! Even better-matching Berry Cobbler hat and cuff sets.  You'll quickly become the most popular person this season!
Happy Knitting
-Brianne