$5 Flat Rate US Shipping. FREE US Shipping on orders over $90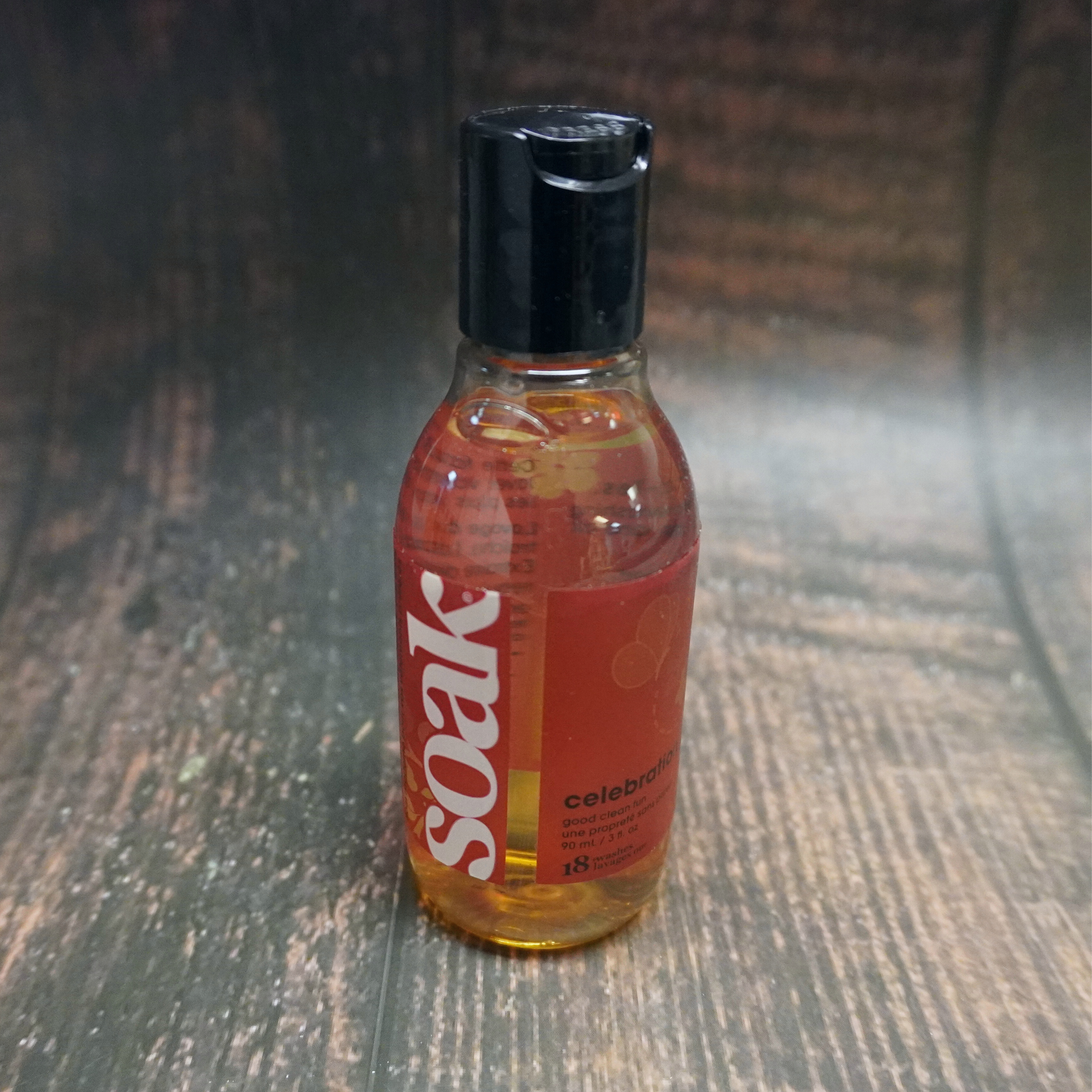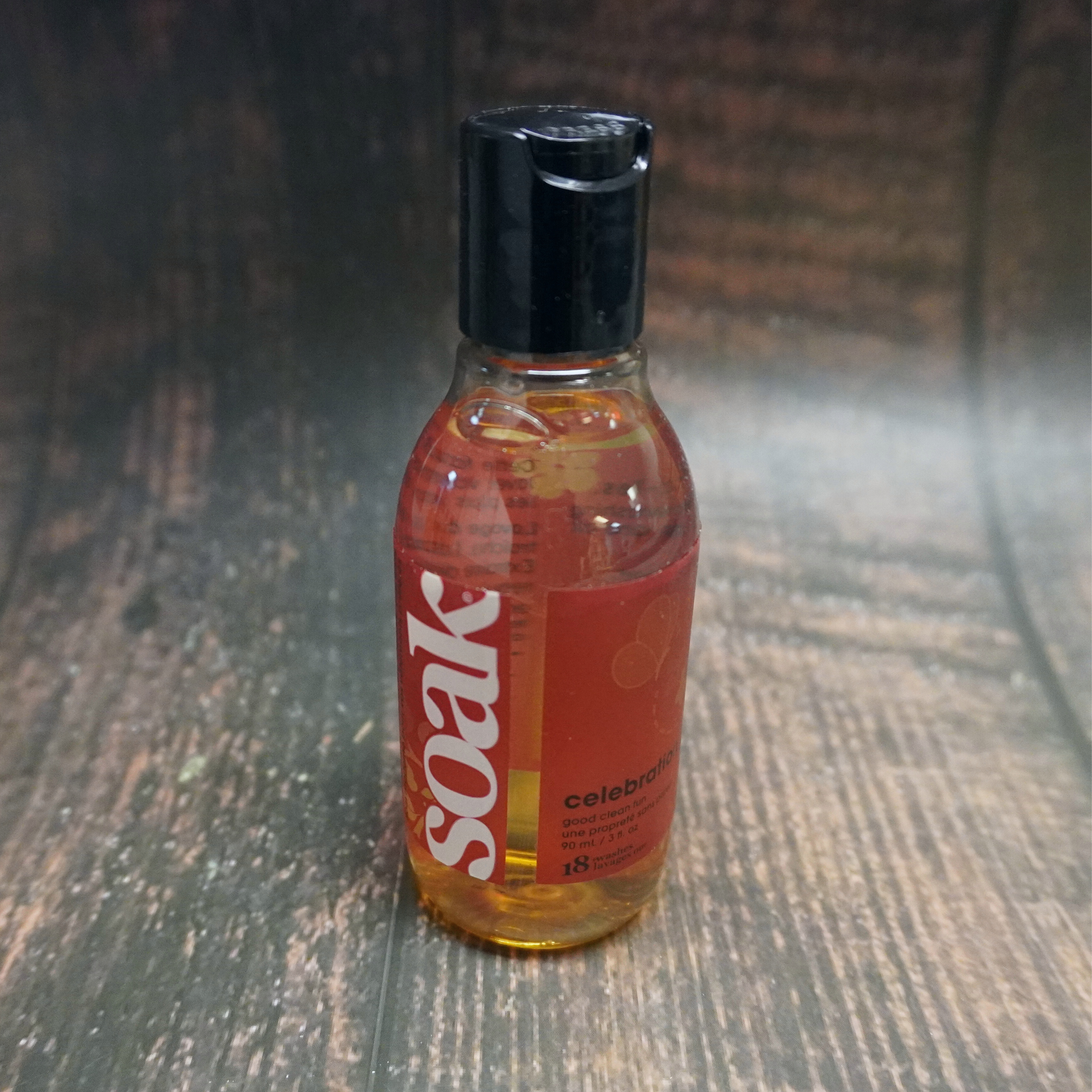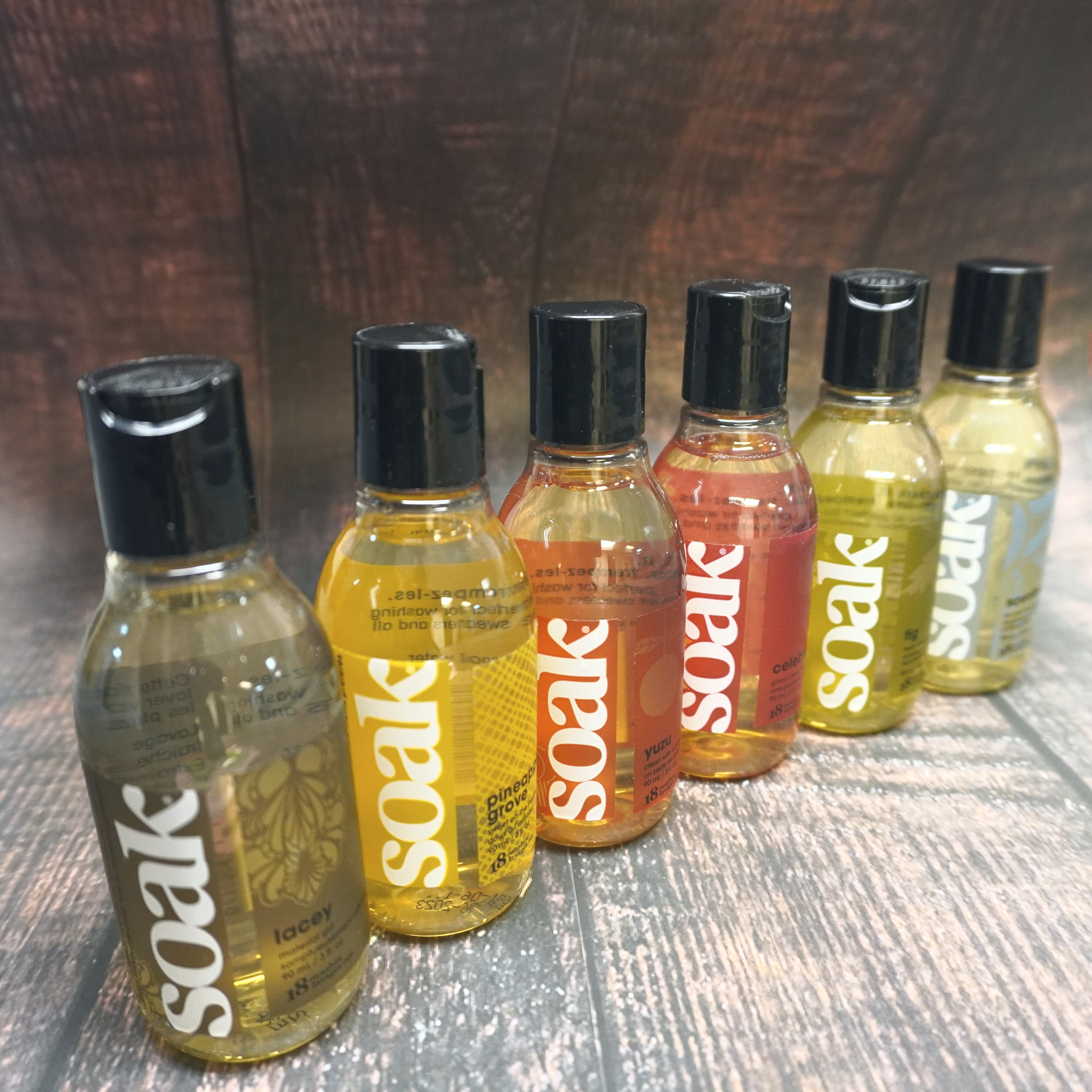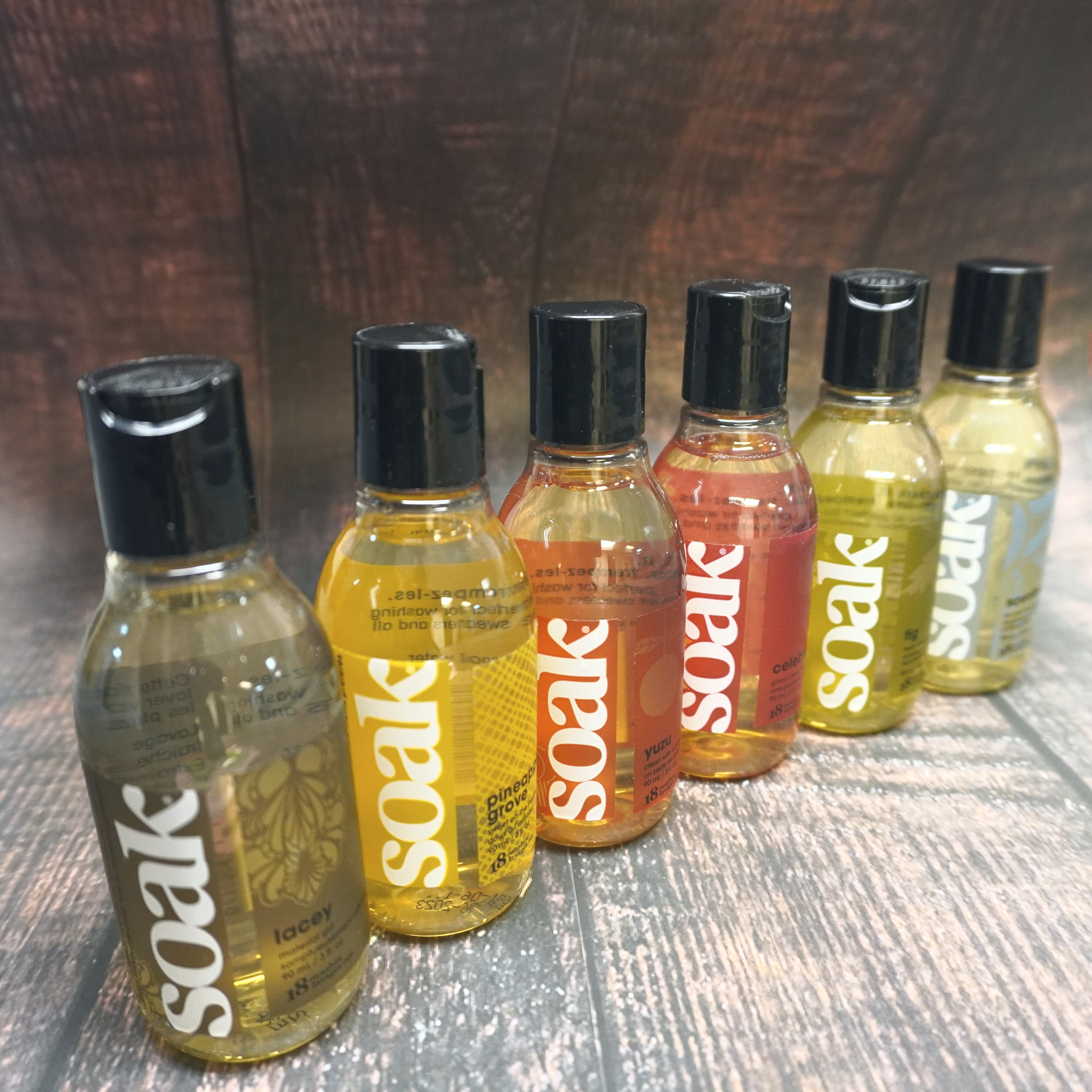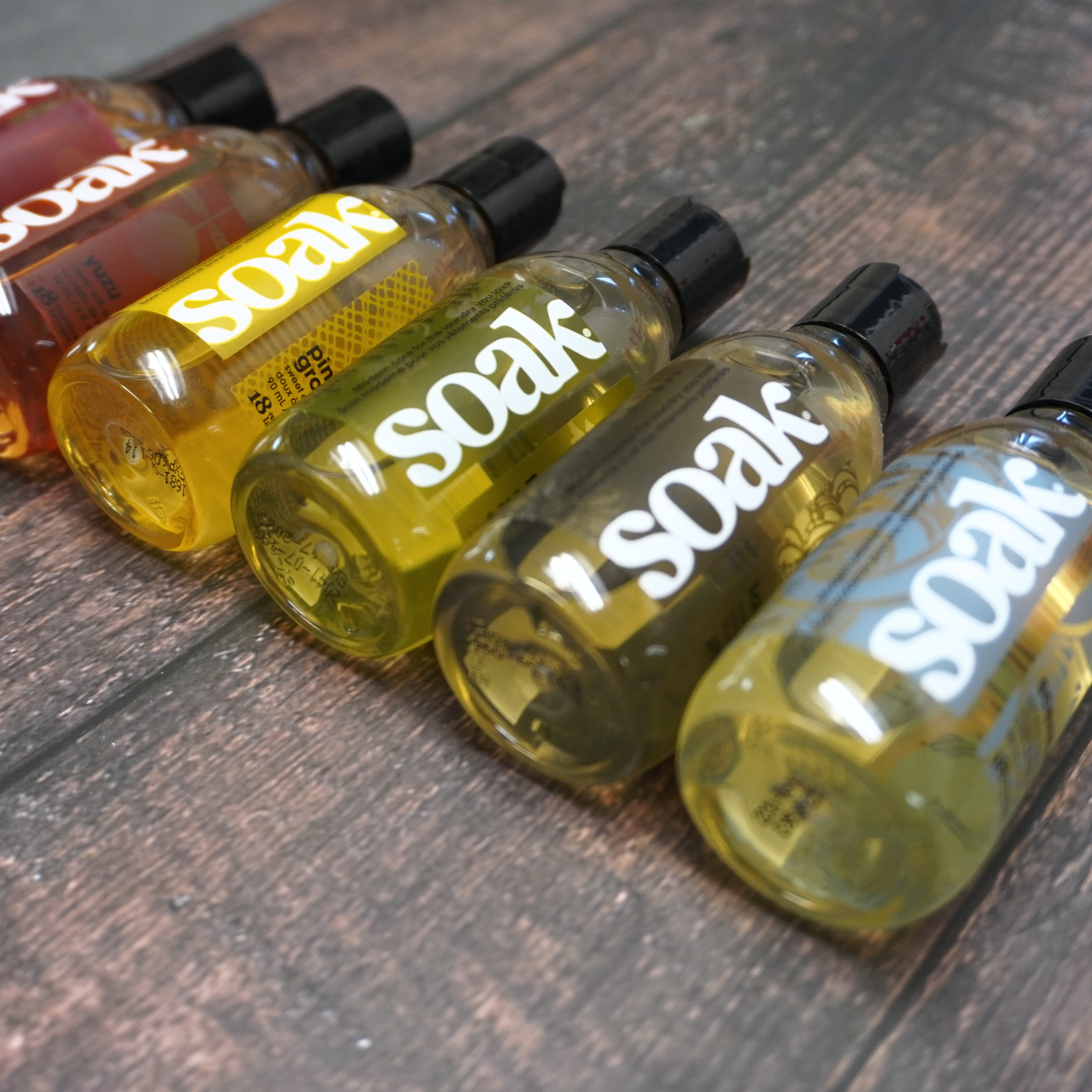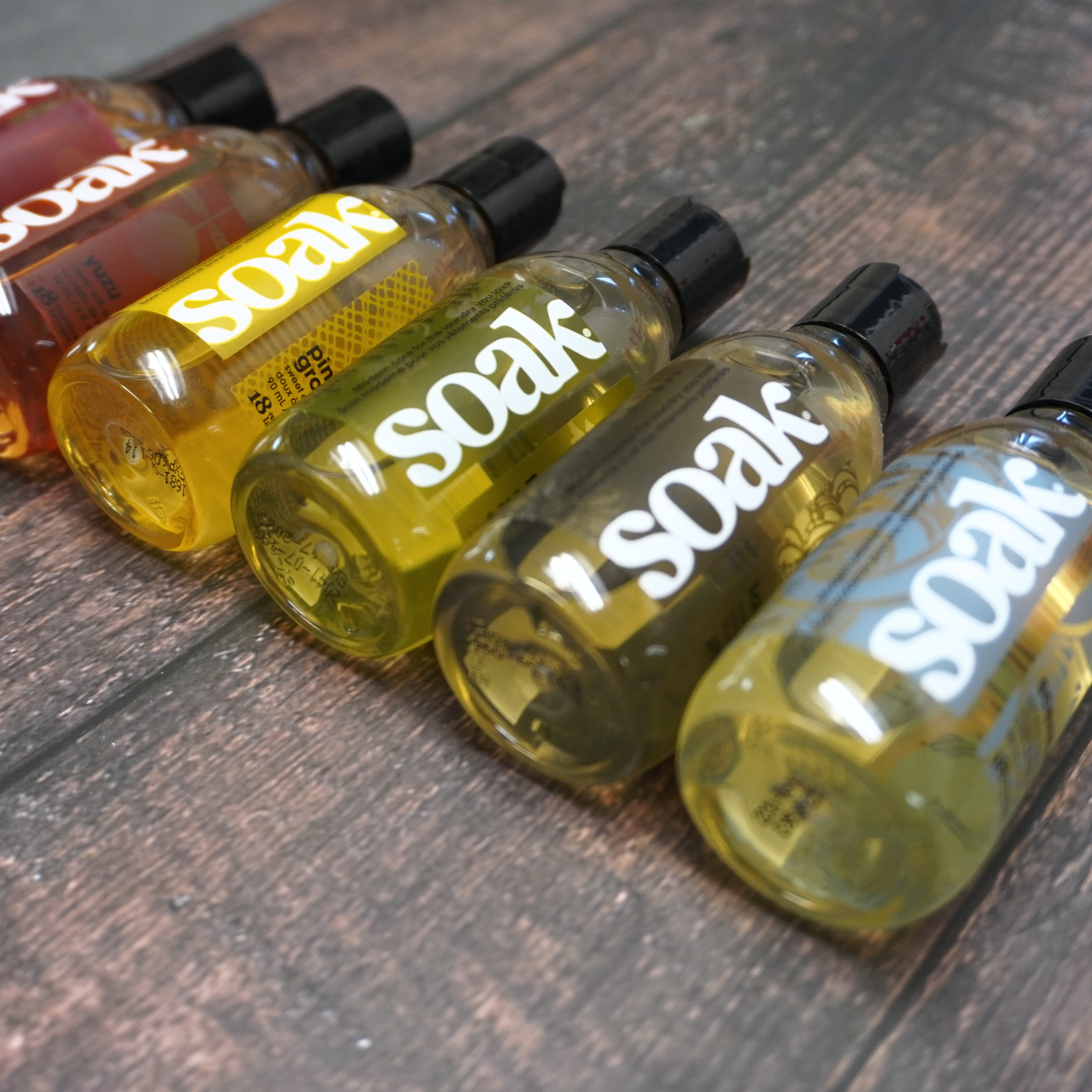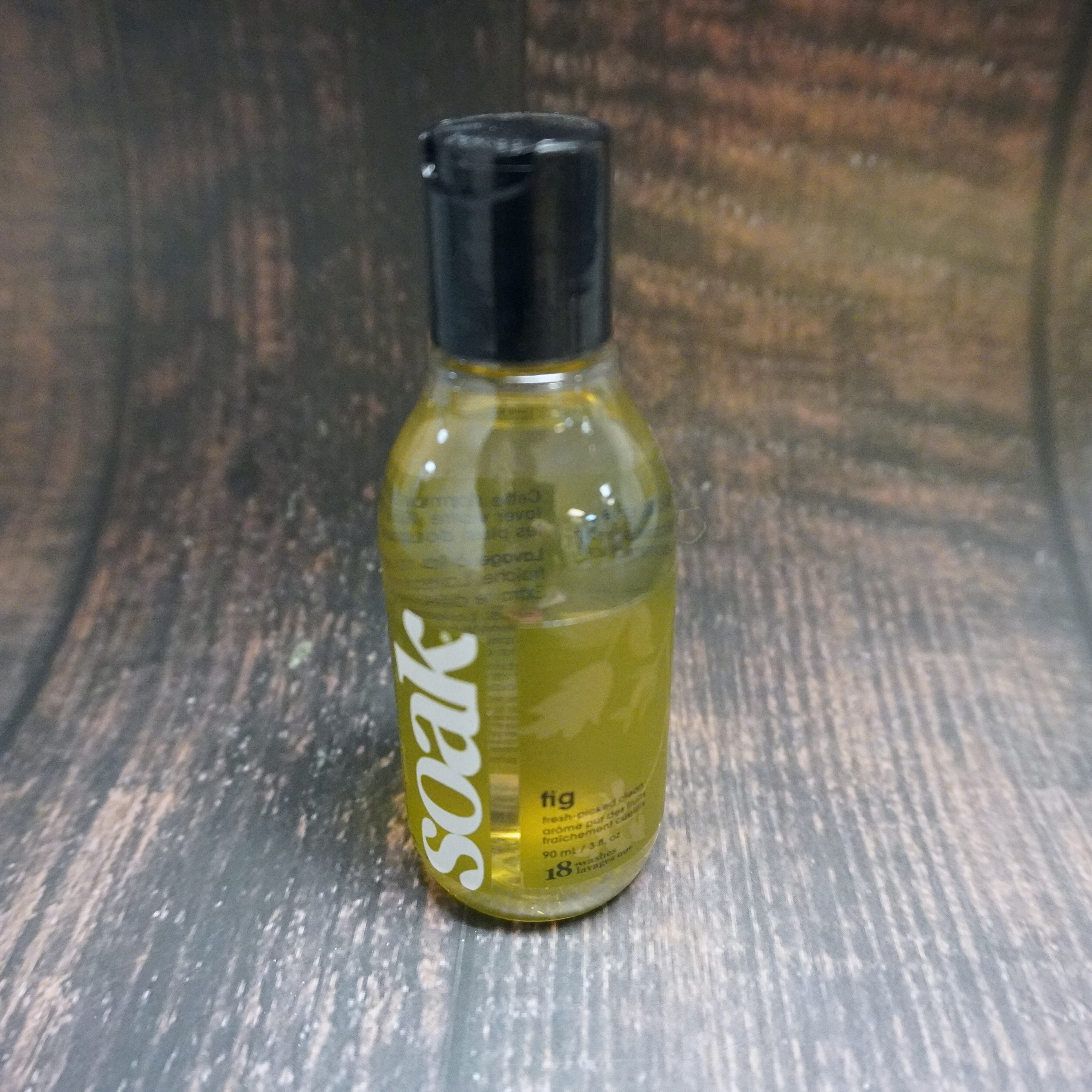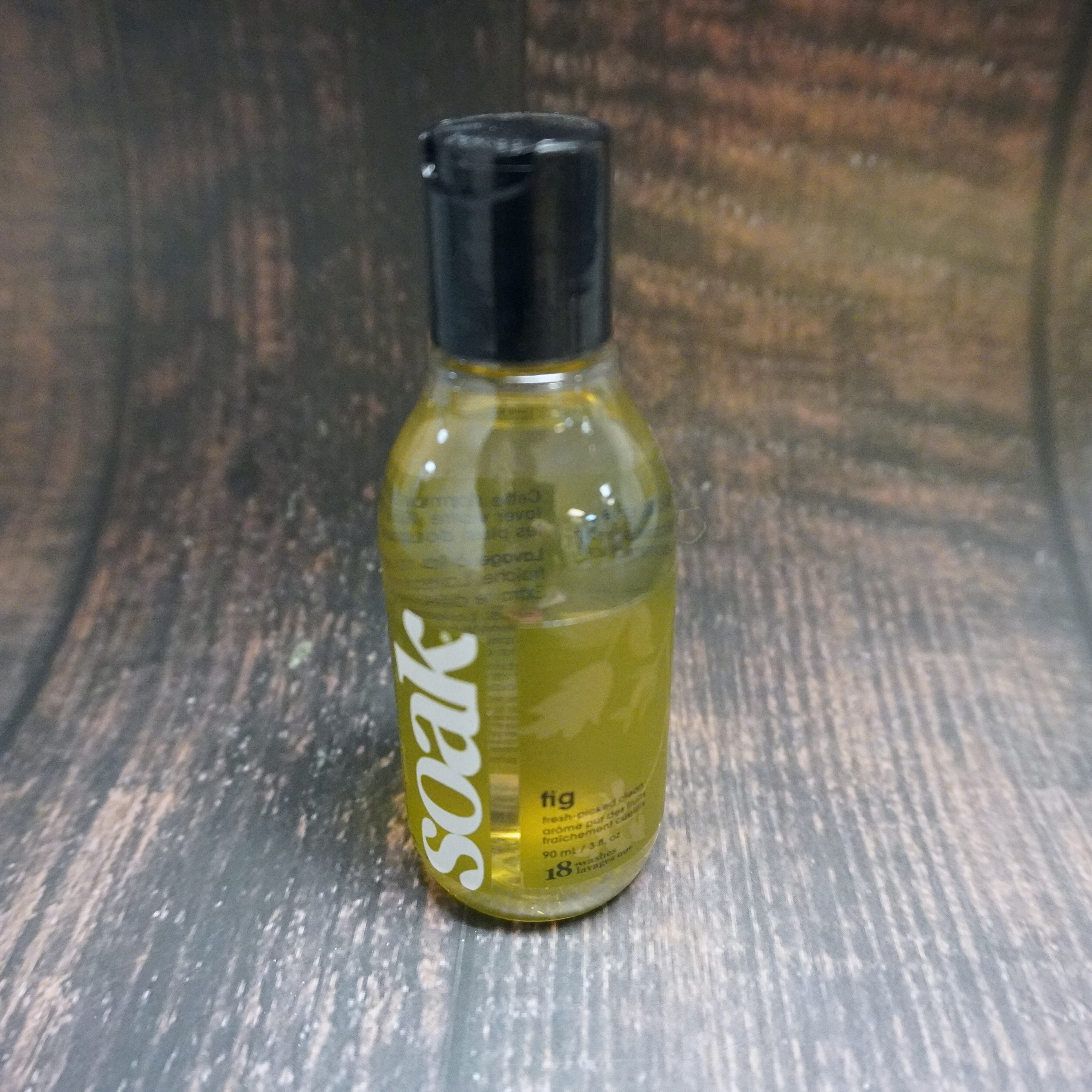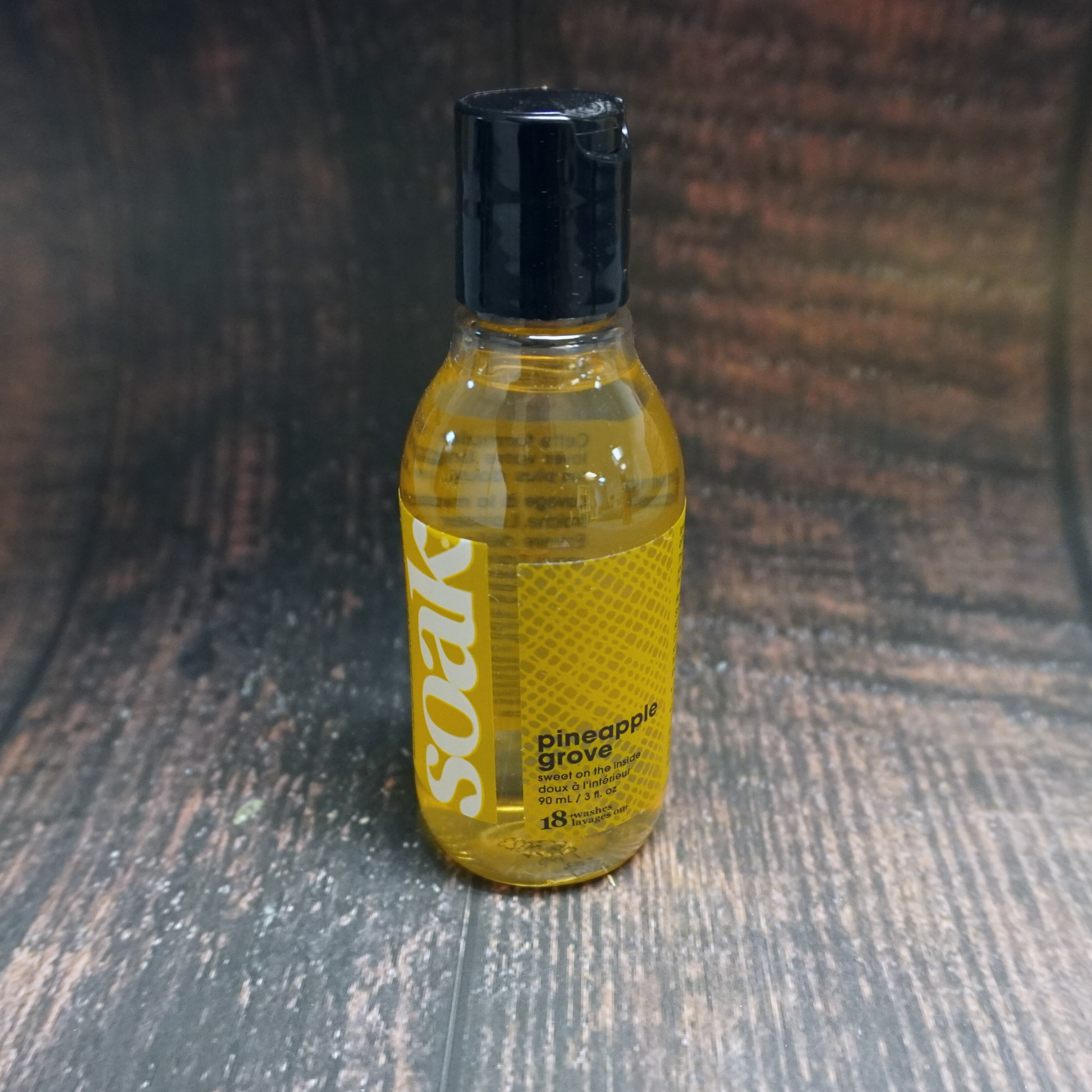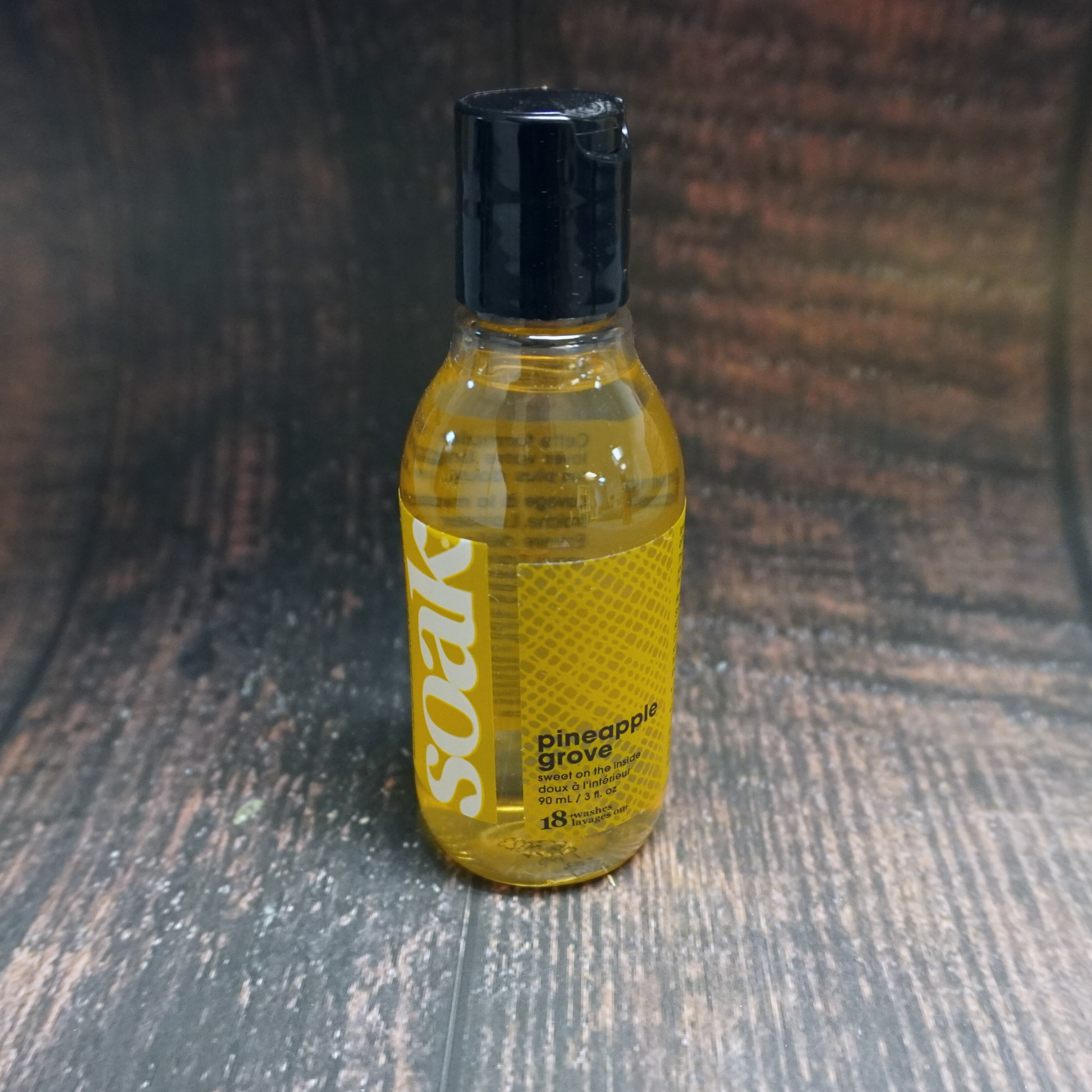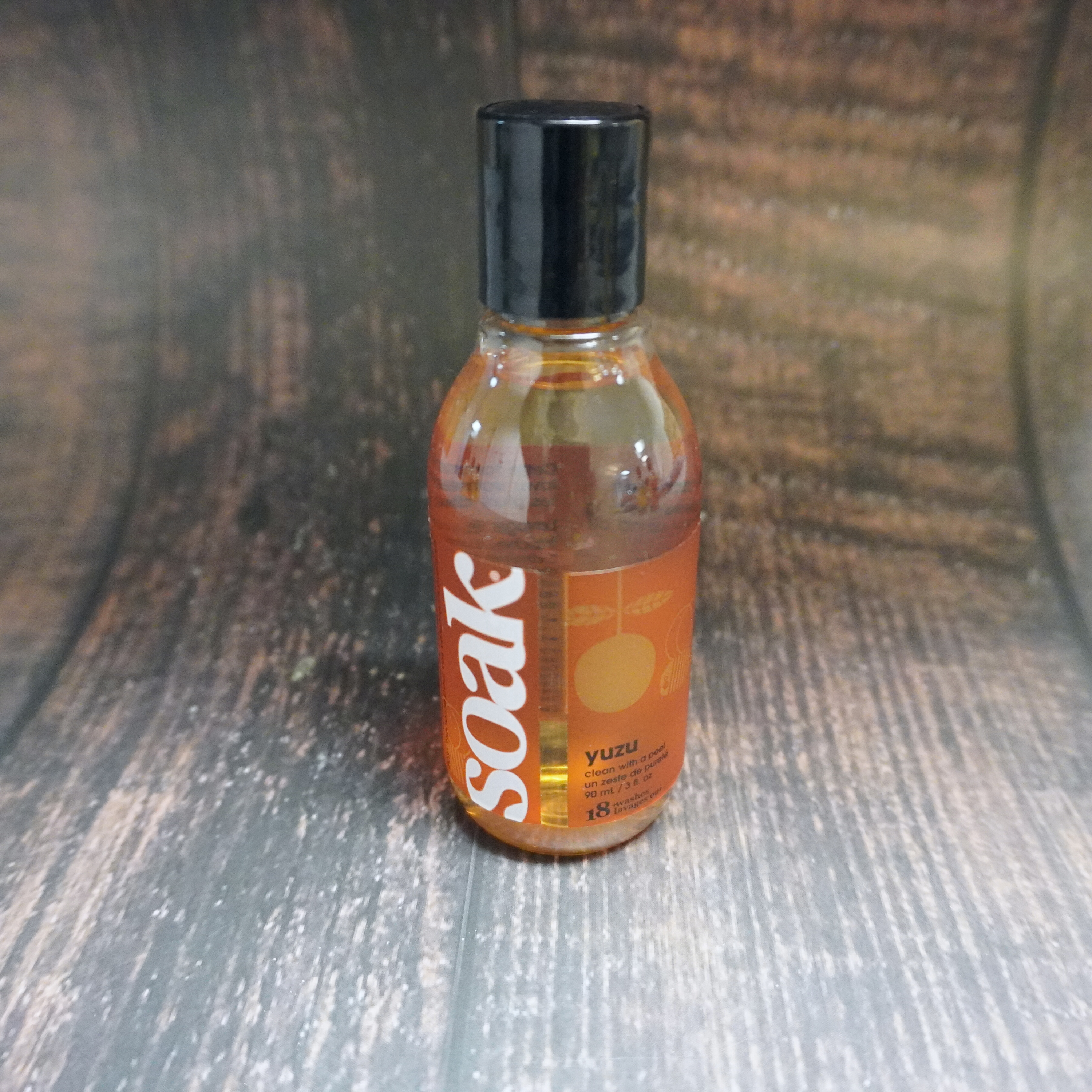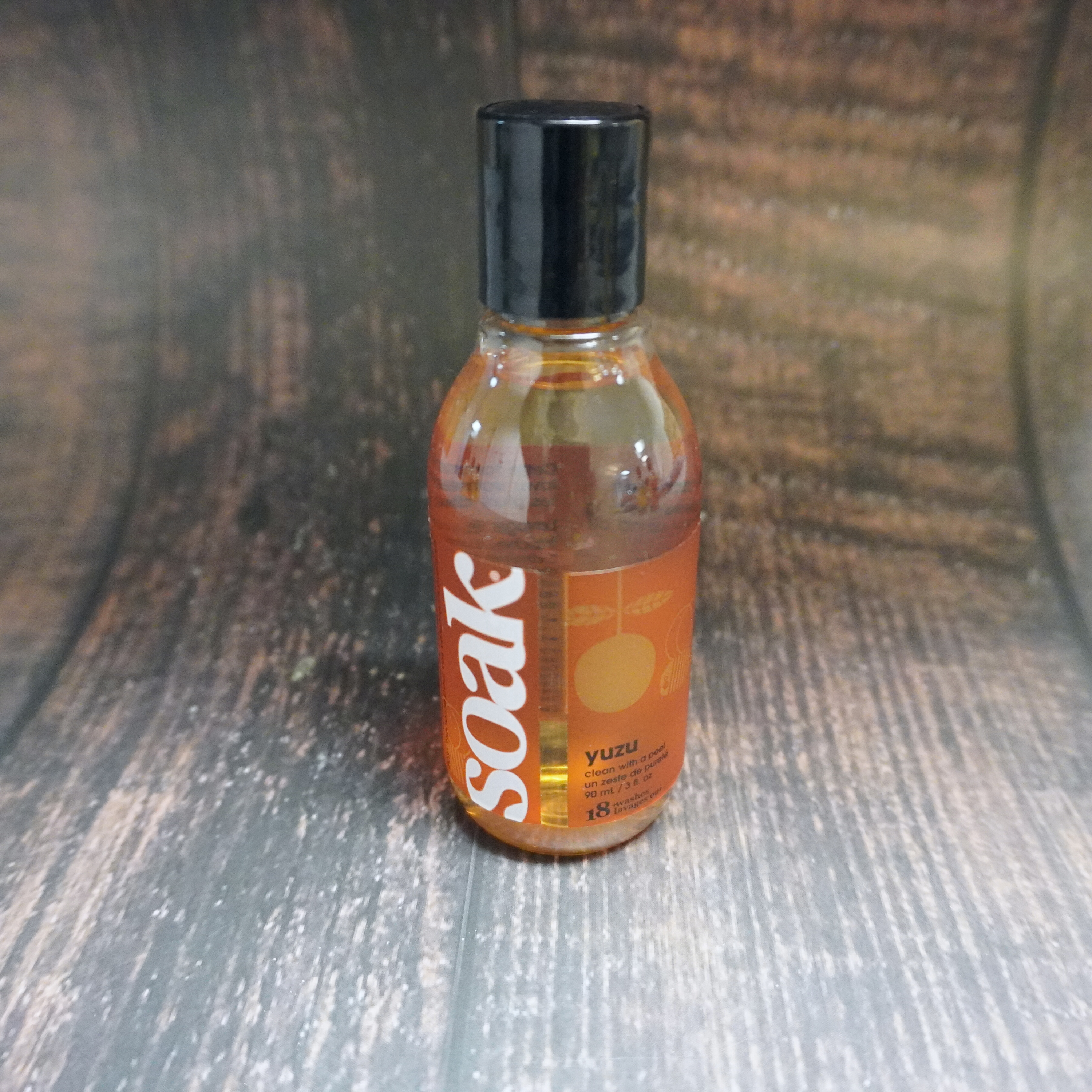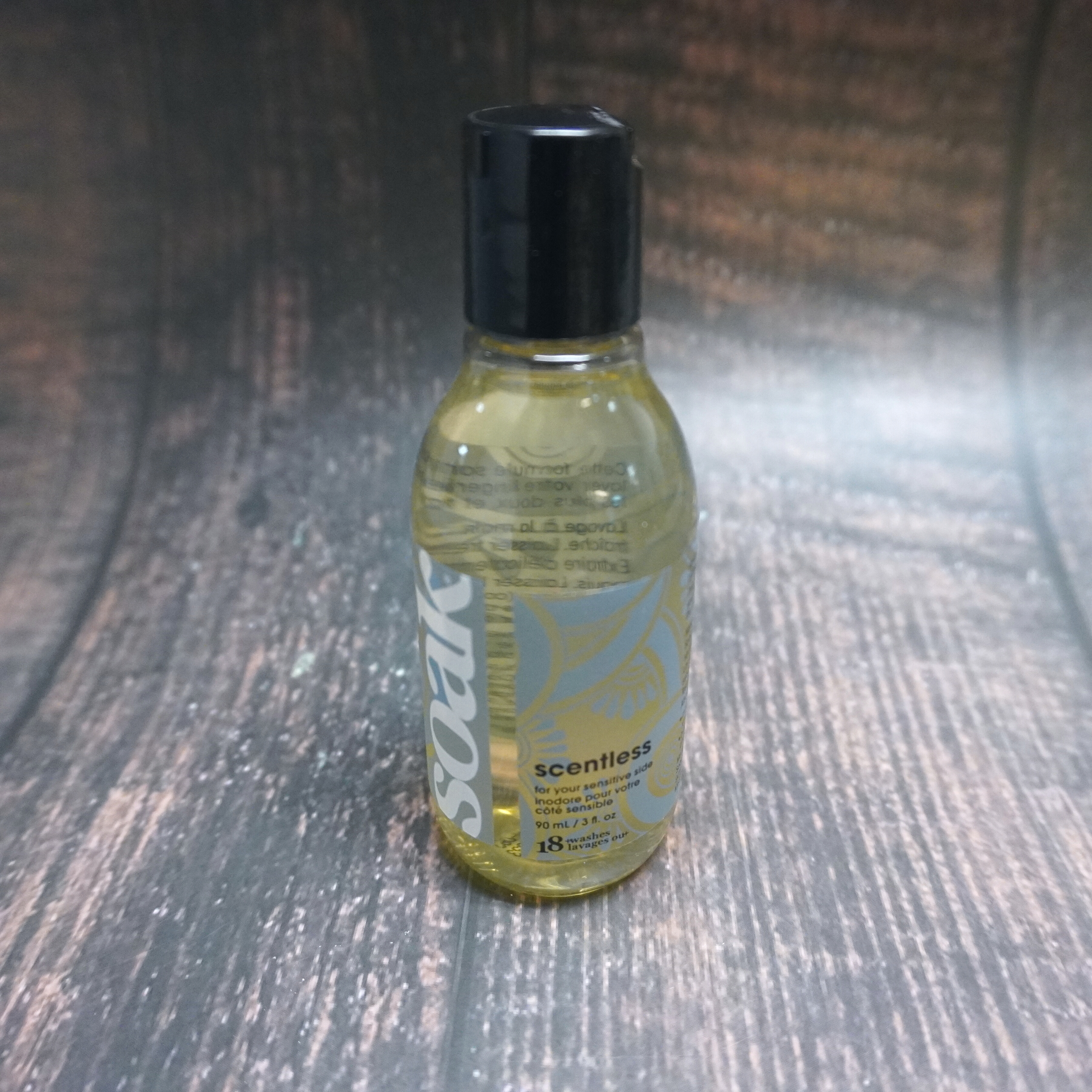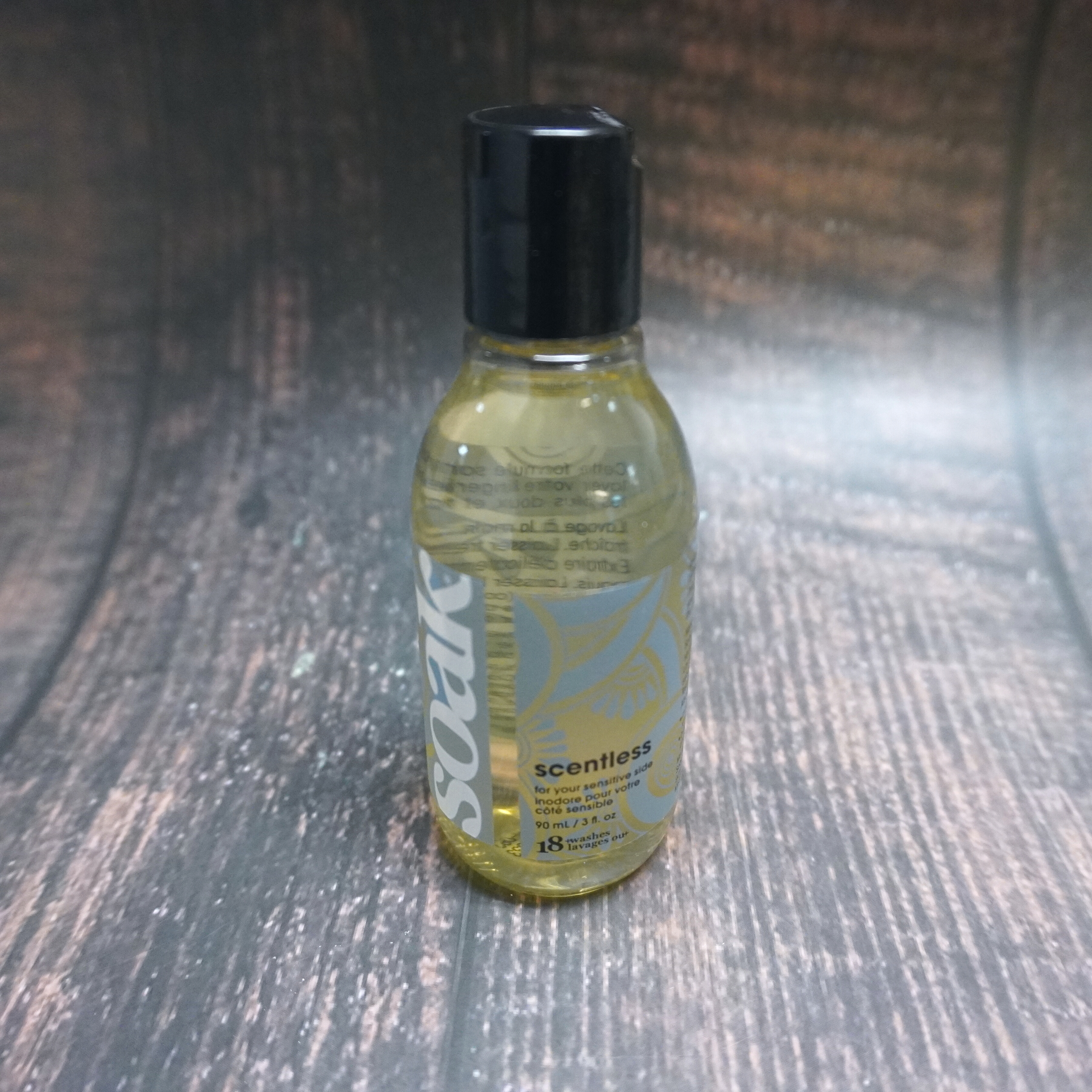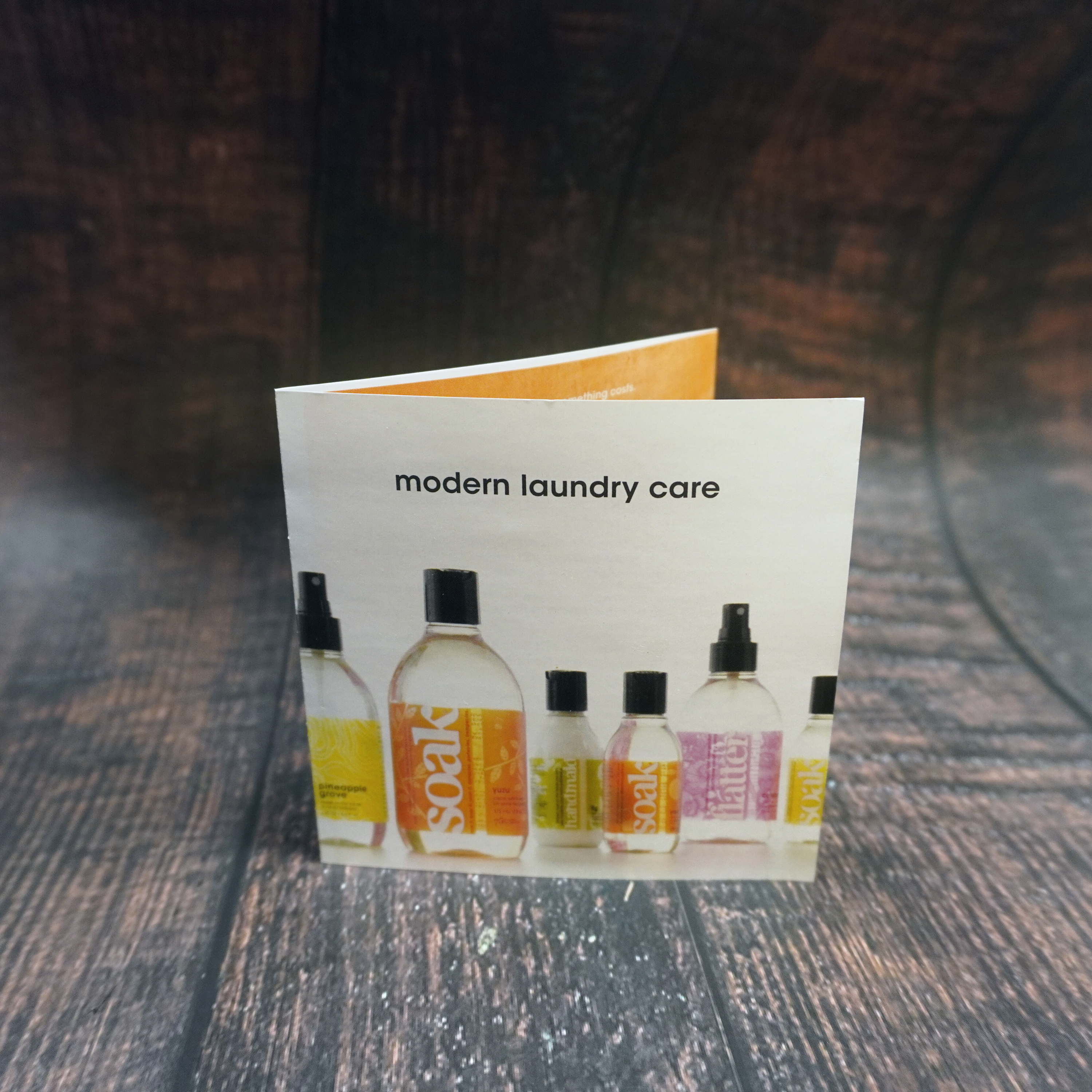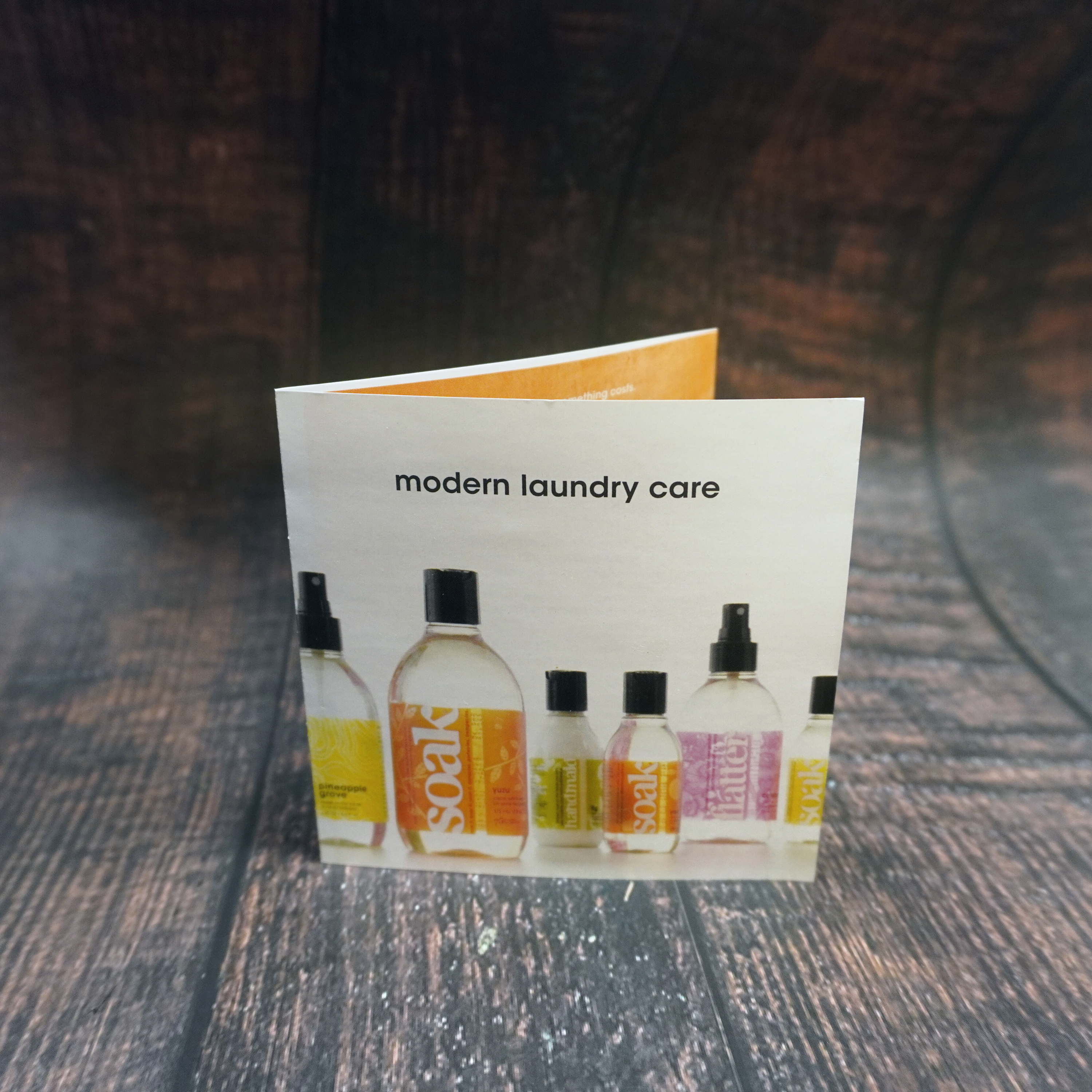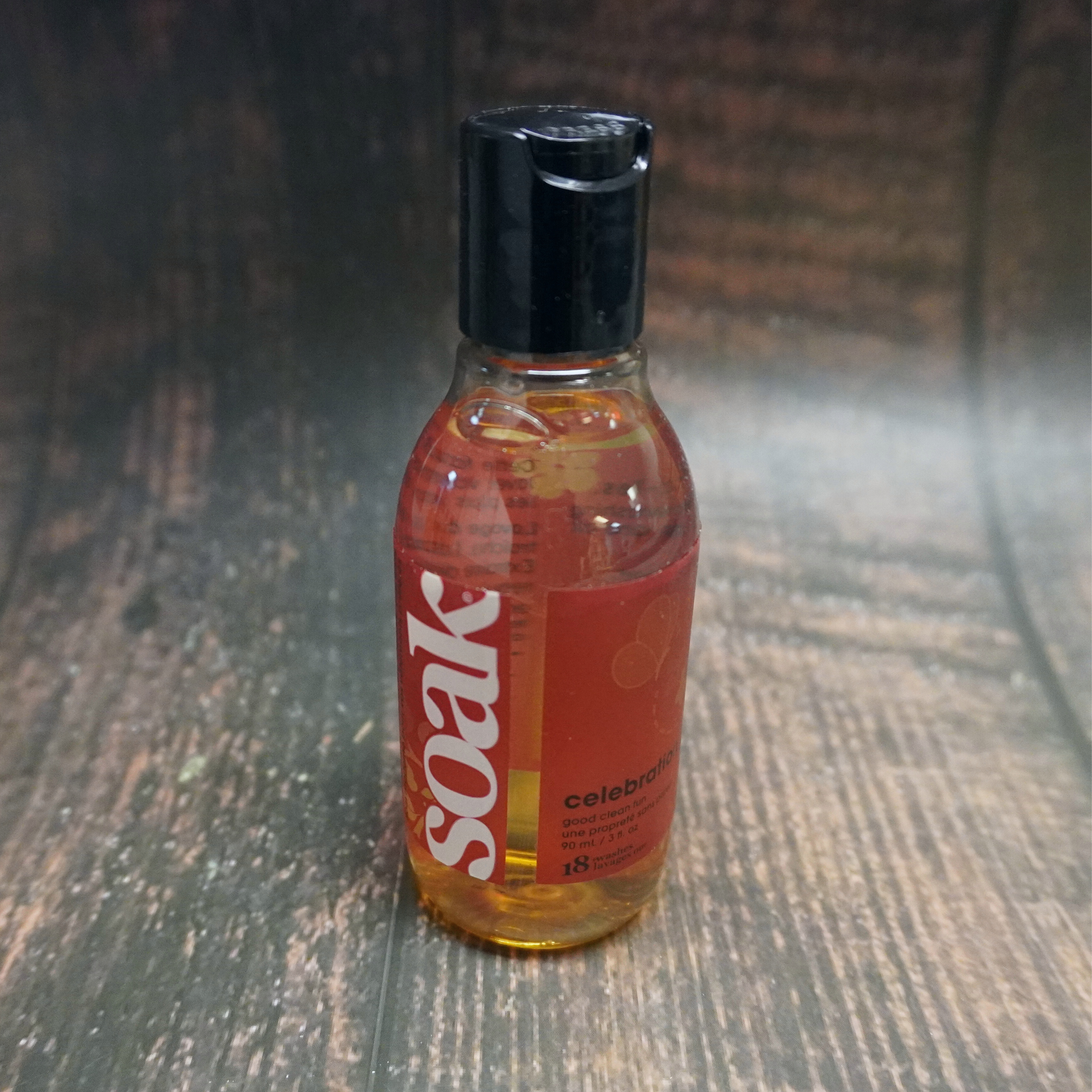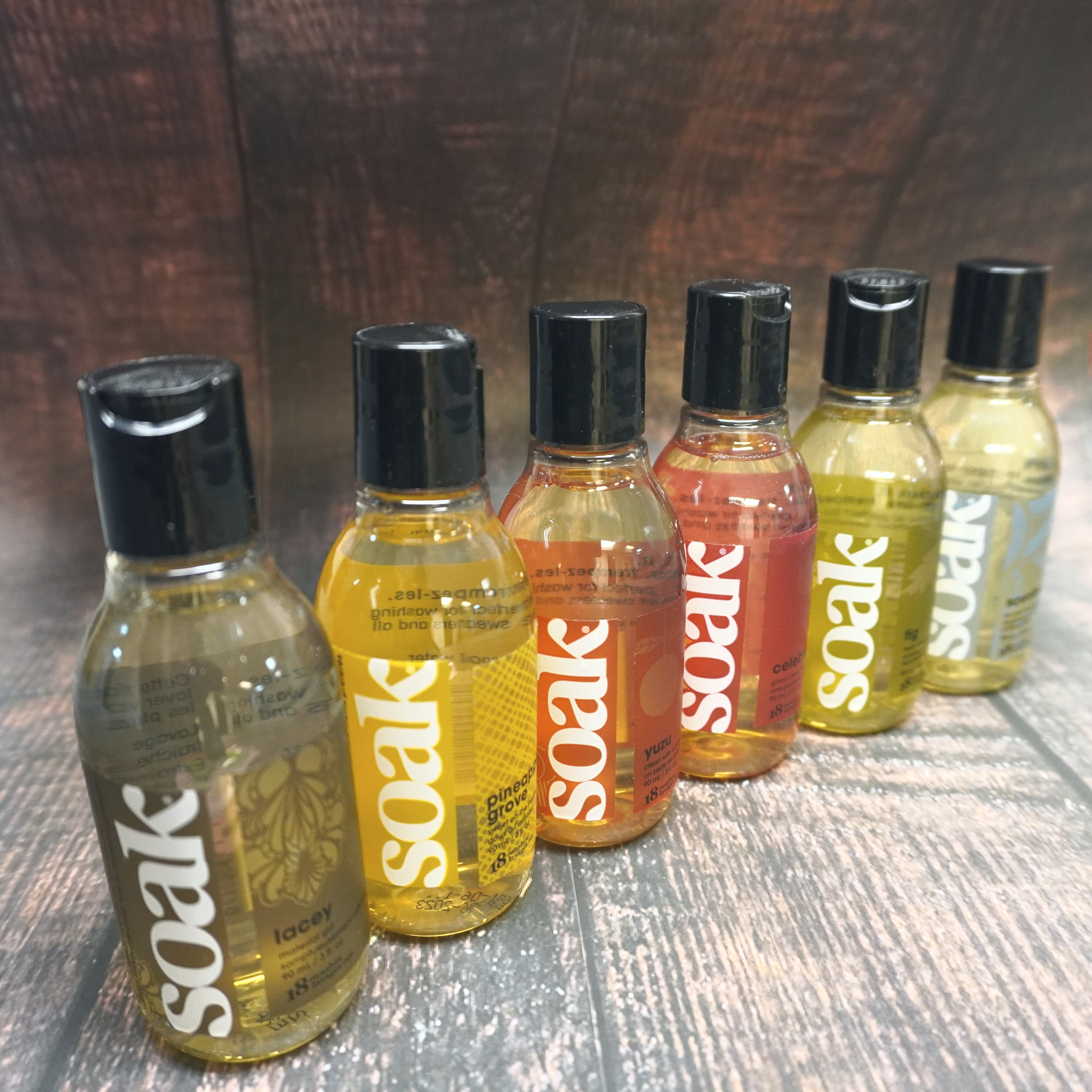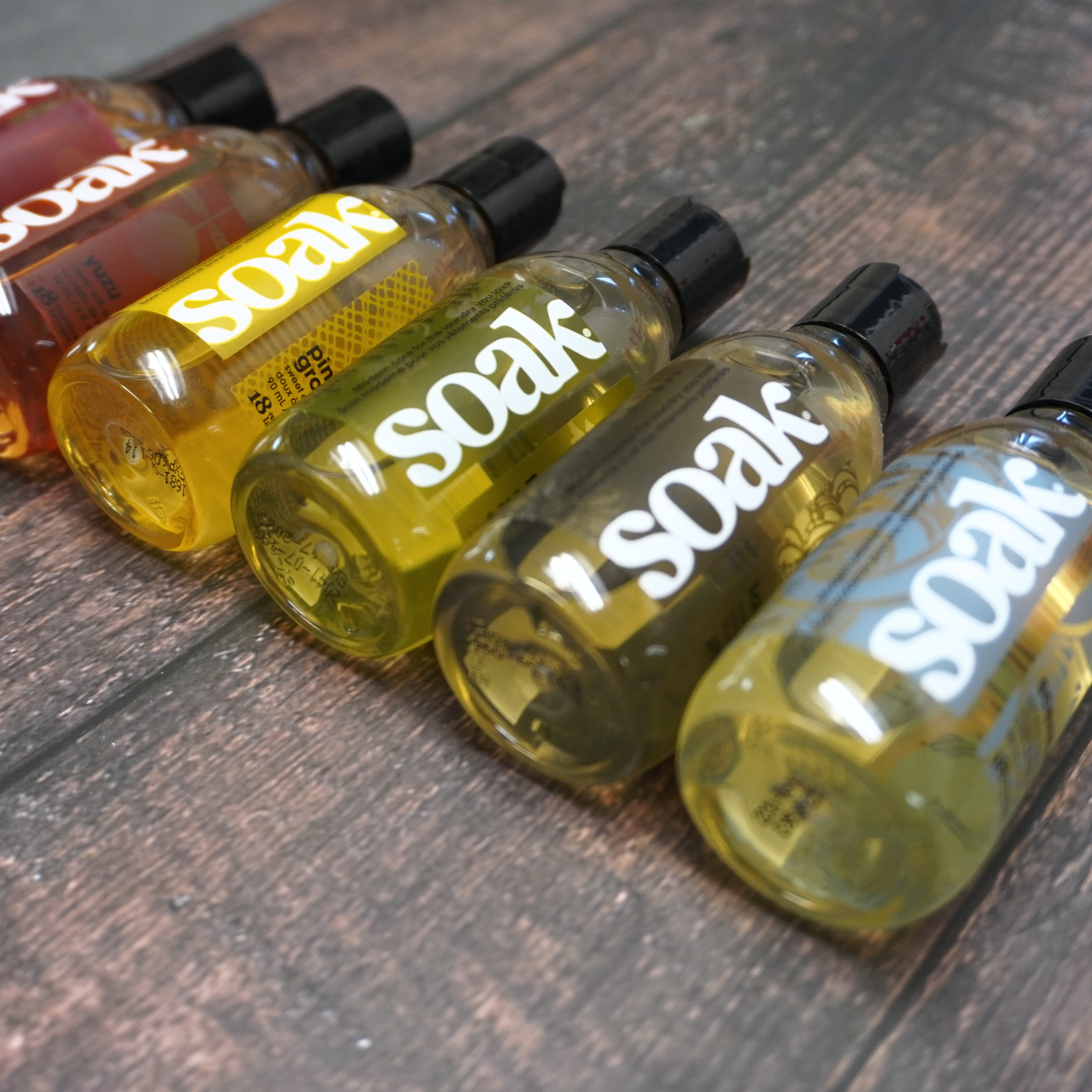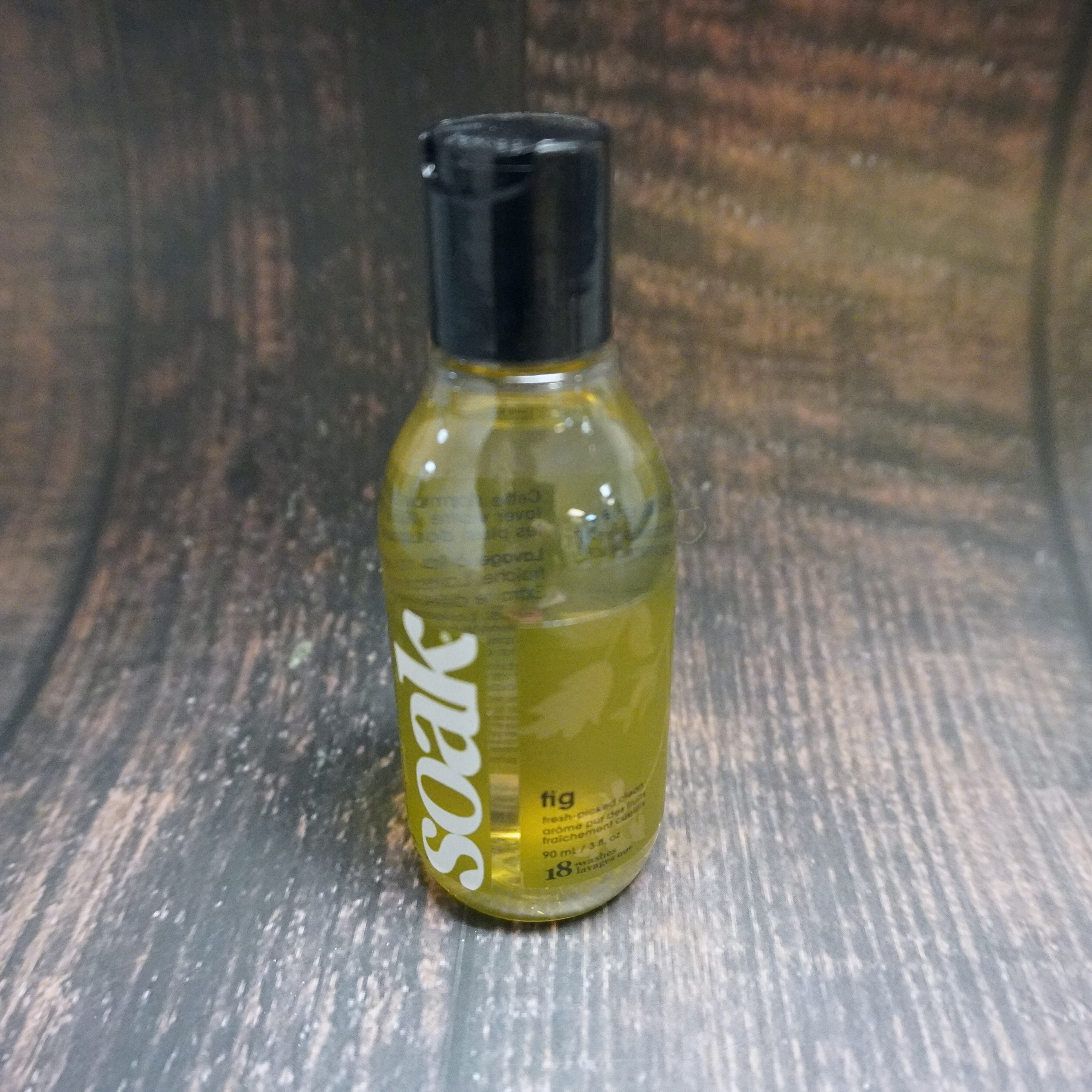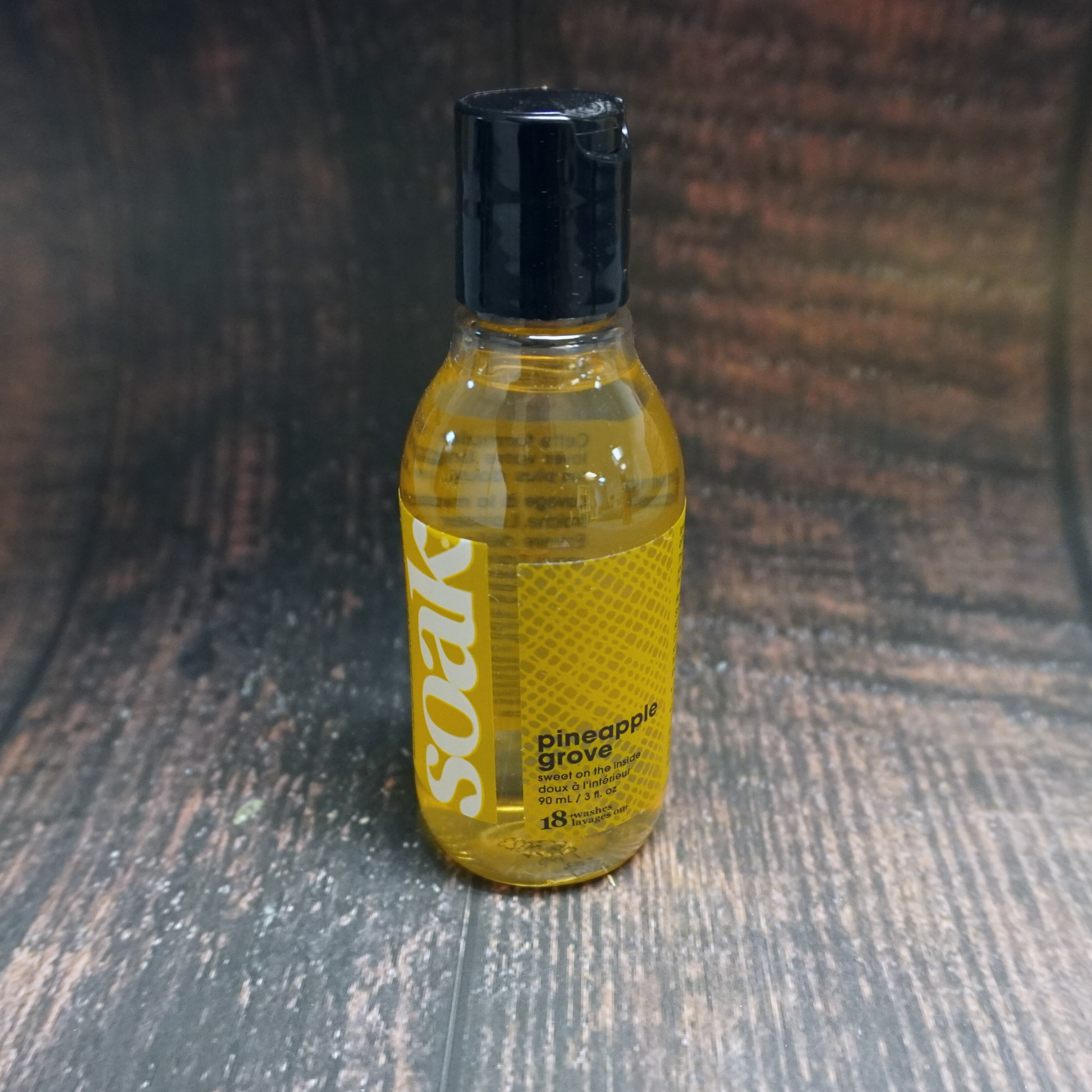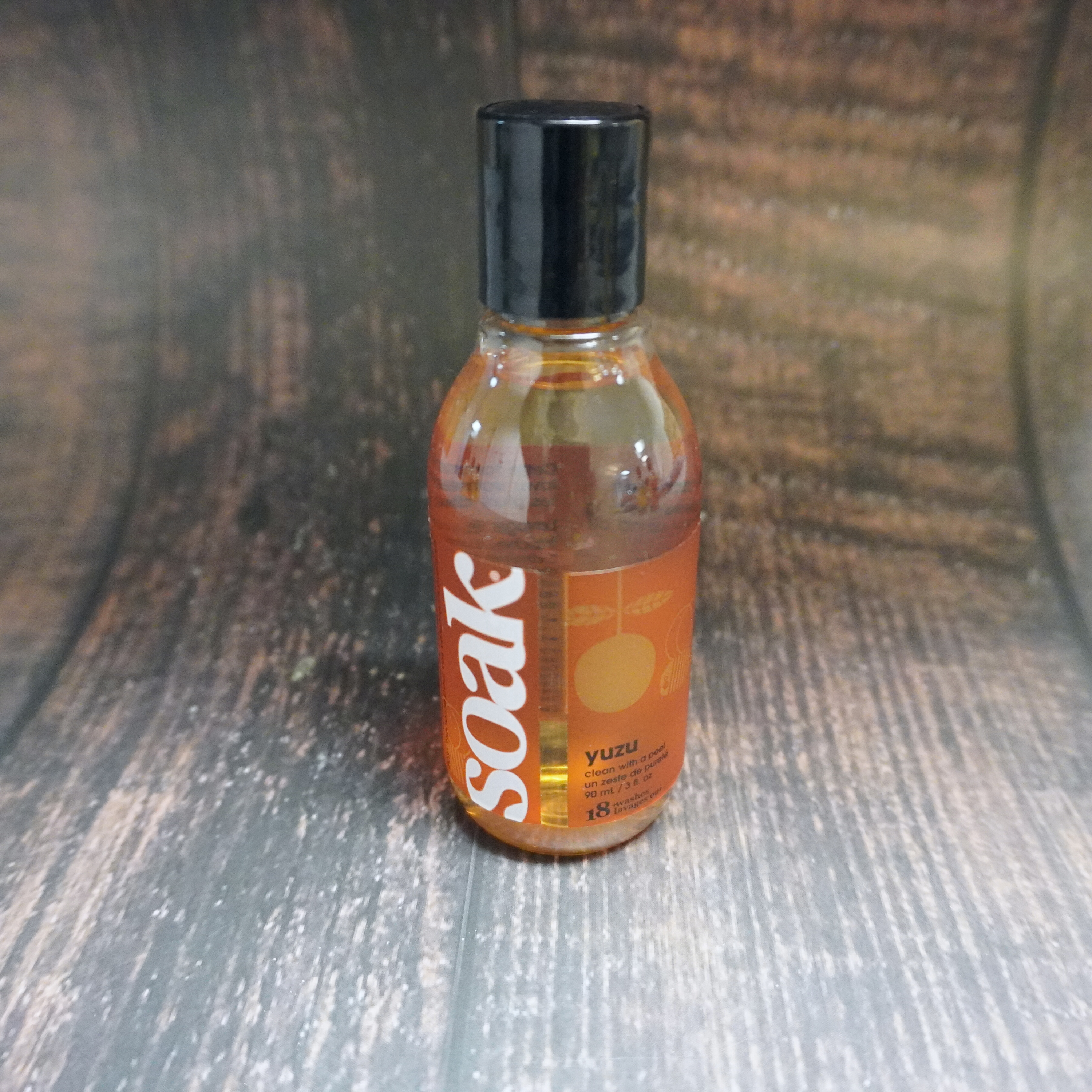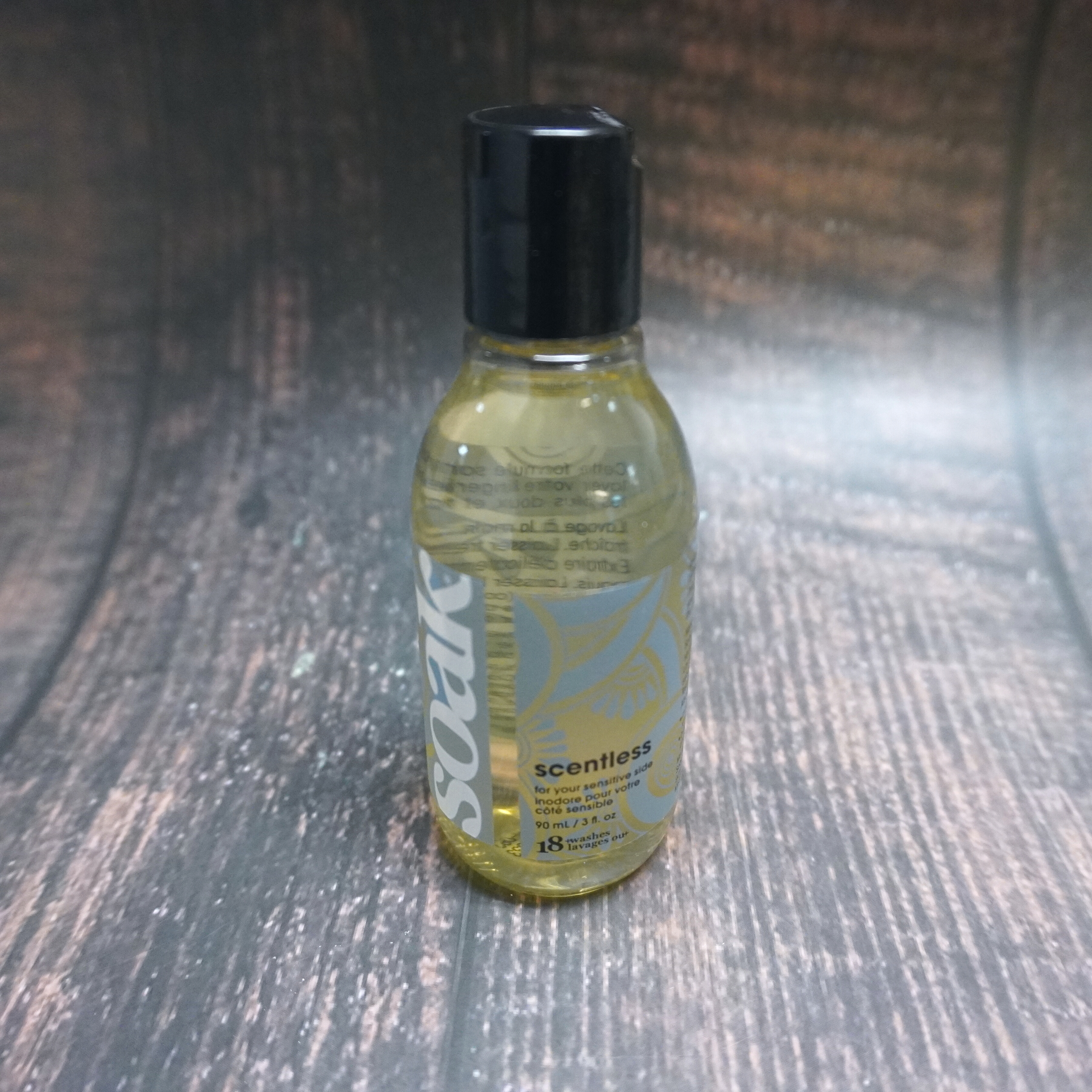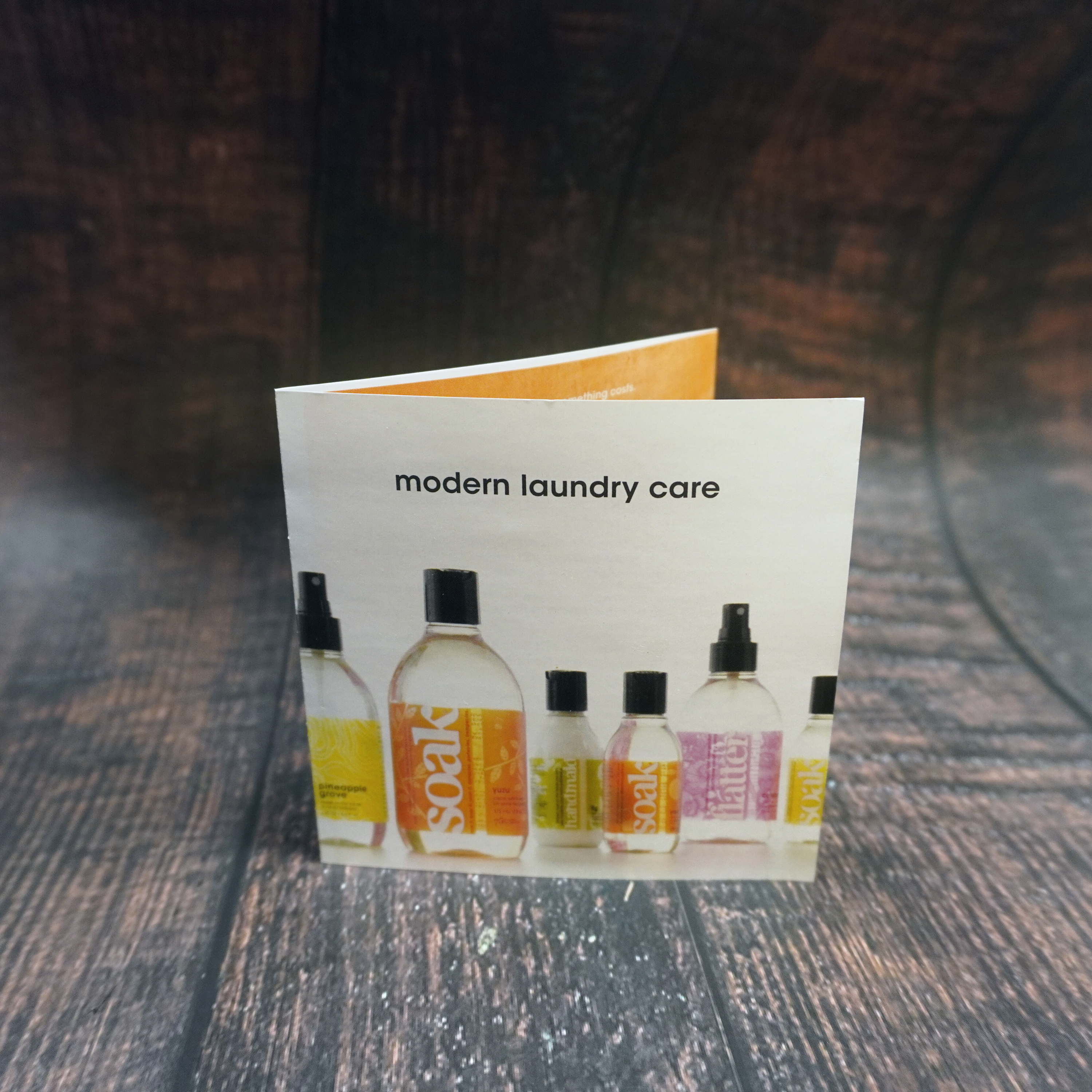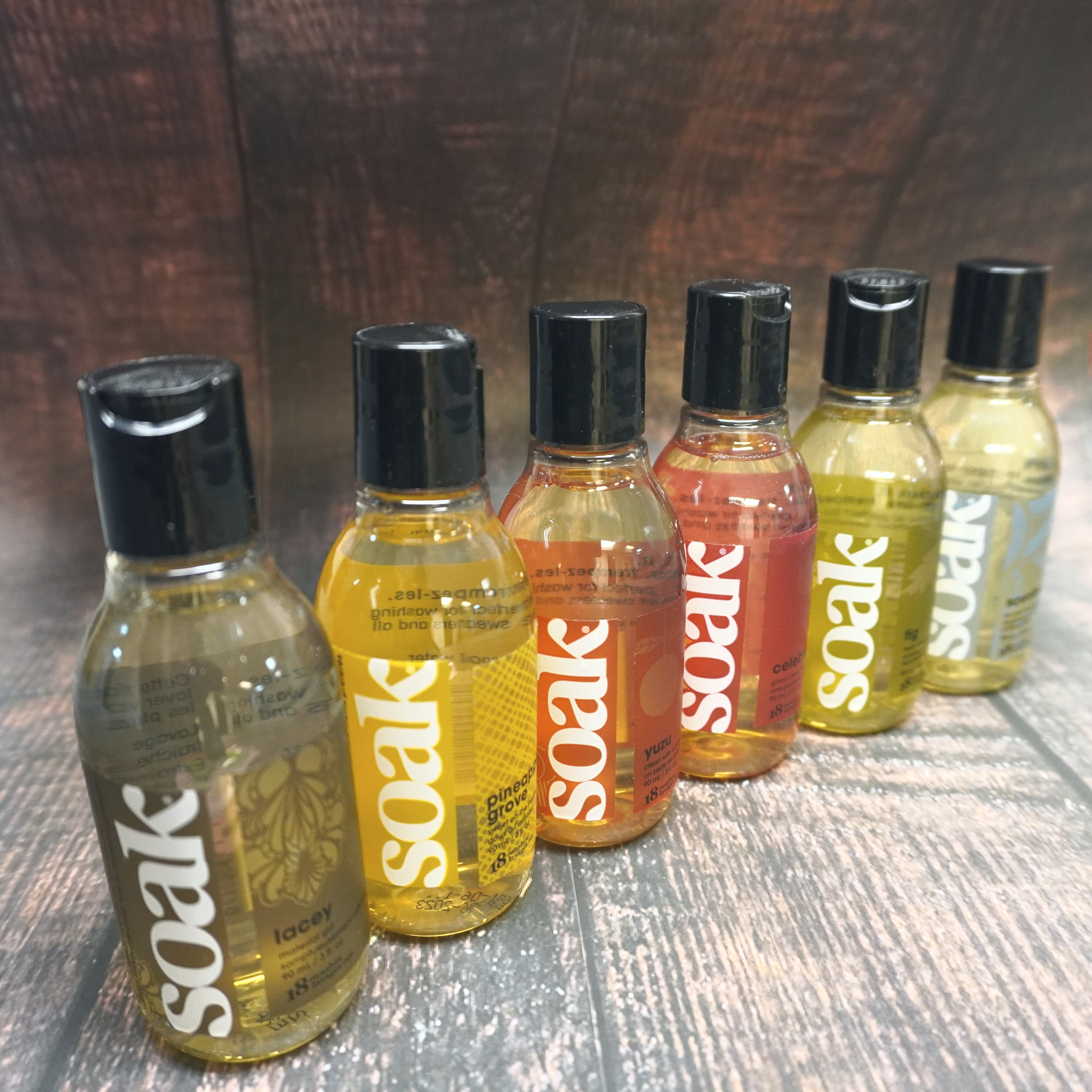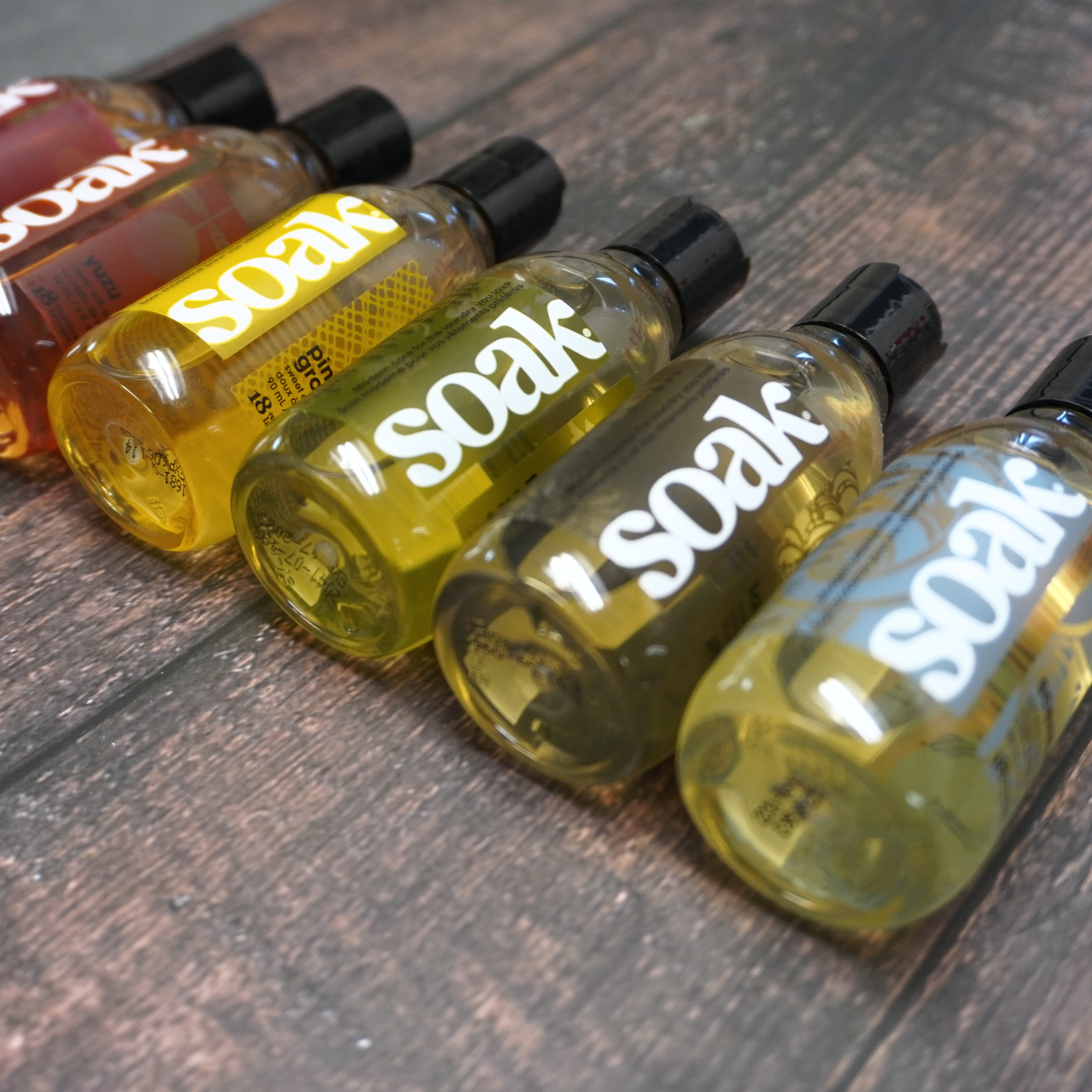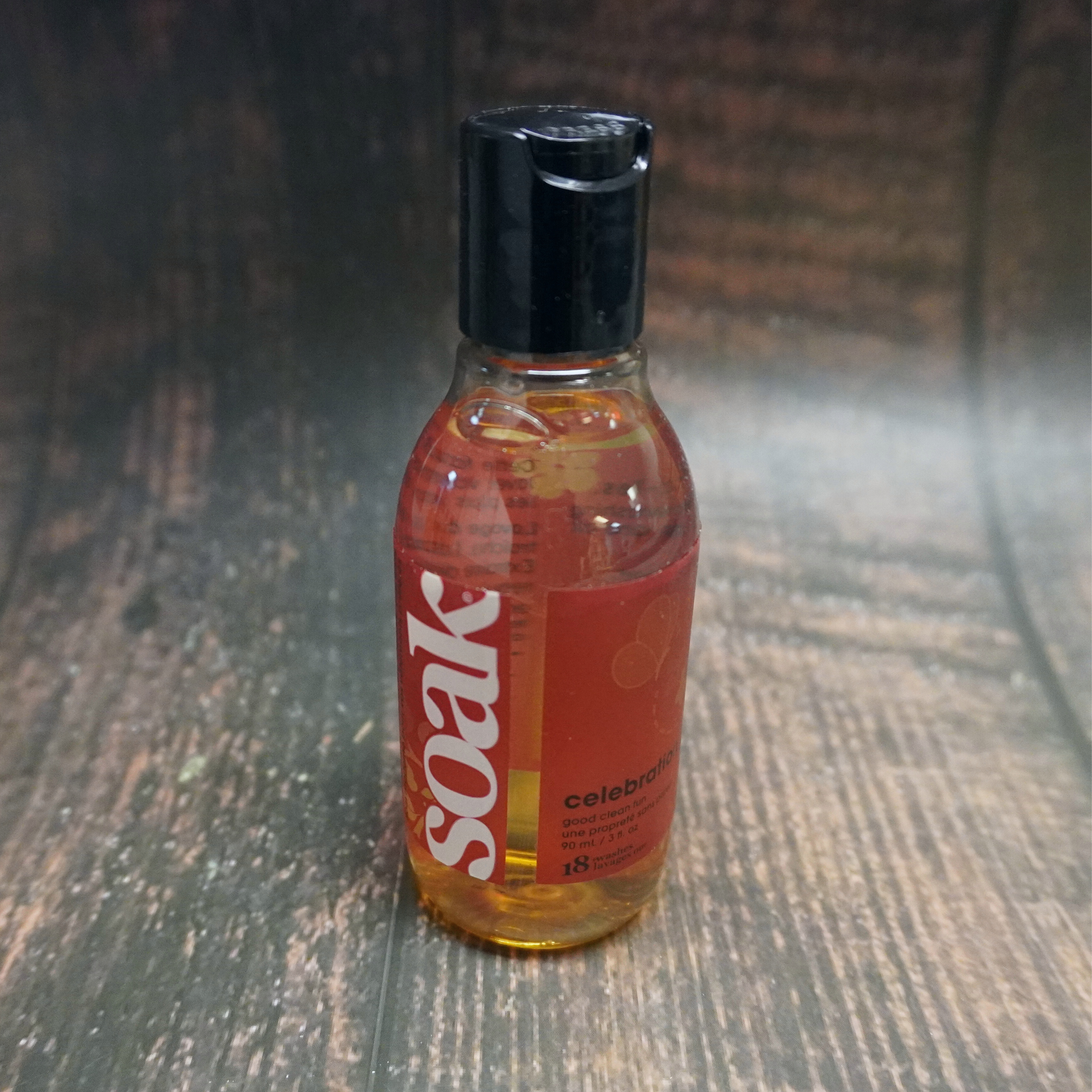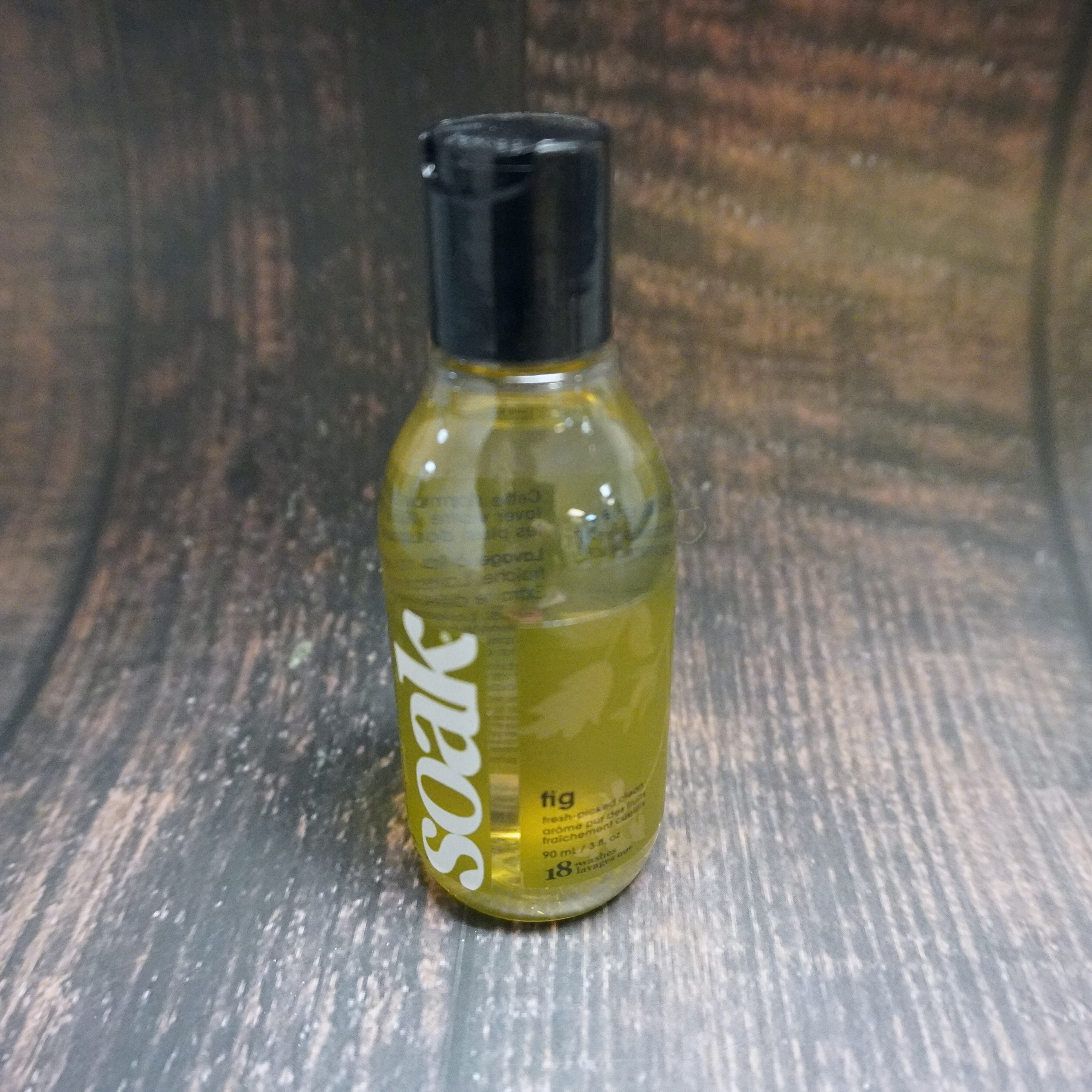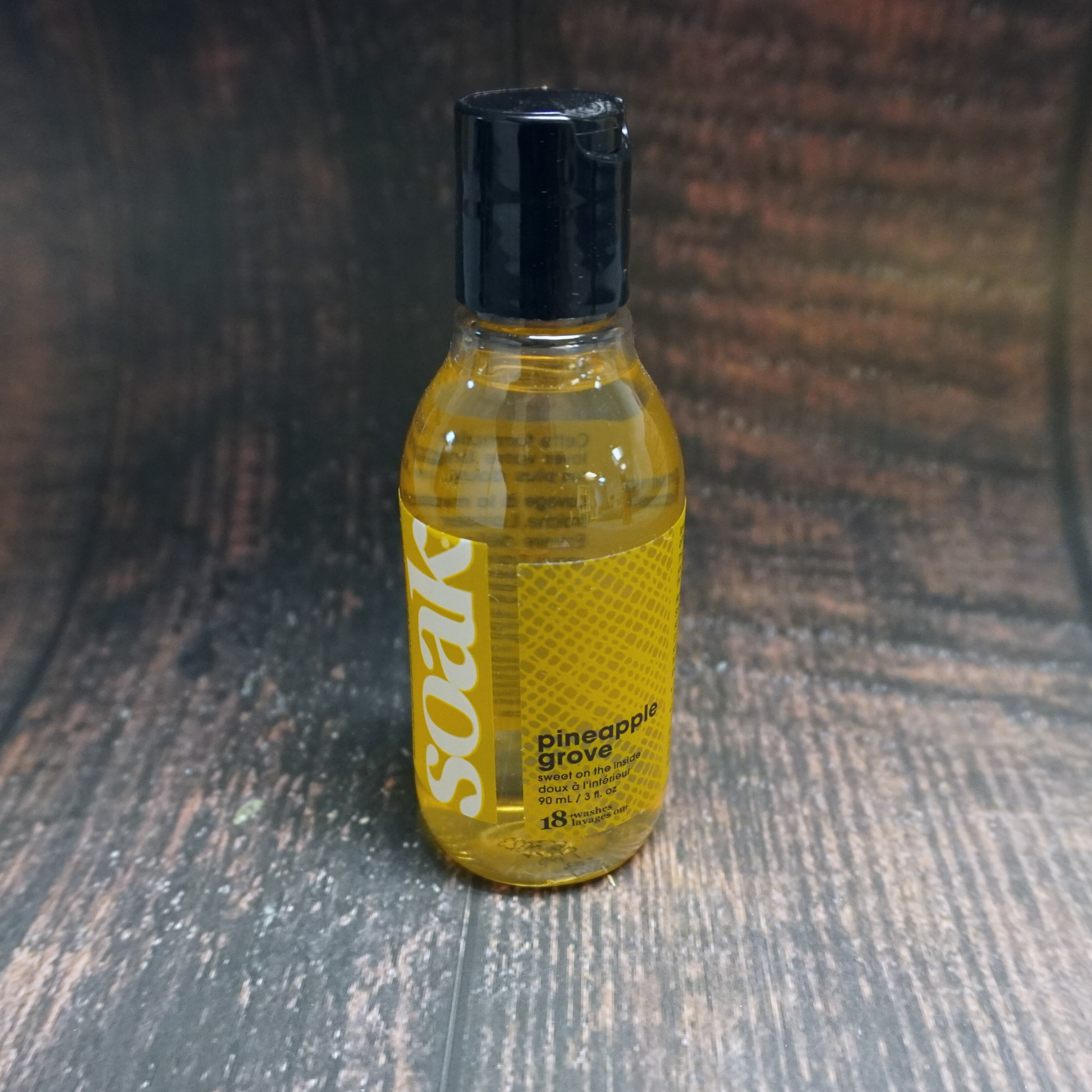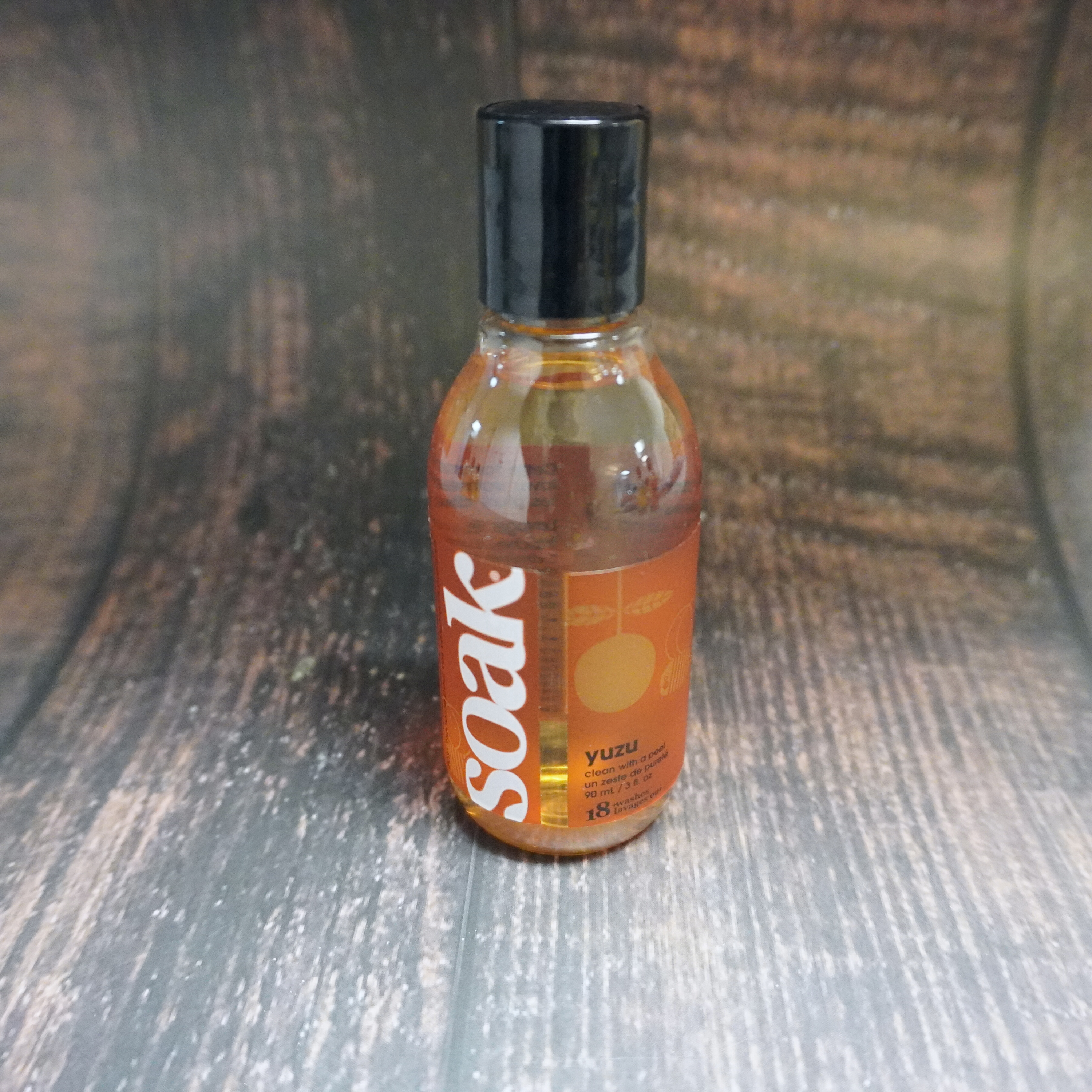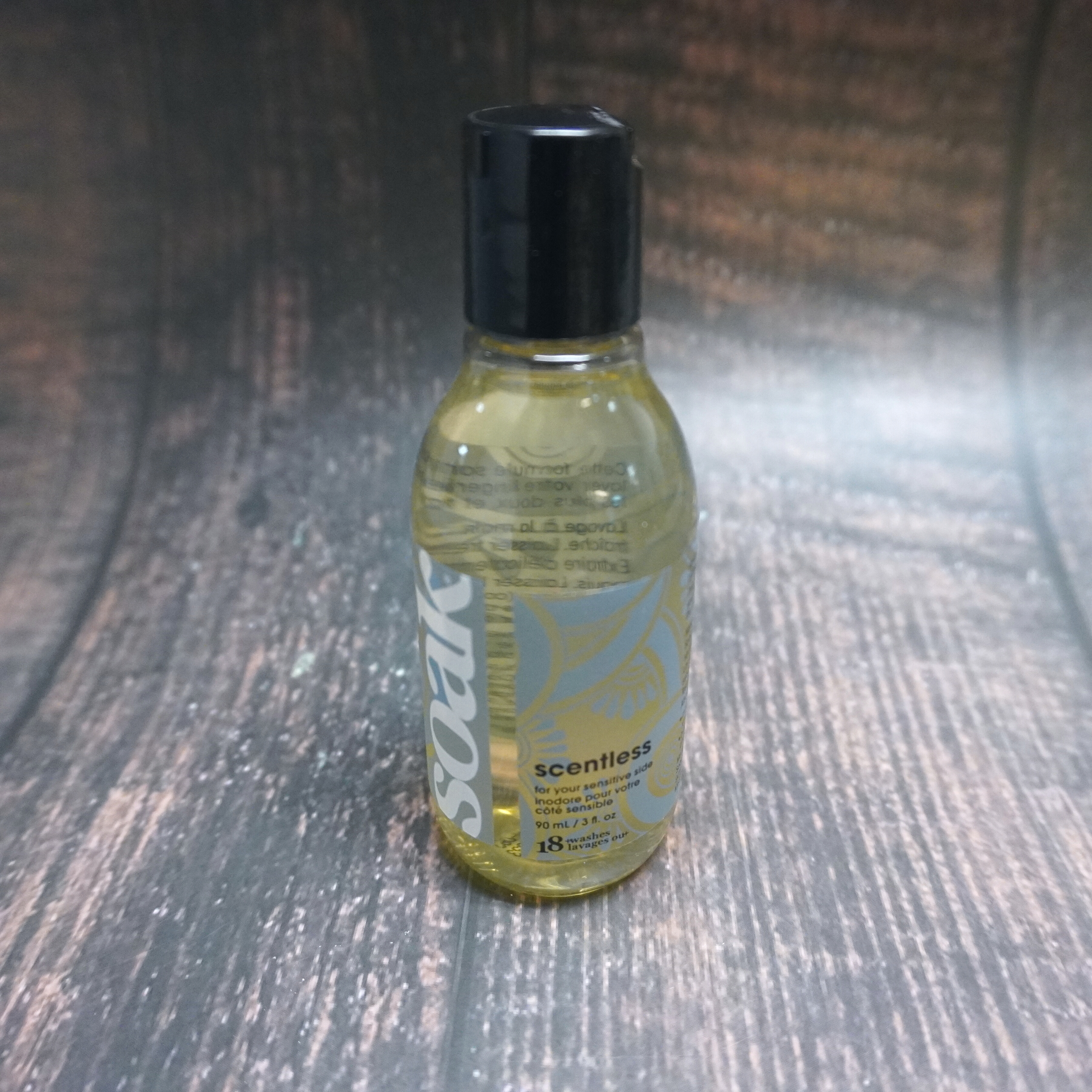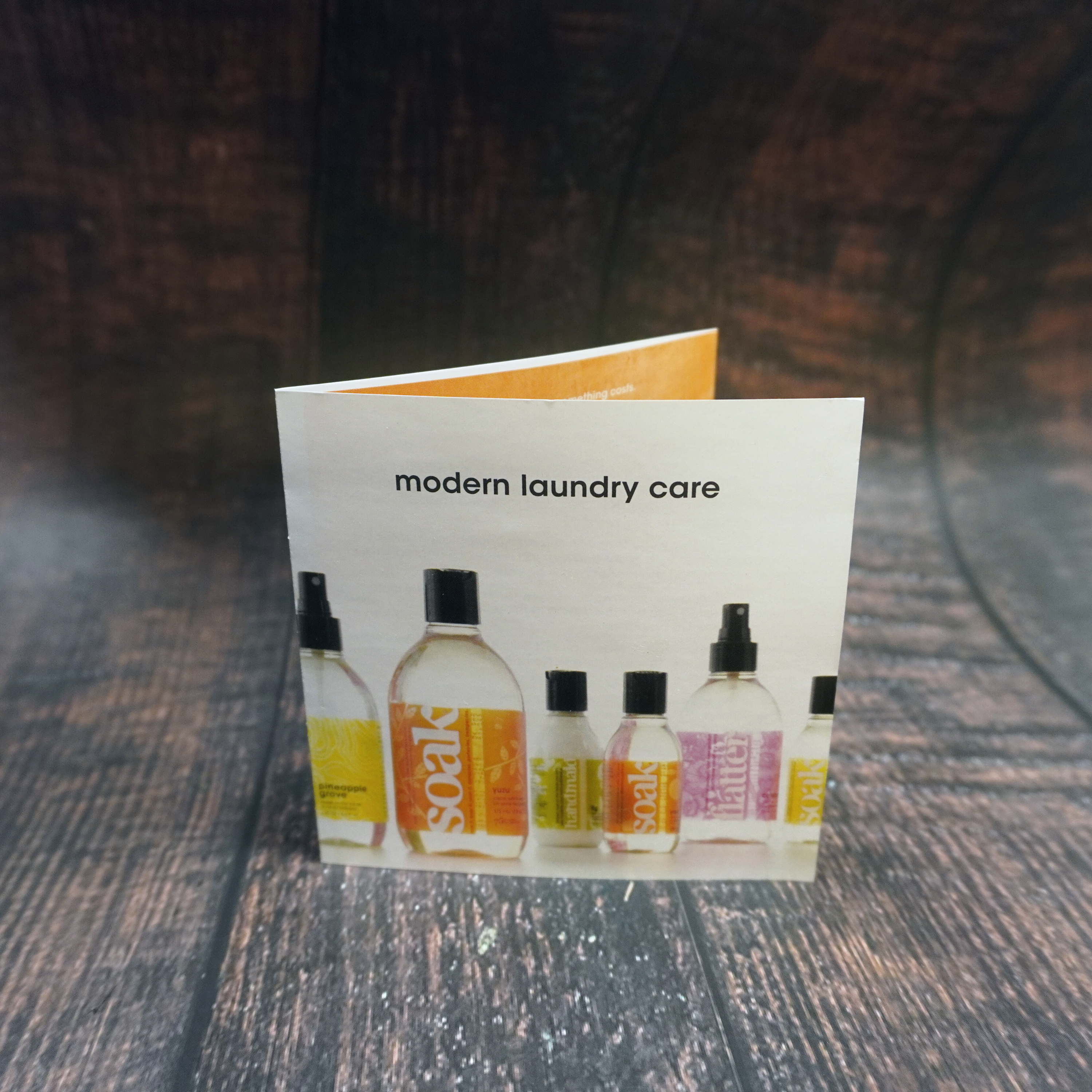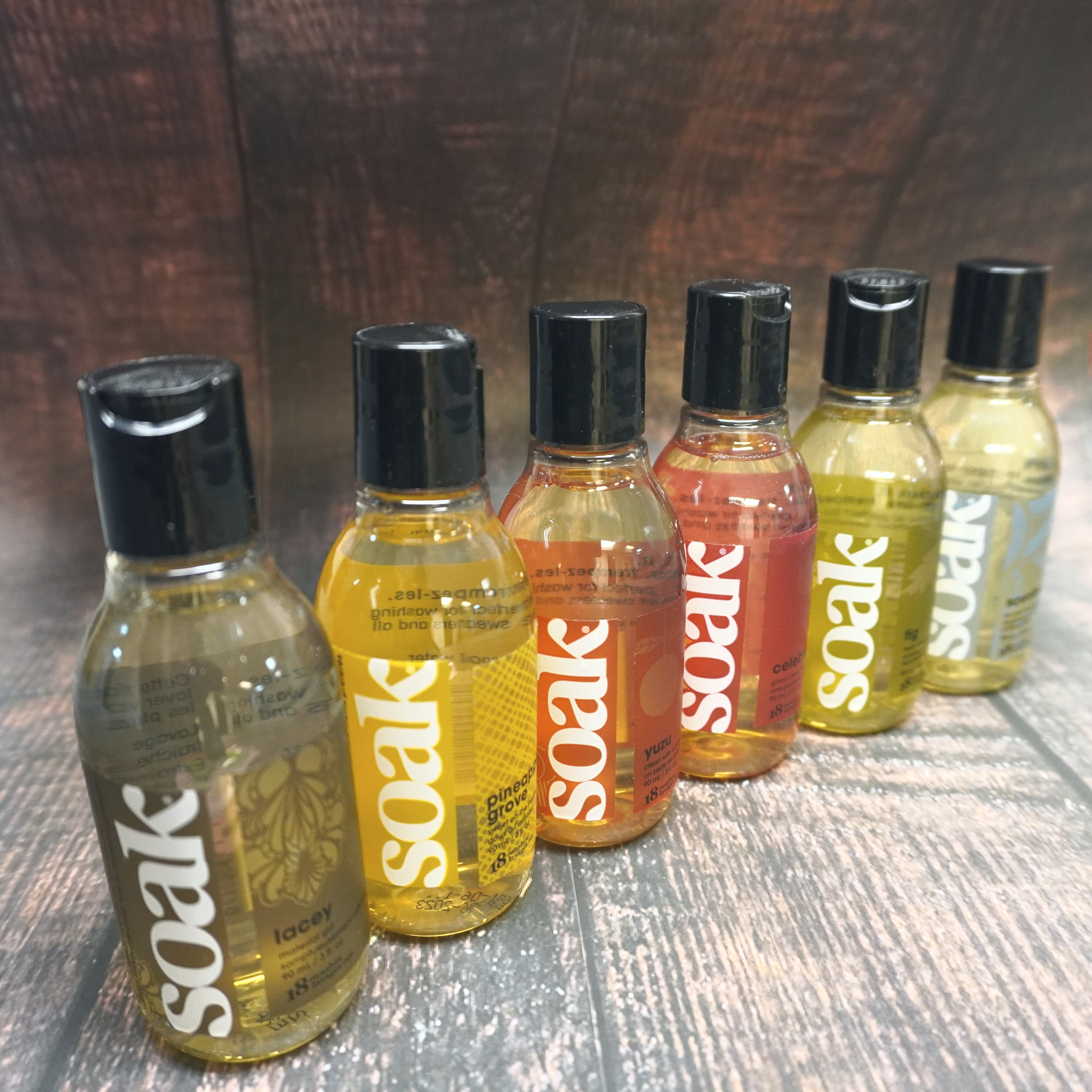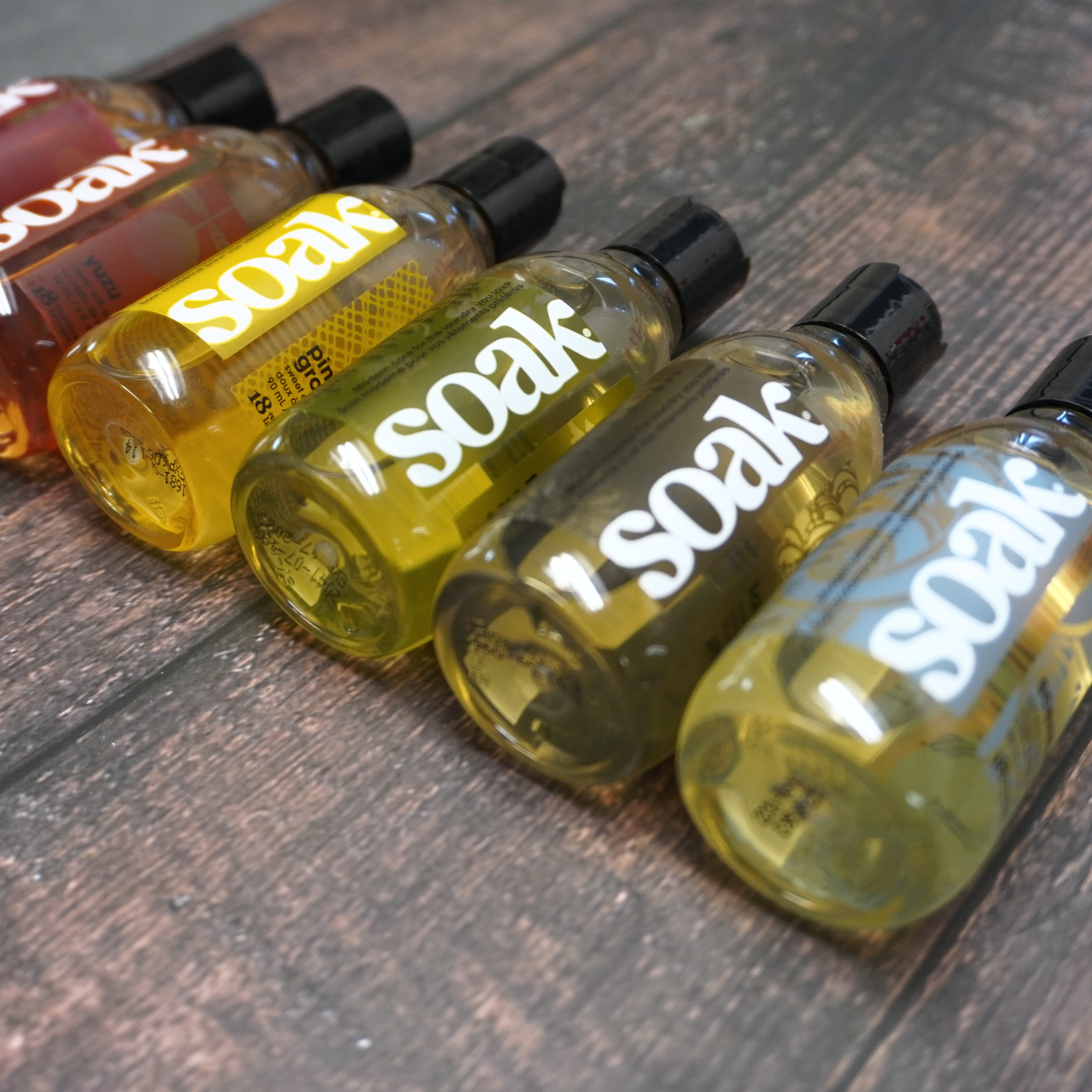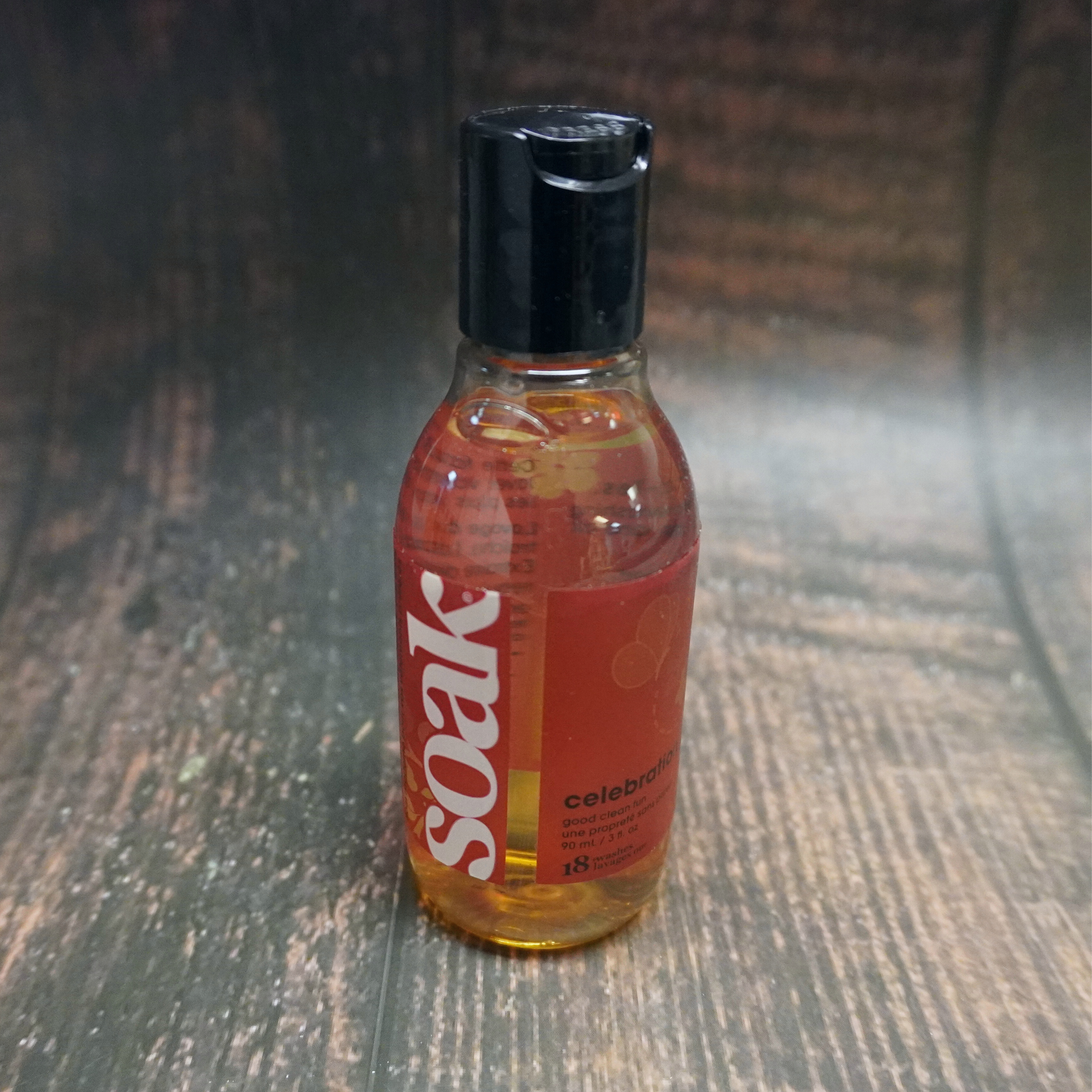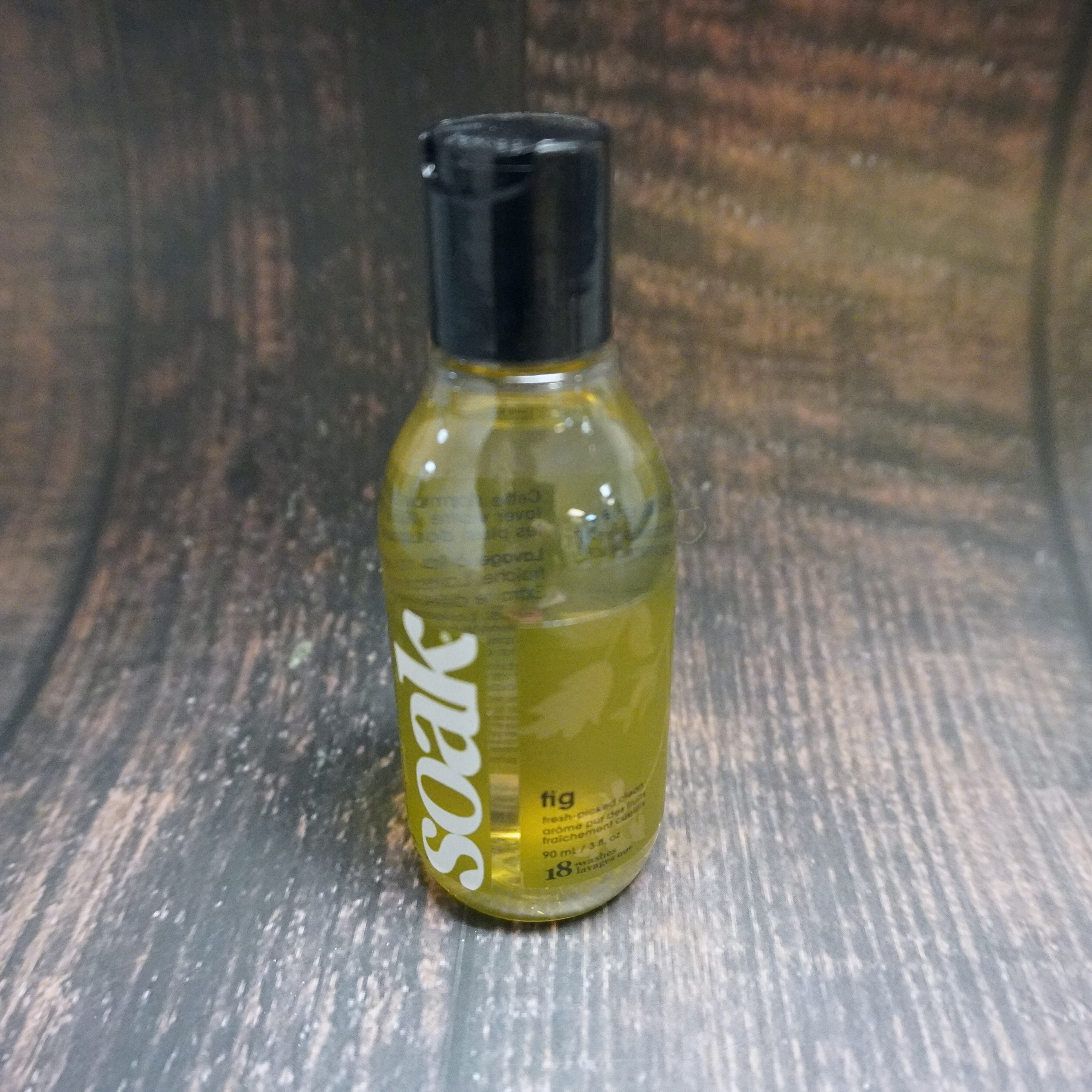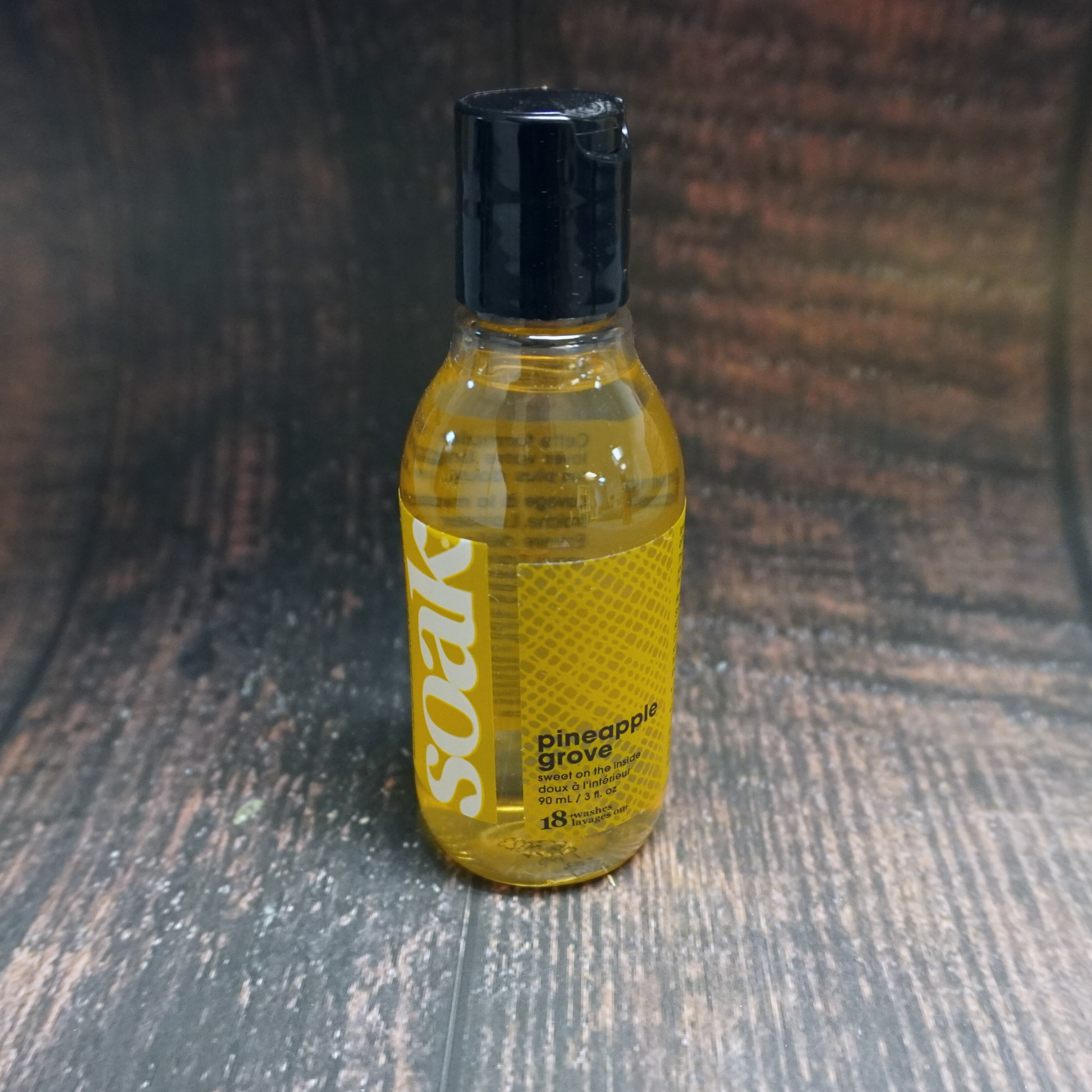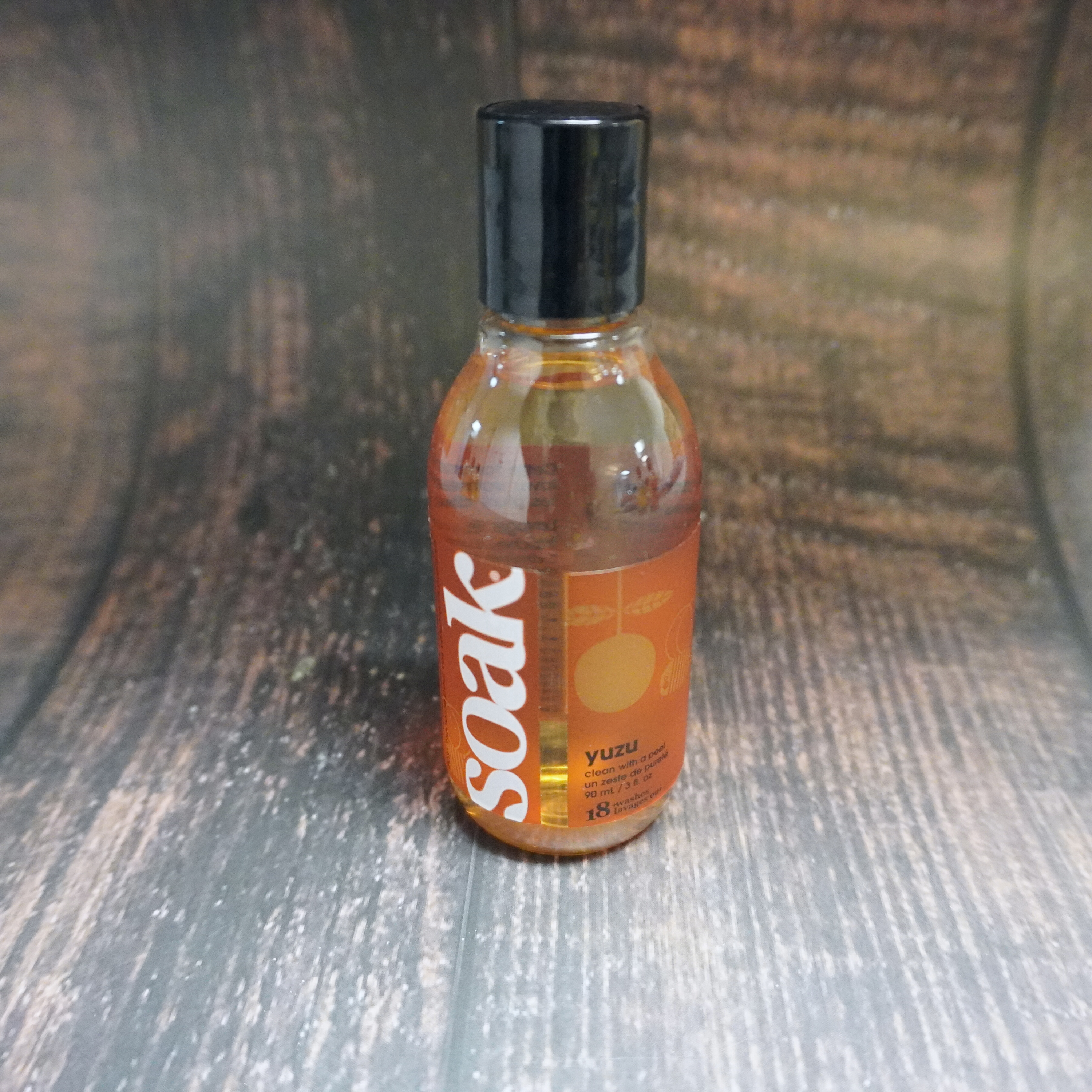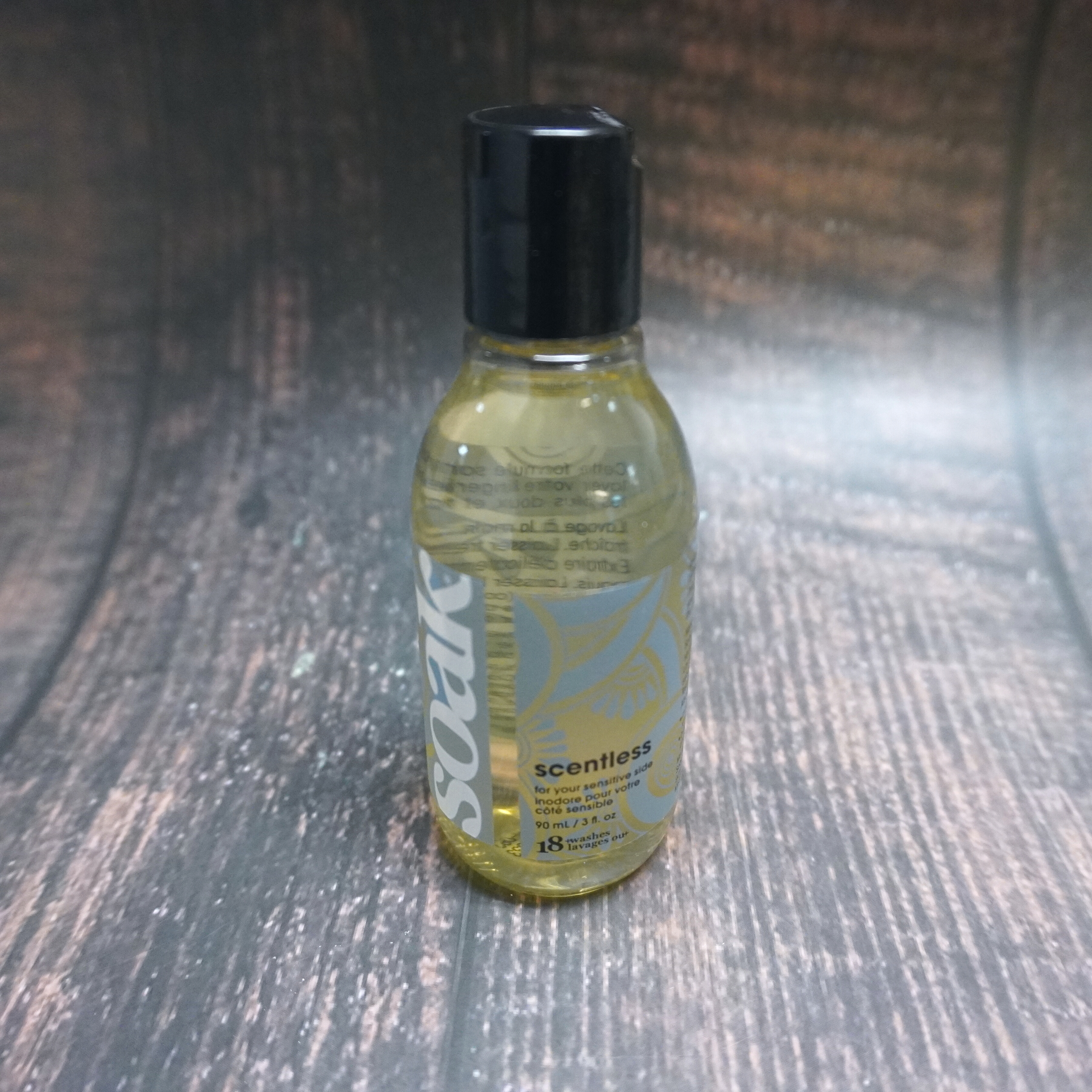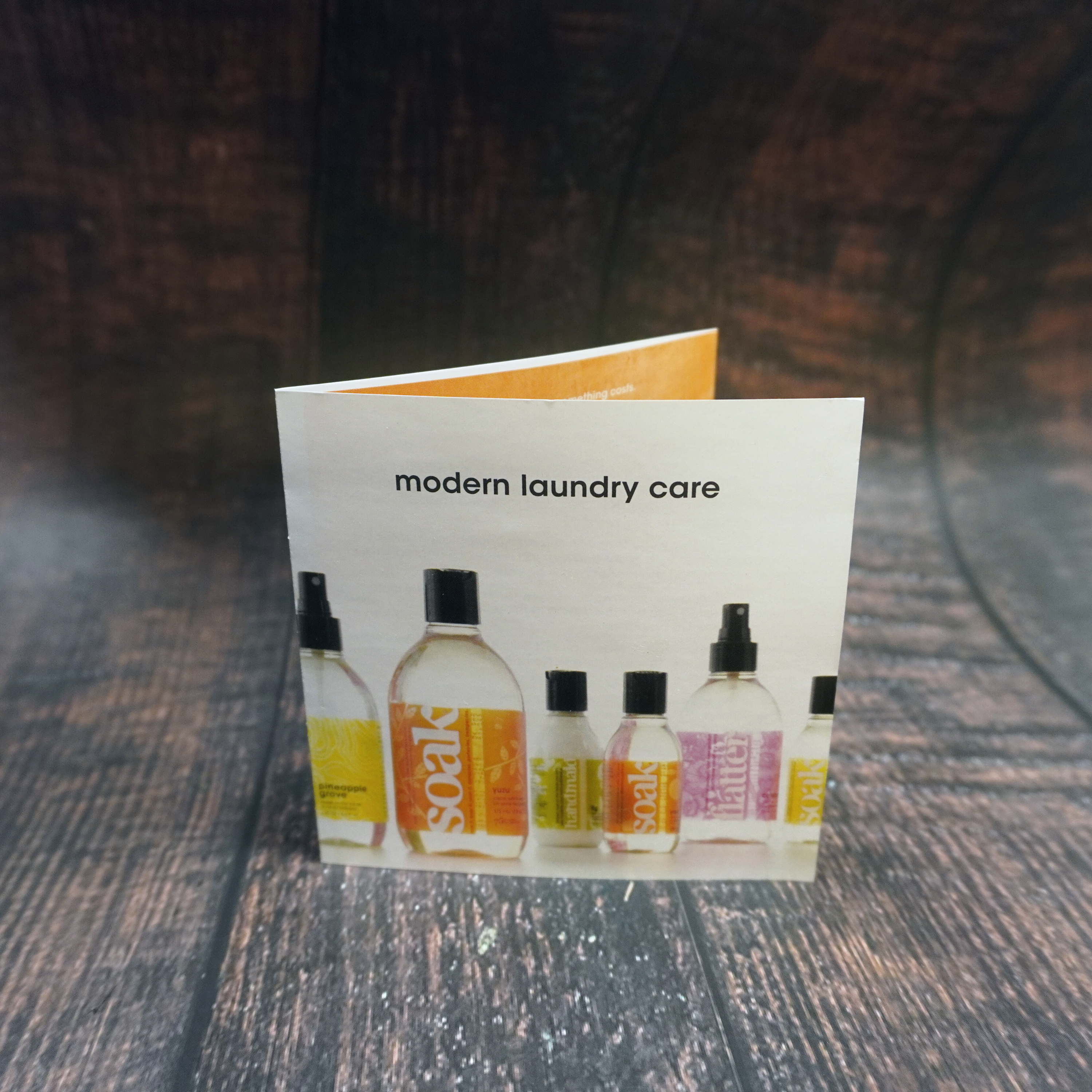 Soak Wool Wash | 3 oz / 90 ml
Soak travel 3 oz / 90 ml bottles. 
Choose from the following scents:

Celebration: Inspired by the essence of Red Tea. Sweet, delicate and absolutely delicious, this perennial favourite smells like good, clean fun.
Fig: Fresh-picked clean. Fig is ripened with sweet fig and lychee and crowned by dandelions.
Lacey: Lacey combines spring blossoms with sweet bergamot creating a light yet alluring fragrance.
Pineapple Grove: Be a pineapple. Stand Tall, wearing a lily filled crown, and always be sweet on the inside.
Yuzu: Clean with a peel. Pucker up and give your laundry, and hands, some love with a kiss of tart citrus + crushed eucalyptus.
Scentless: For your sensitive side. Scentless keeps your hand-washables (and sensitive skin) clean and fragrance-free.
What is it: Soak is modern laundry care. Clean up with Soak's eco-friendly formulation. Developed to be as easy on the environment as it is on your clothes, it's the no-rinse clean you trust and love.

Soak is perfect for your laciest lingerie, softest sweaters, baby clothes, quilts, swimwear, workout wear and all the laundry you love. love it. wear it. soak it.

It's great for washing all your cherished woolens.

How it works: Just Soak and squeeze. No need to rinse. Lay knits flat to dry.

• made with plant derived and renewable ingredients
• biodegradable, phosphate-free, dye-free, sulphate-free
• safe for hand or machine washing (including HE)
• flight friendly