$5 Flat Rate US Shipping. FREE US Shipping on orders over $90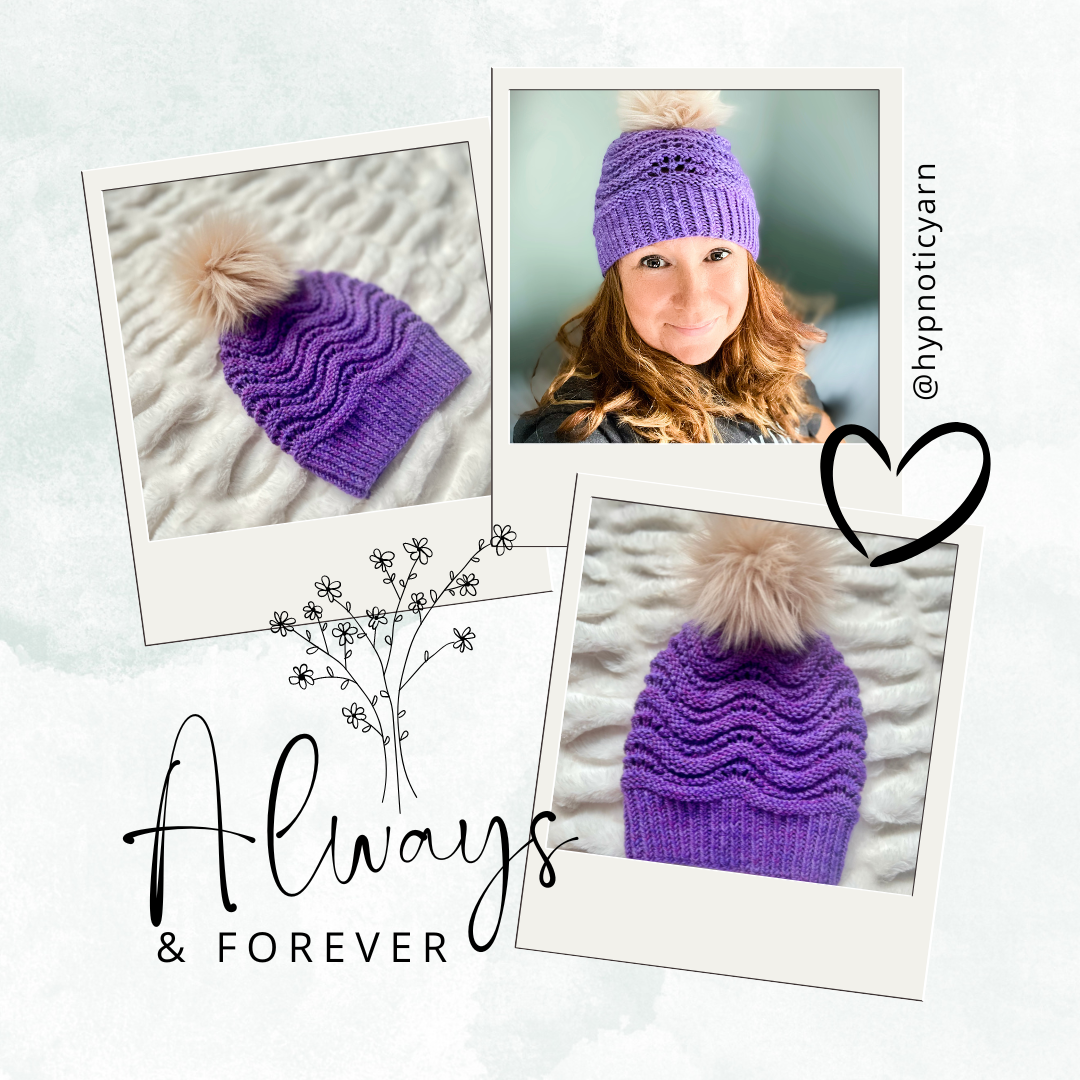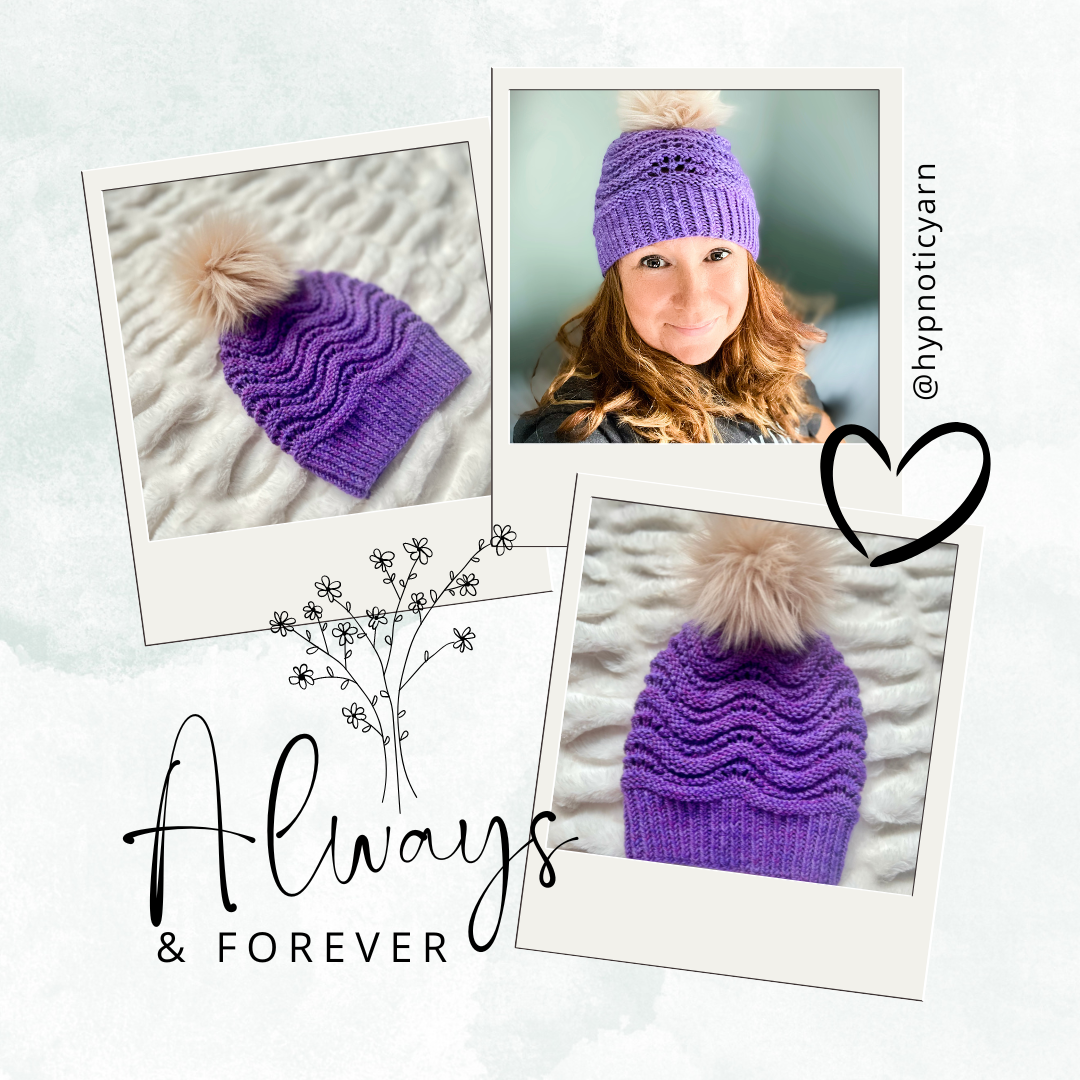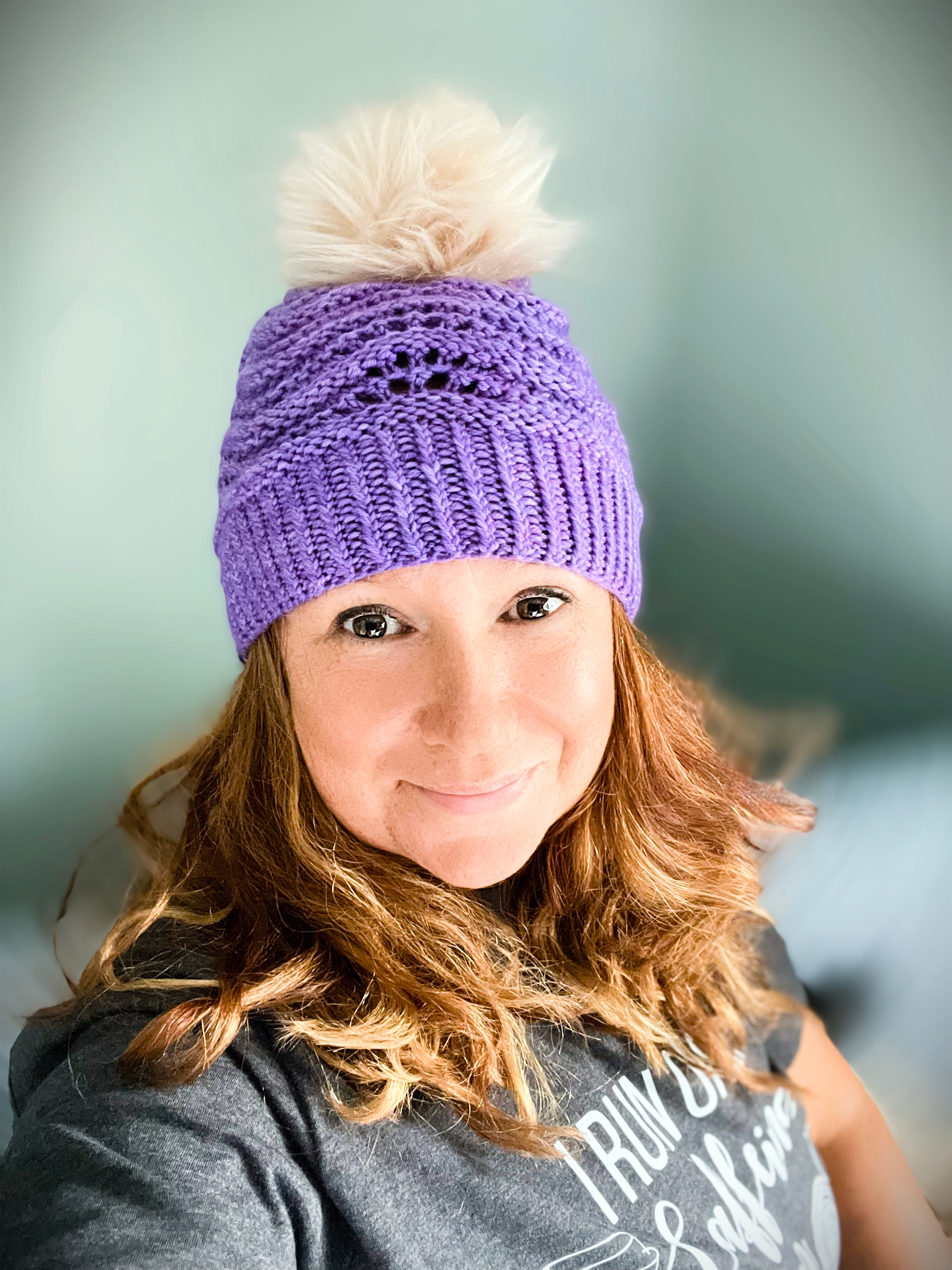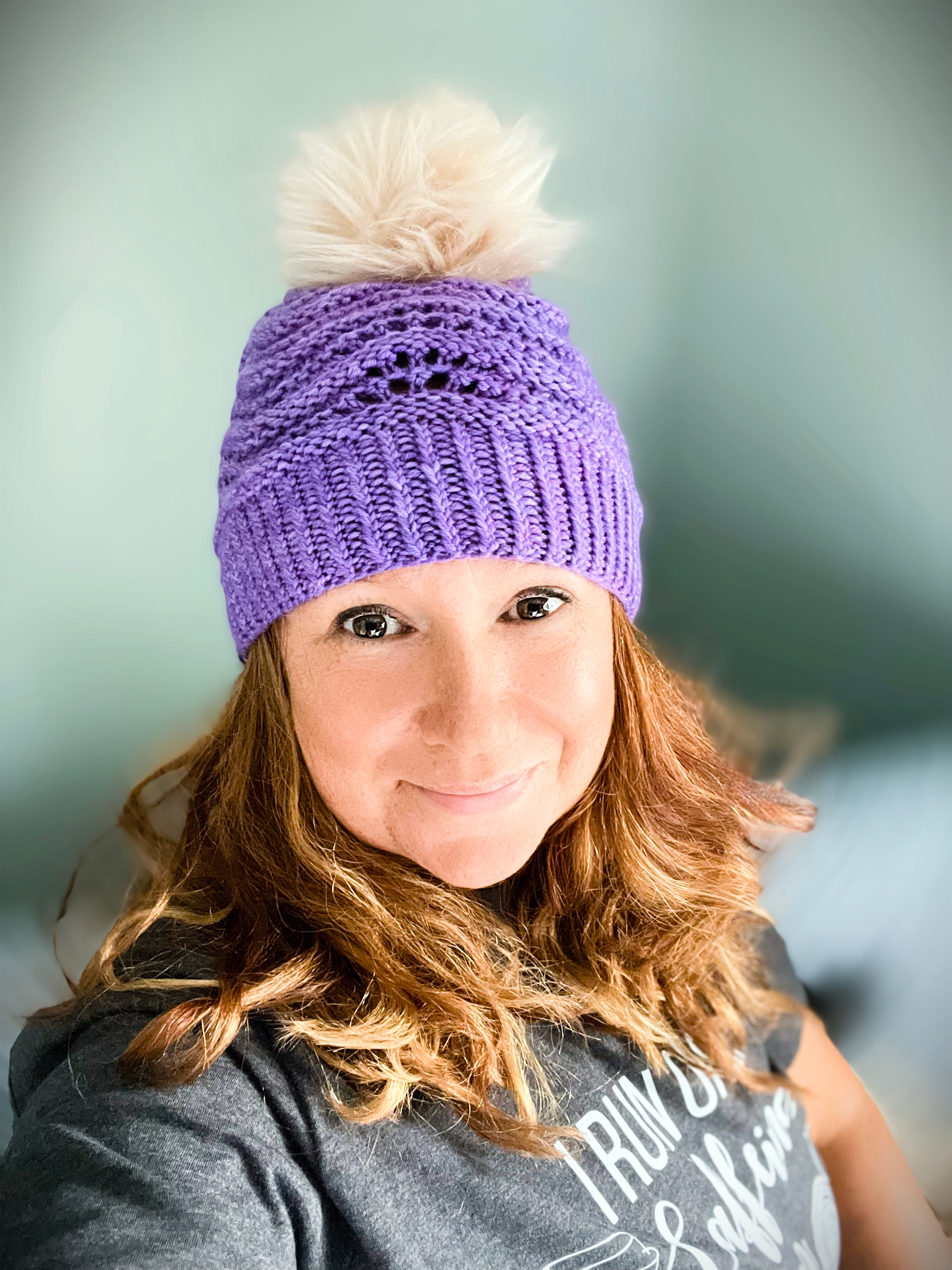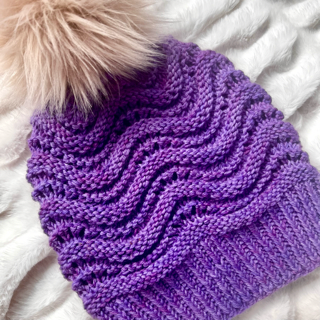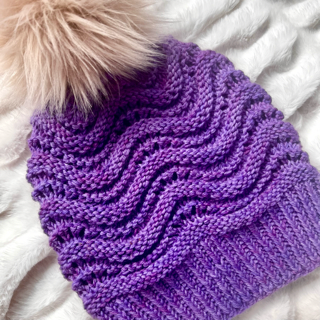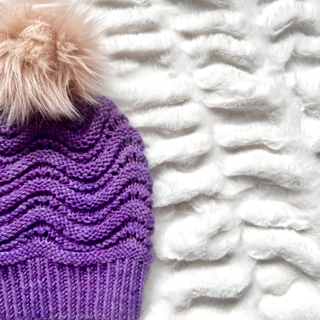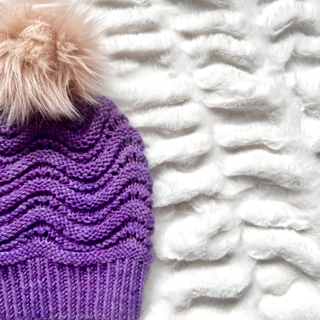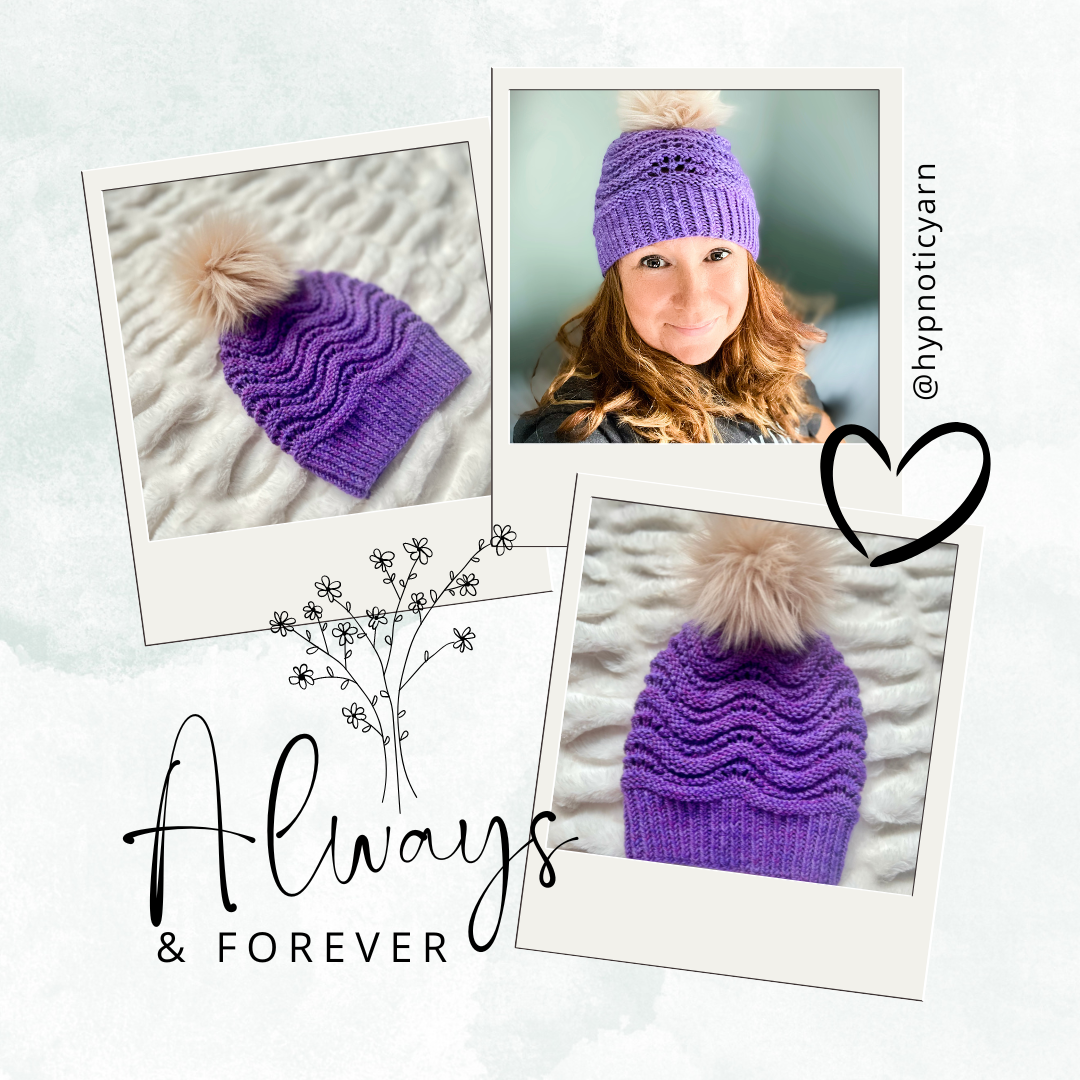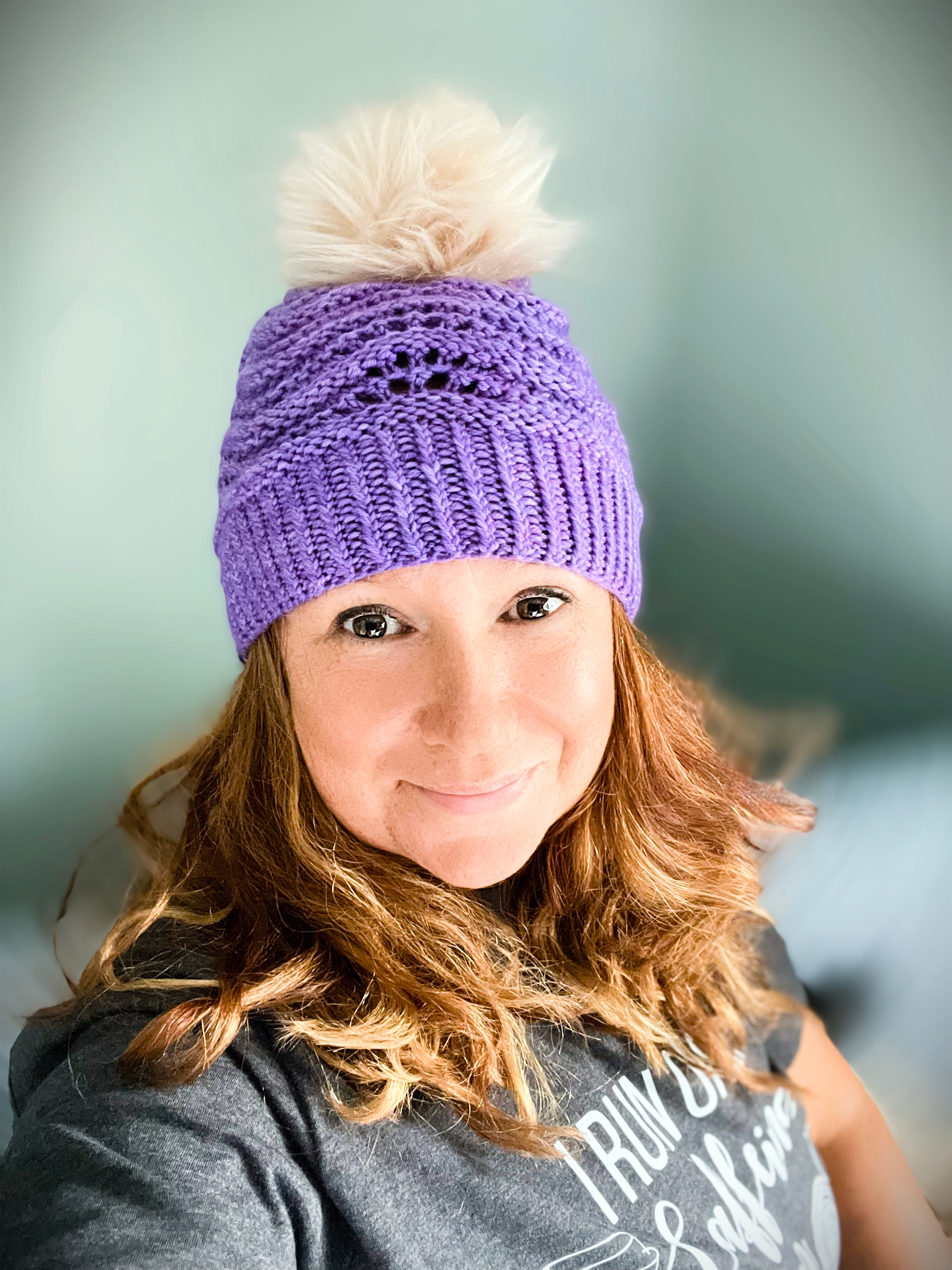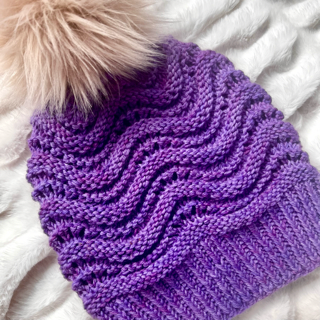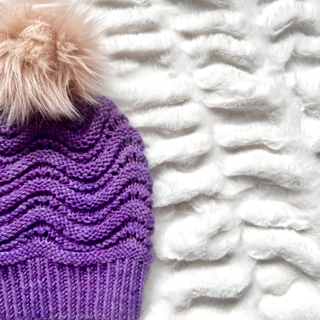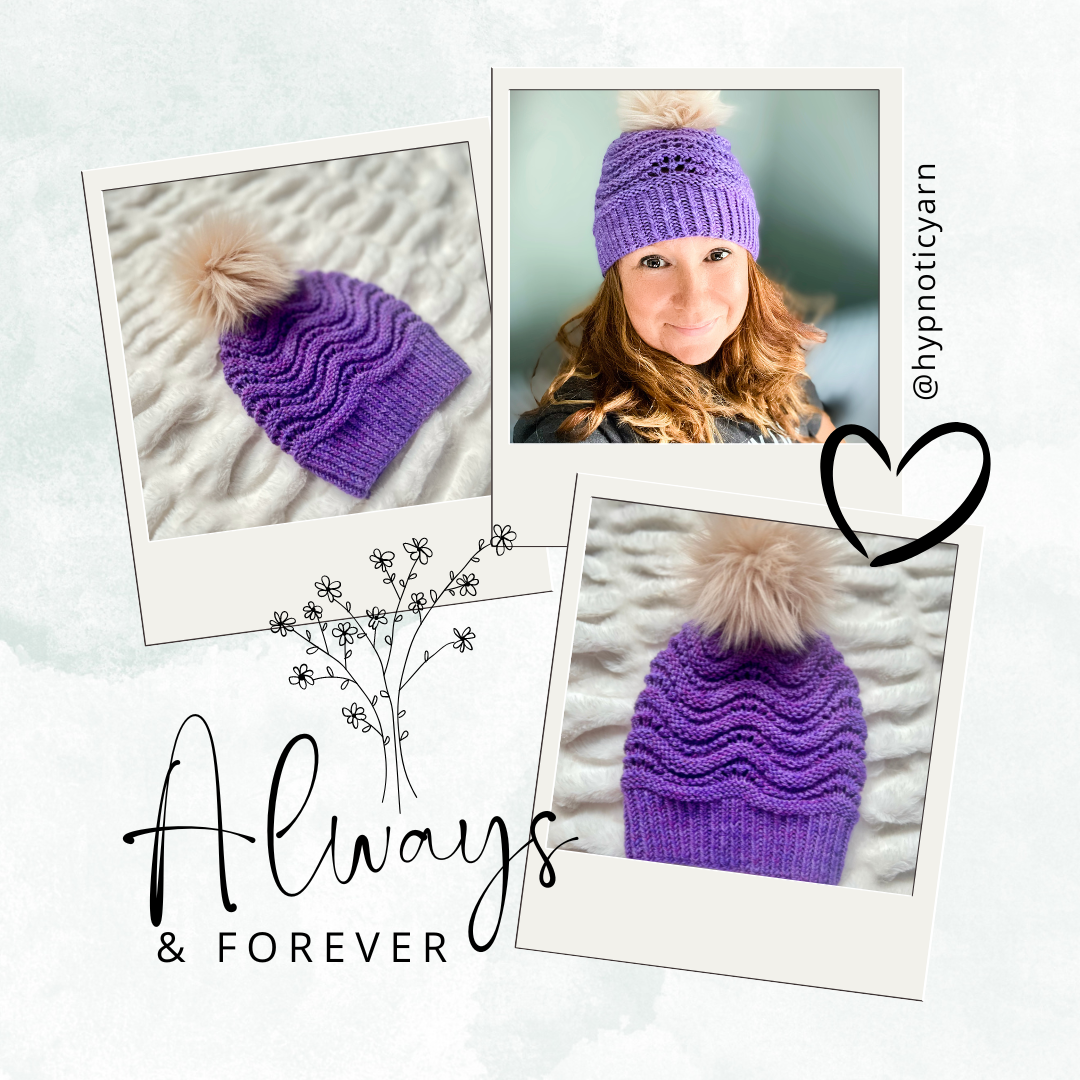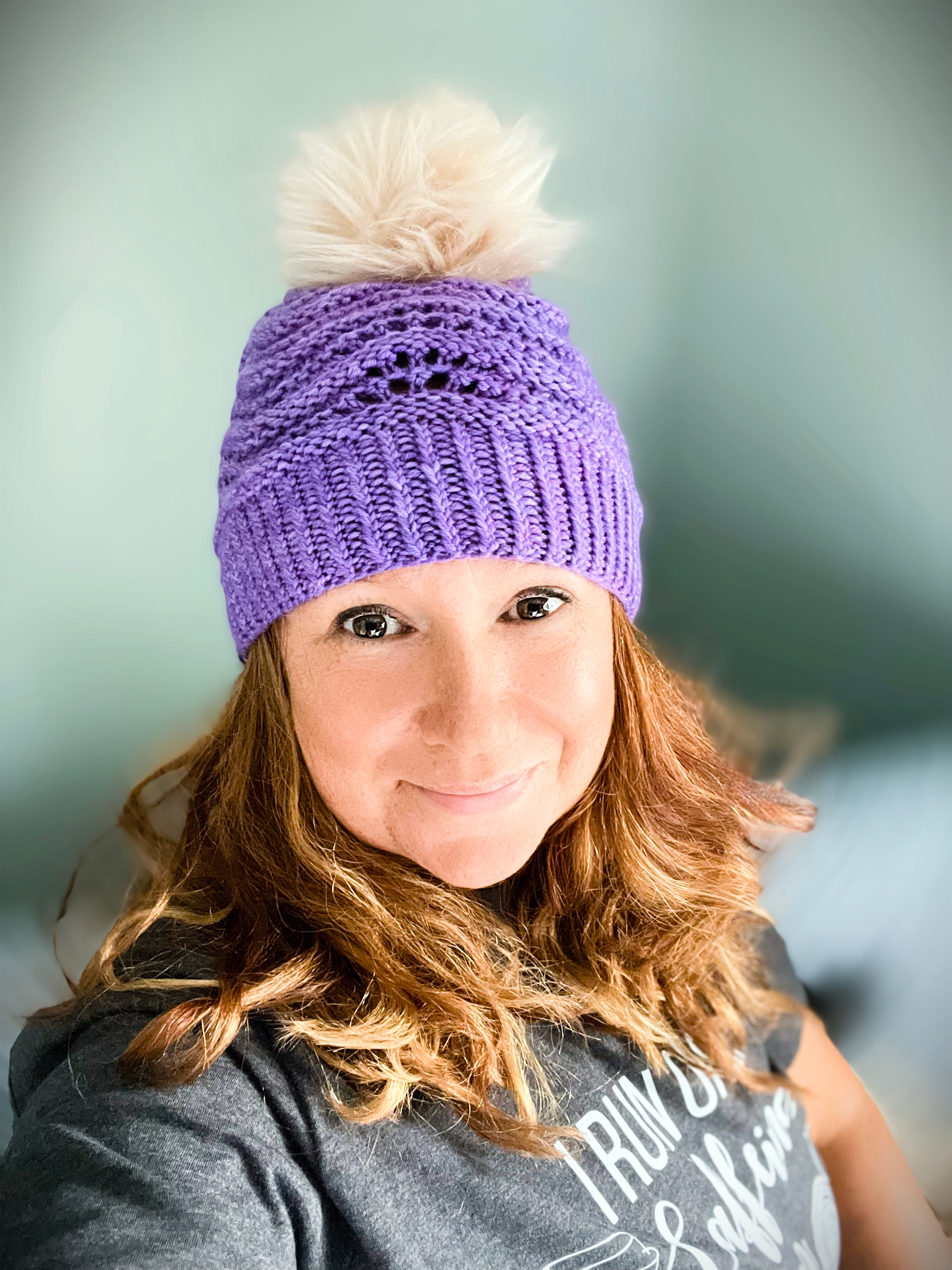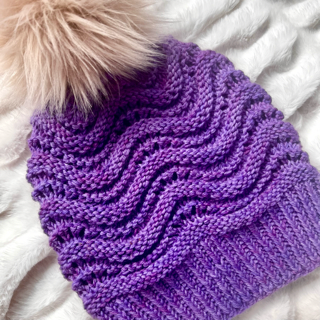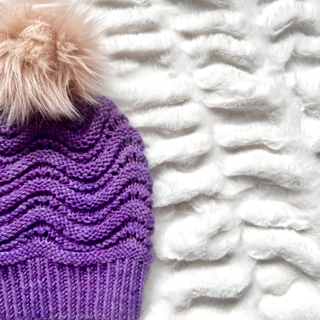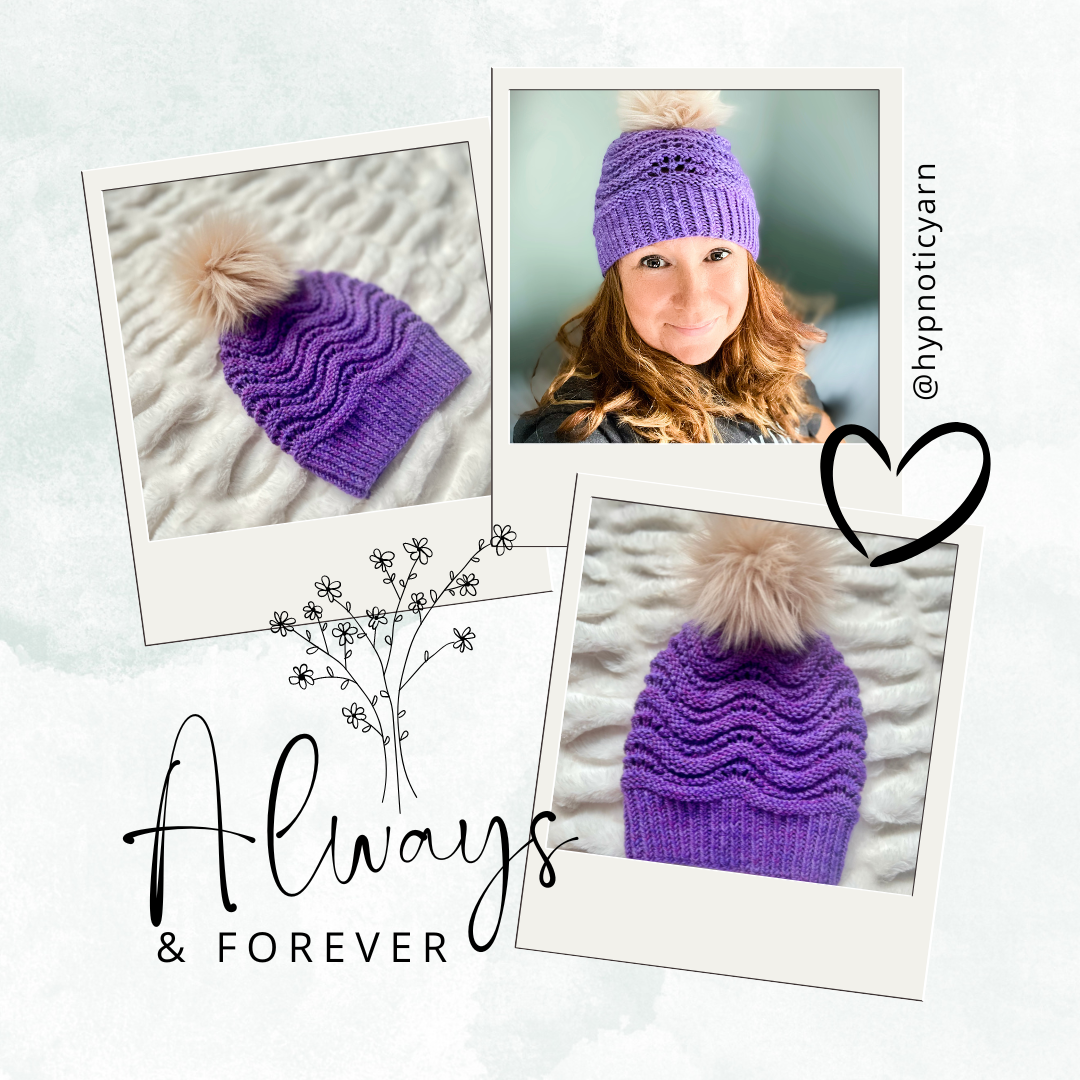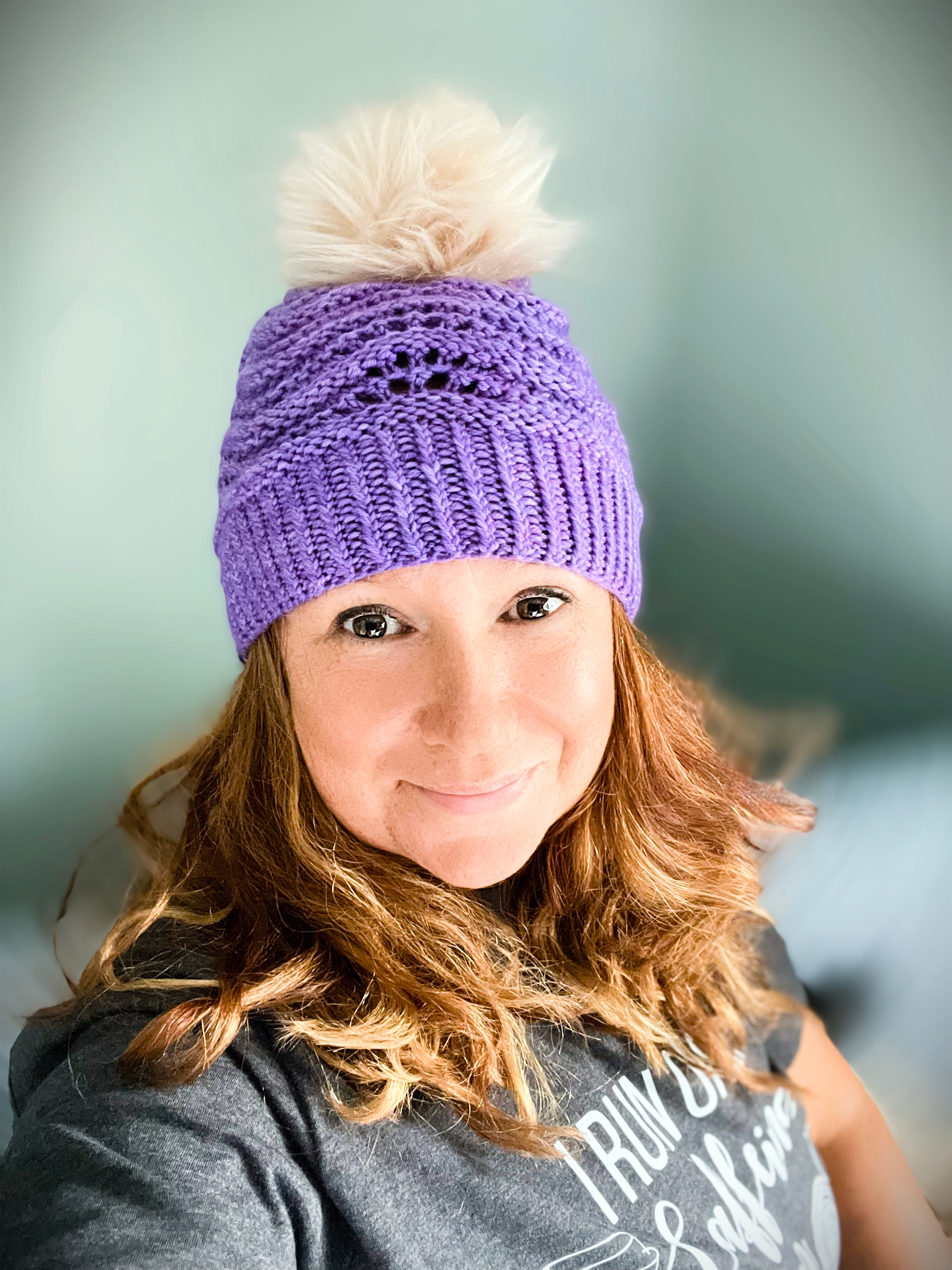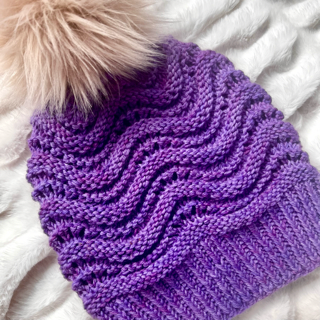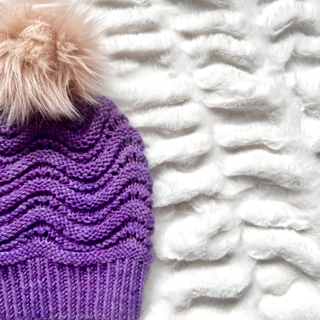 Always & Forever Hat
Get ready to embark on a joyful knitting adventure with the Always and Forever Hat Pattern, originally designed for the February 2023 Yarnable subscription box.

This delightful design is perfect for those seeking a quick and satisfying project that's bursting with charm. From its twisted ribbing brim to the captivating variation of the feather and fan stitch on the body, this pattern promises to keep you entertained with its unique texture and easy-to-memorize repeats.

The name says it all – Always and Forever is a timeless hat pattern that will bring warmth and style to your wardrobe season after season.

Whether you choose to knit it with two strands of fingering weight yarn held double for a cozy, lightweight feel, or opt for a single strand of DK weight yarn, this pattern offers versatility to suit your yarn stash and personal preferences.

With its playful combination of stitches and the joy of working on a project that knits up in no time, the Always and Forever Hat Pattern is perfect for beginners and experienced knitters alike. It's a great way to practice and showcase your skills while creating a stunning accessory that will turn heads and keep you snug during chilly days.

So grab your needles, choose your favorite colorways, and let the Always and Forever Hat Pattern be your companion in crafting magic.

Share your progress and tag @hypnoticyarn on Instagram and join our vibrant knitting community on Facebook. And don't forget to check out our hand dyed yarns at www.HypnoticYarn.com

Knit with love, knit with delight, and let this hat become a cherished piece that you'll reach for Always and Forever.