February yARNaBLE Featured Maker: Nancy of Taffy2You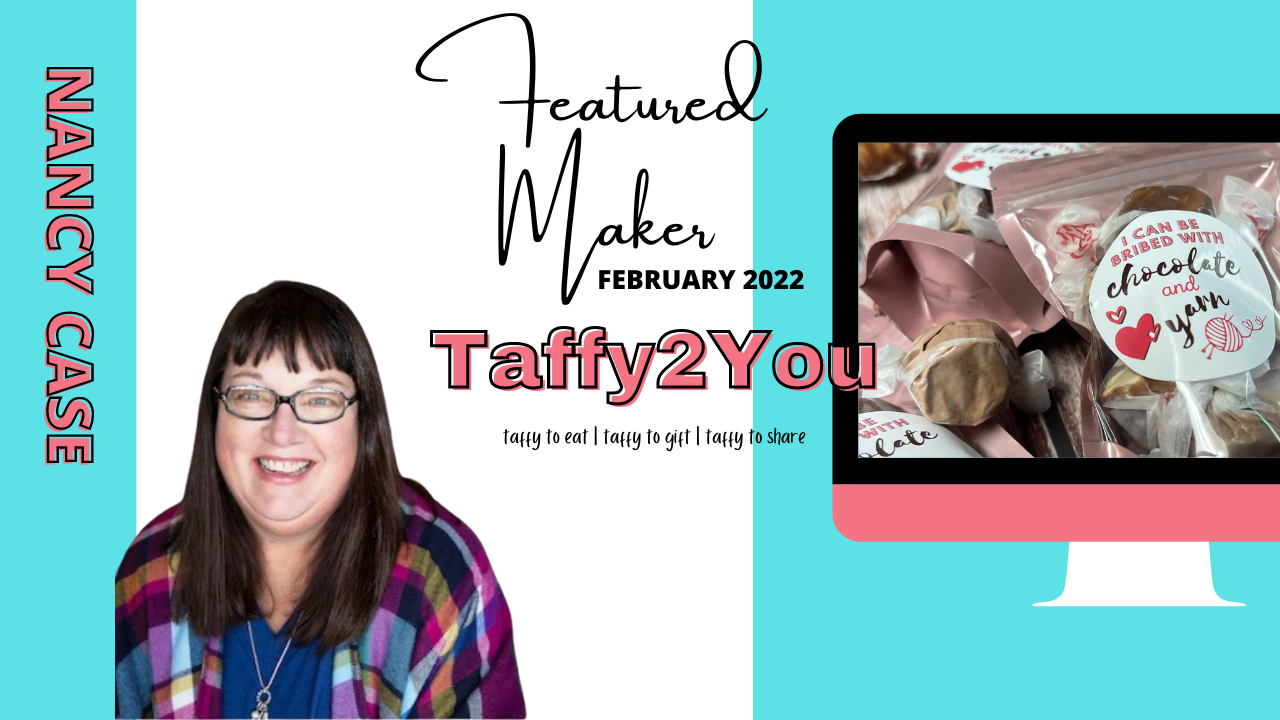 Our second Featured Maker in the Feburary yARNaBLE box is Nancy, the owner of Taffy2You. We chatted with Nancy to learn about her and her business. She told us the most wonderful story of why she created Taffy2You.
​
Nancy is such a great story teller, that I leave the story in exactly her words:
"When I was a little girl my uncle Albin would drive from the farm into town on Saturday nights to visit me and my 4 sisters and he would always stop first at the local grocery store and buy a huge bag of candy. We would stand on the couch by the front picture window, pull back the curtains and jump for joy when he pulled up in the driveway.
We would greet him at the door with hugs and kisses, demanding to know what sweet treat he had brought for us. The five of us girls would swarm him and he would laugh and hand over the candy to be immediately ripped open and split into 5 equal piles. Having sorted the loot we would then run off and stash it away in a secret hiding place.
As kids we always had enough for the basics and plenty of love…but the budget never stretched to any kind of sweet treats. When Albin brought us those candy treats we felt special and loved.
Years later when I started my business it just felt natural to have candy included in our offerings and in hindsight I guess I was really modeling off the love and care my uncle always showed us and trying to pay it forward. Today we have a Taffy2You business that includes 3 generations (me, my daughters, and my mom).
​