Featured Maker: Sami Sews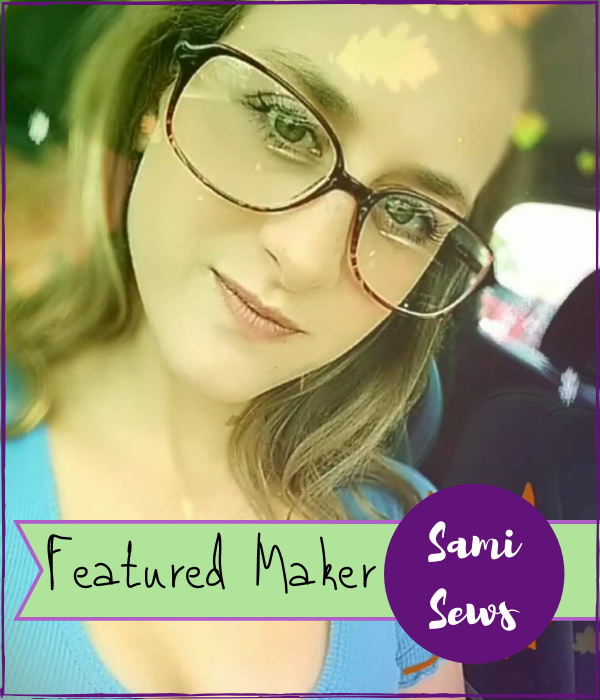 I'd love to introduce our Featured Maker for January-Sami Sews!  If you are a yARNaBLE subscriber, you will receive one of her handcrafted progress keepers in the January box.  She has beautiful stitch markers in her
Etsy shop
.  We asked her to share something about herself.  Grab a cup of coffee or tea and your yarny project and learn more about our Featured Maker!
"My story:
You never stay where you start. You make your way through a journey to end in a place so much more amazing than before. I started my crafting journey 5 years ago with blankets for my new baby boy, went in to project bags to hold all the hand knits and blankets, and I am now a polymer clay artist handcrafting knitting jewelry for,
SamiSewsCreations, my Etsy Boutique
. I love to customize so when I saw a chance to make custom charms for my bags I did! My knitting jewelry became popular and now SamiSewsCreations sells only featured bags and lots of charms! They can come in a necklace style as well to accommodate non knitters. Now five years later I still make many things for my son who loves his handmade spiderman pants and run my boutique from home as a homeschooling mama in sunny Florida. Through many phases of SamiSewsCreations it has become the best version of itself so far and I look forward to seeing it grow. Working with amazing indie dyers has been a dream come true. I feel more than blessed. My husband gets a special thanks. He made this all possible. To run my business from home and cheer me on every step of the way. He is an amazing soulmate. If you want anything bad enough I say go for it! Chase your dream.
SamiSews "