5th Holly Day: Knit It All Scarf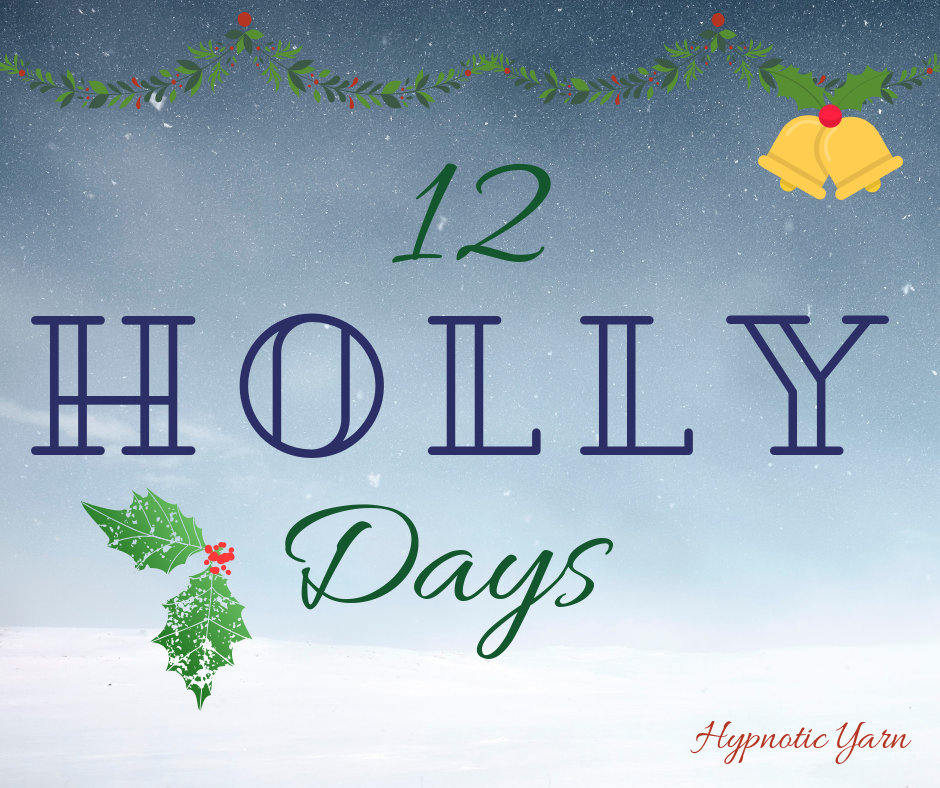 I love learning new stitch designs, which is the whole idea behind
(^^ download link!)
The Know It All Scarf has 8 different stitch designs:
*2x2 Ribbing (my personal fav)
*5 stitch bauble
*Mesh
*Garter stitch
*Seafoam
*Basket Weave
*Cables
*Eyelet Polka Dots
There are video tutorial links in the pattern for cabling and M 5 in 1 (bauble stitch) for those just learning or those who need a refresher.
Despite the scarf's 62" -ish length, it's a fast accessory to knit.
Here are a few close ups of the design textures.
I swear I blocked this baby! ha! I wore it one chilly night and it has curled in on itself again.  That's ok, I don't mind.
Soooo....as you can see the eyelets are the last and middle of the scar and then the pattern repeats itself in opposite order.
This yarn is one of
Inked Sheep Fibers
mystery yarn skeins. Her yarn is a joy to work with and she has lots of bold/fun colorways.
Thank you for stopping over for this freebie! I hope you enjoy it.