$5 Flat Rate US Shipping. FREE US Shipping on orders over $90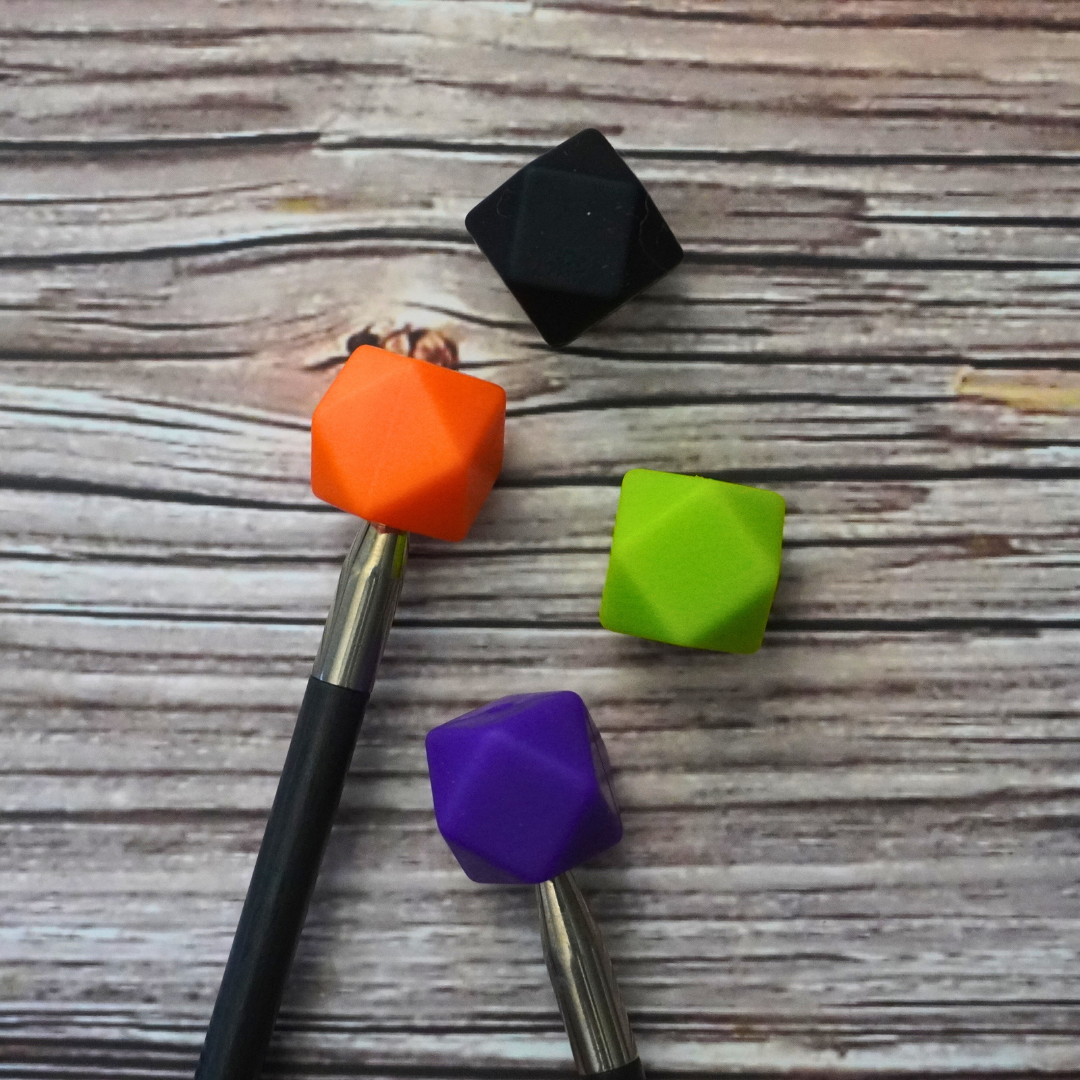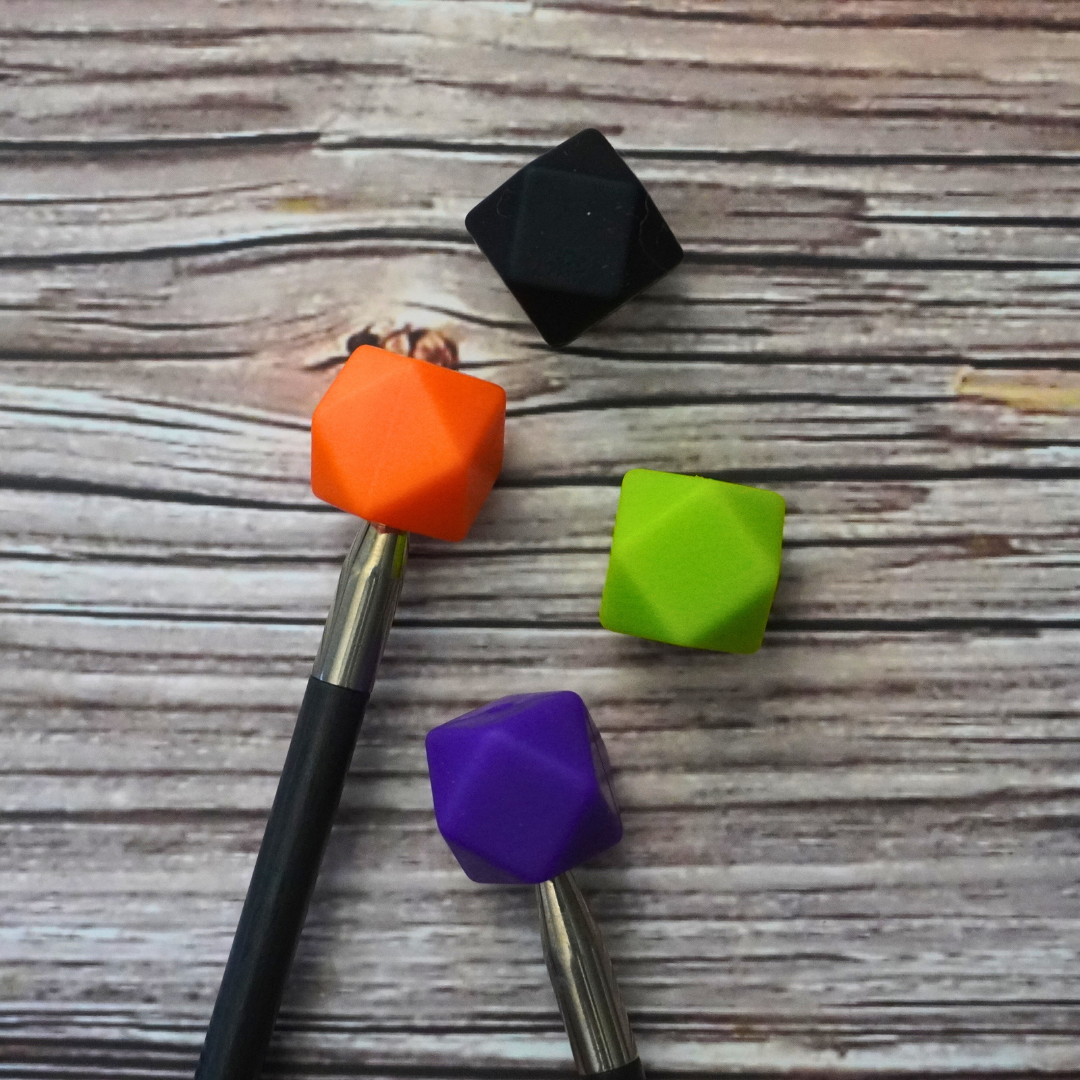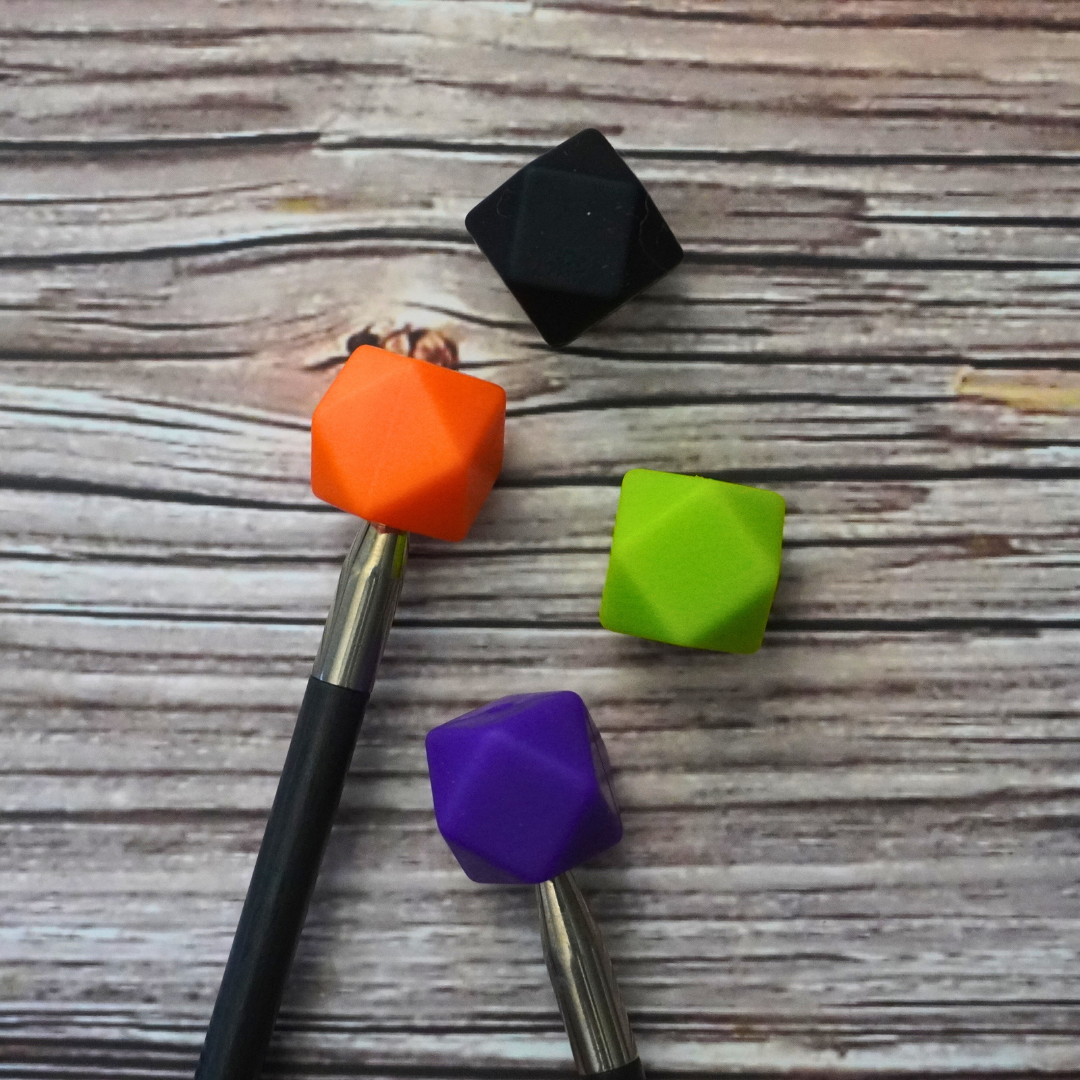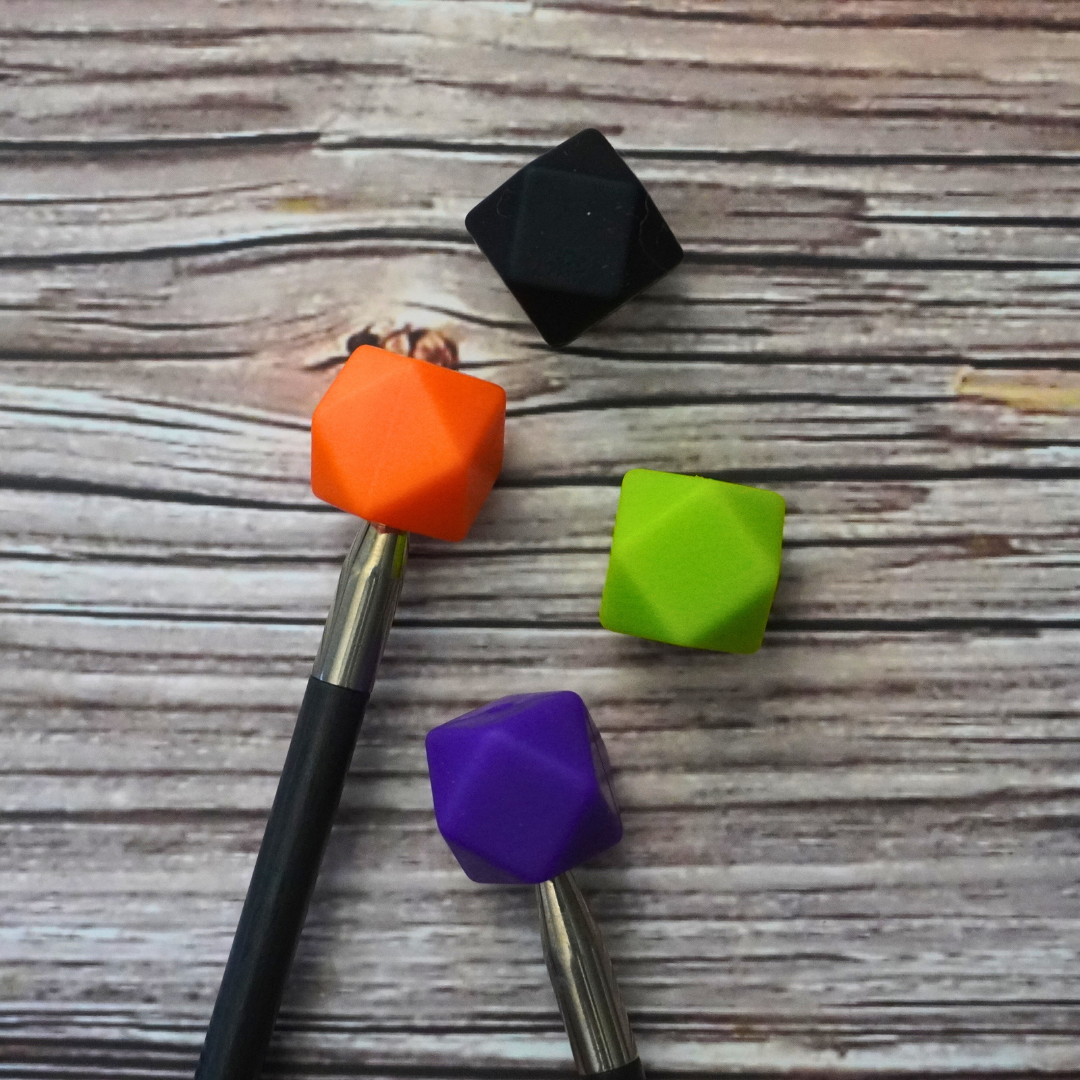 Halloween Hexagon Tip Topper Set of 4 for Knitting Needles
Introducing Tip Toppers, the must-have knitting accessory for every avid knitter! Tip Toppers, (also known as stitch stoppers) are fun and functional silicon beads designed to keep your precious stitches from slipping off your knitting needles. Their cute and whimsical designs are delightful addition to your knitting toolkit. adding a touch of personality to your knitting projects while ensuring that your hard work stays intact.

Fits knitting needle sizes US 2 (2.75 mm) through US 15 (19 mm)!!
Package Includes:
[Specify quantity] Tip Toppers in [Specify Design]
Quantity: Set of [Specify quantity]
Specifications:
Material: High-quality Silicone
Size: Fits most knitting needle sizes
Care: Washable and reusable
Key Features:
Easy to Use: Simply slide Tip Toppers onto your knitting needles to prevent stitches from slipping off while trying on a garment or while stored in your knitting bag. They're compatible with most needle sizes, ensuring a snug fit.

Durable Material: Crafted from high-quality silicone, Tip Toppers are designed to last. They are flexible, reusable, and won't damage your needles or your yarn.

Great Gift Idea: These cute and functional knitting accessories make fantastic gifts for knitters of all skill levels. Surprise your knitting friends with a set of Tip Toppers to brighten their day!
Don't let dropped stitches or disorganization hold back your knitting projects. Add Tip Toppers to your cart today and experience the joy of stress-free knitting with a dash of style!